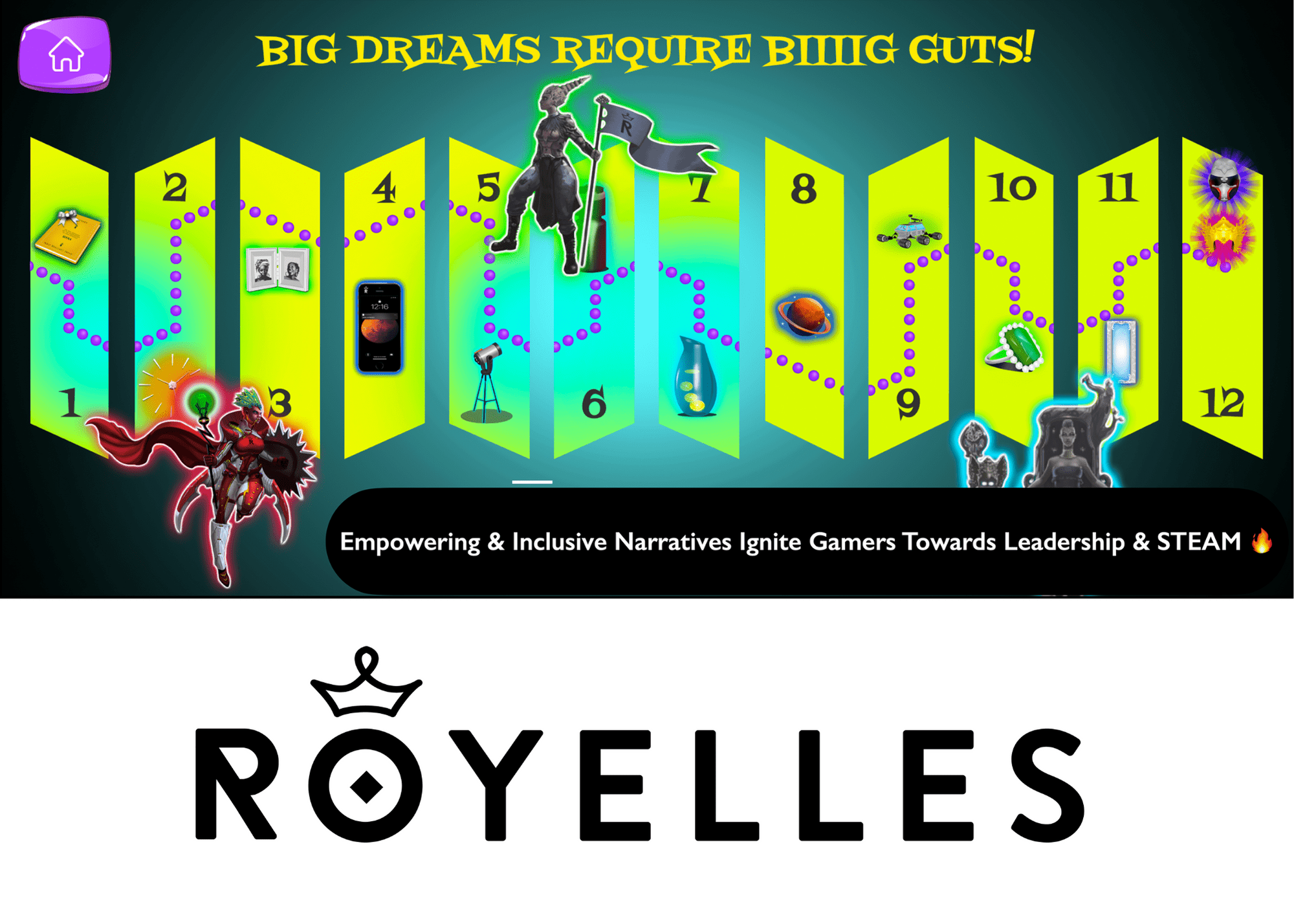 Blogger Needed – Virtual Workshop with Royelles
Help capture the inspiration during this IGNITE Event by signing up to be an IGNITE Blogger.
IGNITE aims to introduce girls/non-binary students to high wage/high demand STEM fields where womxn are underrepresented, such as technology and engineering.
Ignite Your Utmost Potential! This workshop offers transformational STEAM-focused adventures powered by AR/AI/Voice technologies. Students will engage in a specially curated activation with a Female Tech Startup Founder; contribute critical insights to a first-of-its kind Beta Product; and explore amazing career paths in STEAM. This workshop encourages self awareness, critical thinking, inquiry-based learning and the opportunity to explore amazing career paths in STEAM.
Royelles is the first gaming company focused on igniting Girls towards Leadership and STEAM.
Sold out!