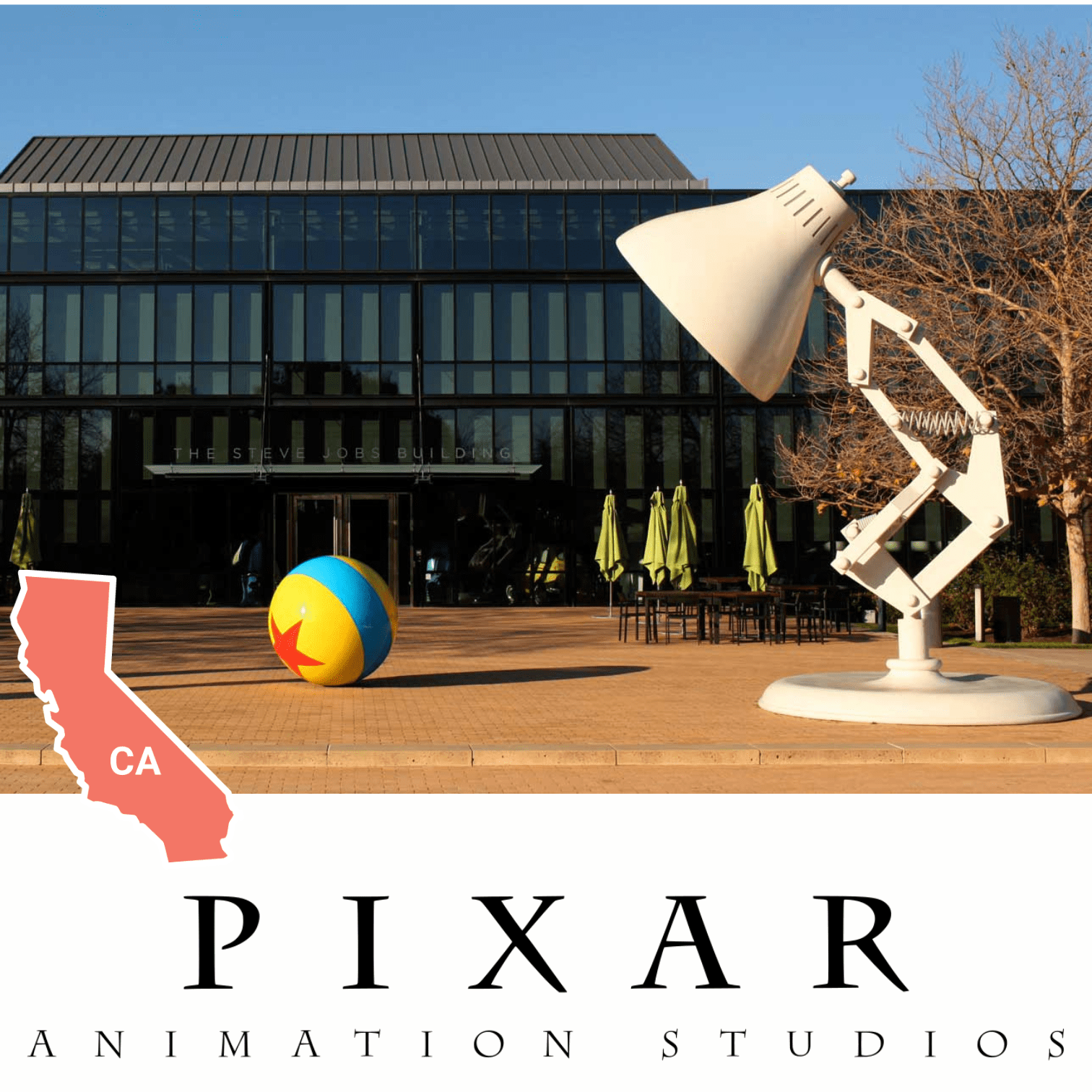 Field Trip at Pixar Animation Studios (Emeryville, CA)
Educators, be sure to take our short 2022-2023 educator training before signing up for this event.
Only teachers, counselors, or adult staff members at a school can sign up for IGNITE events. If you are a student, please let the IGNITE Educator at your school know that you are interested in this event. If you don't have IGNITE at your school, please email contactus@ignite-worldwide.org to get started!
Come learn about the Pixar filmmaking pipeline and all the STEAM jobs at Pixar Animation Studios!
Take a walking tour of the Pixar Animation Studios campus in Emeryville, CA, as well as their gallery spaces filled with Pixar art! Following the tour, students will gather in a screening room to learn all about Pixar's filmmaking process from women leaders at Pixar. Over tea and snacks, participants will break into small groups for Q&A time so students can ask more questions in a smaller context, and will rotate tables so they will get to meet Pixar women who work in many areas of STEAM–engineers, technical directors, and production managers. Proof of Covid vaccination is required. All visitors must sign an NDA upon arrival. All attendees will receive Pixar swag!
Pixar is an animation studio devoted to the art of filmmaking by diverse storytellers. Employees work in careers that span the full spectrum of STEAM disciplines, from fine art to cutting-edge computer science technology.
This event is open to students in grades 6 -12. The first school to sign up will determine the grade range (6-8 or 9-12).
Sold out!