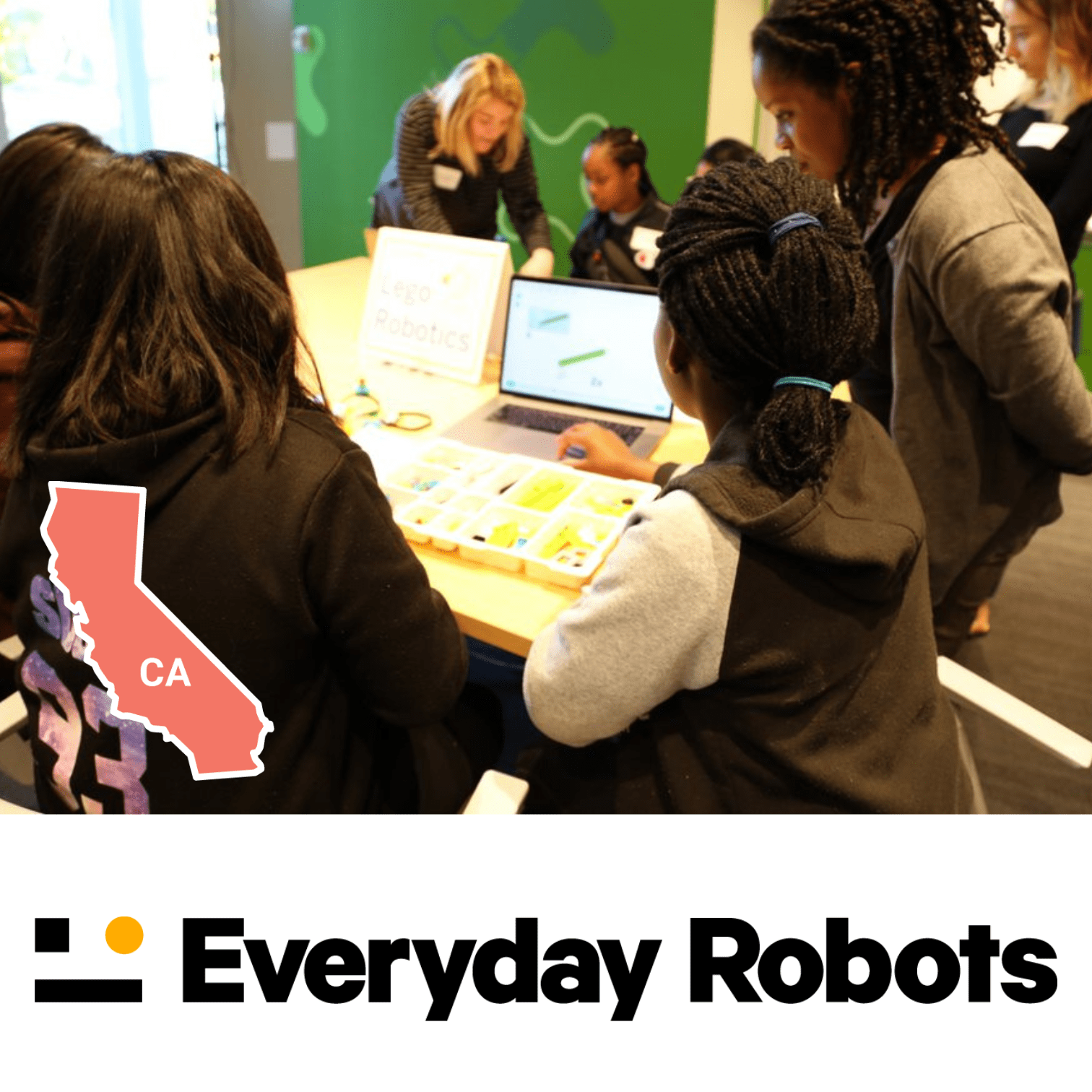 In-Person Field Trip to Everyday Robots (Mountain View, CA – High School)
Educators, be sure to take our short 2022-2023 educator training before signing up for this event.
Only teachers, counselors, or adult staff members at a school can sign up for IGNITE events. If you are a student, please let the IGNITE Educator at your school know that you are interested in this event. If you don't have IGNITE at your school, please email contactus@ignite-worldwide.org to get started!
Working alongside teams at Google, Everyday Robots is building a new type of robot–one that can learn by itself, in order to help anyone with (almost) anything. Everyday Robots is looking forward to hosting you for a fun day filled with food, workshops, a panel, and insights into how their robots work!
Learn about robotics with through hands-on activities, tours, collaboration, and a live panel and Q&A. Gain insight into the various career pathways within STEM that allow robots to move, work, and help. Learn how young engineers can get involved at an early age to contribute to the robotics industry!
This Field Trip has the possibility of extended time at Everyday Robots depending on school schedules.
All students and chaperones must be fully vaccinated in order to enter the building, showing vaccination cards or pictures of their cards, and every attendee will receive a visitor badge. All students MUST be accompanied by a chaperone at all times. Note: Individuals are considered "fully vaccinated" (1) two weeks after receiving the second dose in a two dose COVID-19 vaccine series or (2) two weeks after receiving a single dose COVID-19 vaccine.
All students who attend this event will receive swag items including drawstring bags!
Sold out!