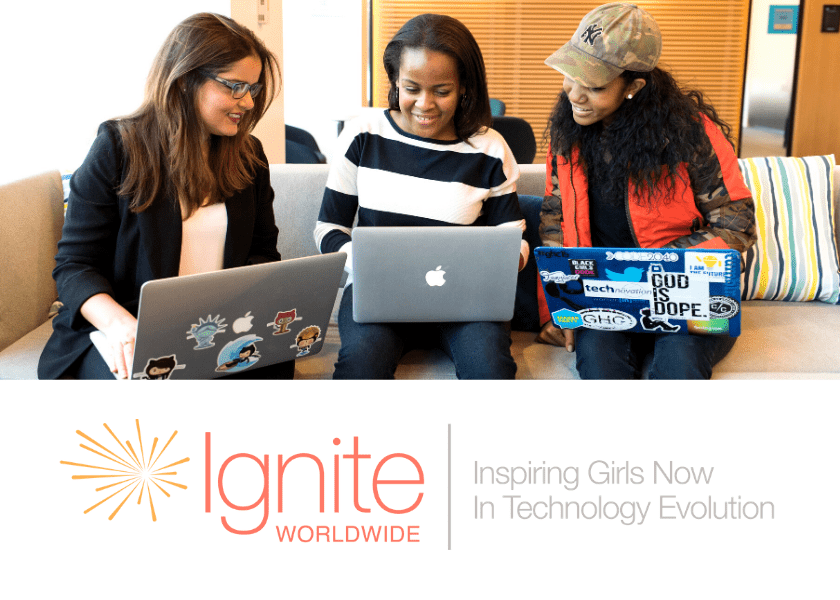 Fearless Computing Panel with Intel
Teachers, be sure to take our 6 minute teacher training before signing up for the event.
Only teachers can sign up for IGNITE events. If you are a student, please let the IGNITE Teacher at your school know that you are interested in this event. If you don't have IGNITE at your school, please email contactus@ignite-worldwide.org to get started!
Students will hear from women in STEM at Intel tell their stories, share their challenges, and how they overcame them. Students will then participate in a live question and answer session!
Fearless Computing – STEM Minus The Feeling Of Getting Hacked
Have you ever wondered what it takes to keep your computer or cellphone data secure or how technology keeps Zoom calls and social media accounts from being hacked?  Securing tomorrow's technology takes a diverse set of engineers to ensure these platforms are protected from cybercriminals.  In this panel, you will hear from female leaders from some of the world's largest organizations discuss what it means to be in cybersecurity, fun stories about their childhood, and the actionable steps you can take right now to follow in their footsteps.  We hope you will join us as we work towards our vision for fearless computing.