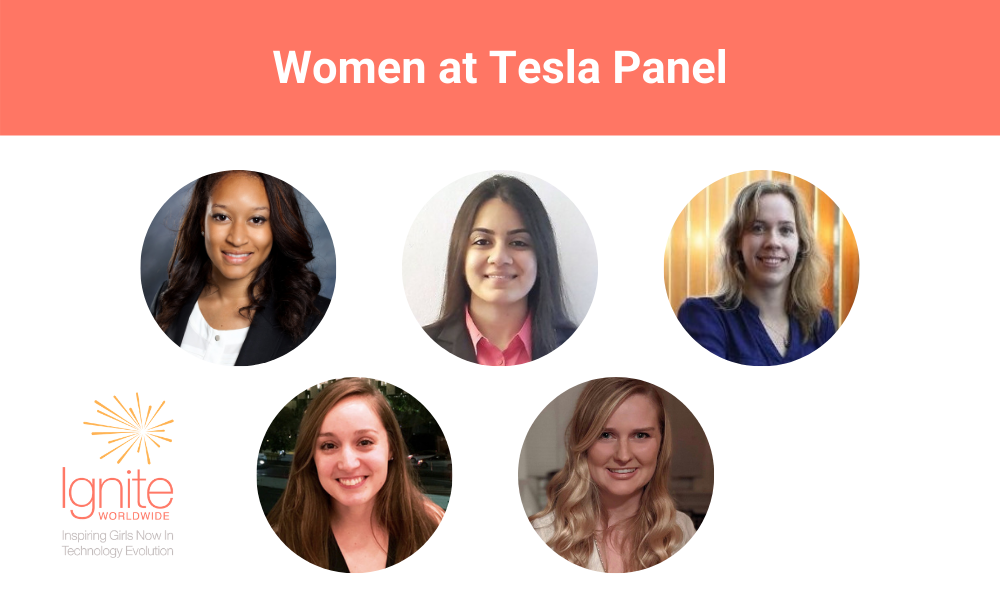 Panel with Tesla w/ extended Q&A and swag!
Teachers, be sure to take our 6 minute teacher training before signing up for the event.
Only teachers can sign up for IGNITE events. If you are a student, please let the IGNITE Teacher at your school know that you are interested in this event. If you don't have IGNITE at your school, please email contactus@ignite-worldwide.org to get started!
Tesla's mission is to accelerate the world's transition to sustainable energy. In order to achieve a sustainable future, Tesla employs people from all different STEM fields and backgrounds.
Students are also invited to stay for an optional extended Q&A for 15-30 minutes after the panel ends.
All students attending the workshop will receive Tesla swag!
Panelists:
Kendall Stokes – Operations Adviser
Mehak Chawla – Global Supply Manager
Sarah Walinga – Senior Power Systems Engineer
Brittany Gibbons – Software Engineer
Elaine Schaudt – Charging Construction Manager
The Book Student Tickets ticket sales has ended!