November 12, 2014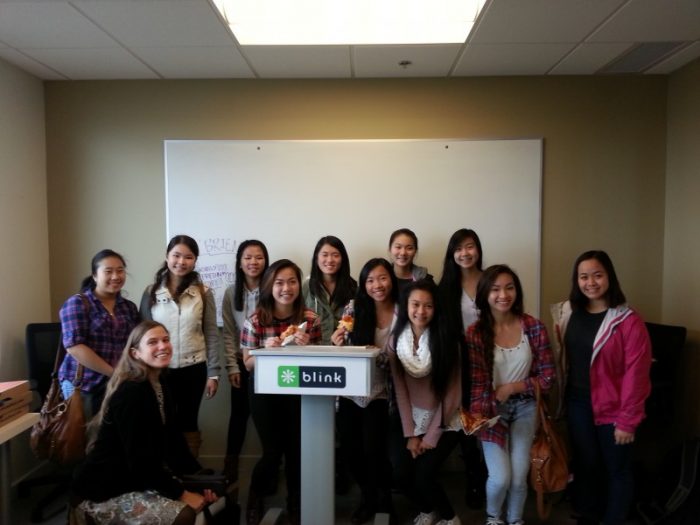 All eleven students that visited (and Ms. O'Brien!) had a fun and educational day, thanks to Karen, Laura, Jessica, Siri, Brigitt, and Sarah!  Here are all of the great things the girls had to say about their visit:
What did you like best about today's event?
"I liked learning about people's lives. I also liked listening to peoples advices."
"I get to step into a little bit of their lives and how they got there, so I can work on my paths too."
"I liked how I got to learn a lot more about different jobs out in the world if I'm interested in technology."
"The thing I liked the best about today's event was touring around the labs, seeing the view and learning that it's okay to not know what you want to be yet."
"I like the part when they give advice, "It is never too early to start writing" and "You're the one in charge of your own life"."
"I like learning about everyone's experience that they've been through to work in Blink. The food was also one of the best things of today."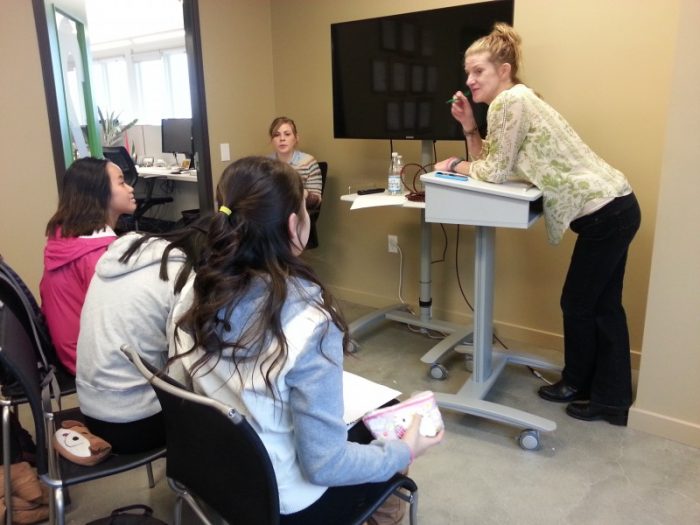 "I liked that almost every employee wasn't sure about what their major was right after high school, so they took the time to figure it out."
"I liked everything. I loved how the people talked about their lives and some of them had a presentation."
"I like how all the presenters were really open and nice to us. They gave us many advices on how to be successful and how to have a good life."
"To be honest the food was excellent and the workers were really fun and active."
"I like the tour of the company. It was cool to see their labs and what their work setting looked like."
What was the most interesting thing that you heard today?
"The most interesting thing I heard today us that BLINK made a huge impact on many companies. For example, like Starbucks, amazon, etc."
"It's never too late to rebuild your dreams"
"The most interesting thing I heard today was an advice Laura gave us. It was to focus on our talents instead of trying to improve our flaws."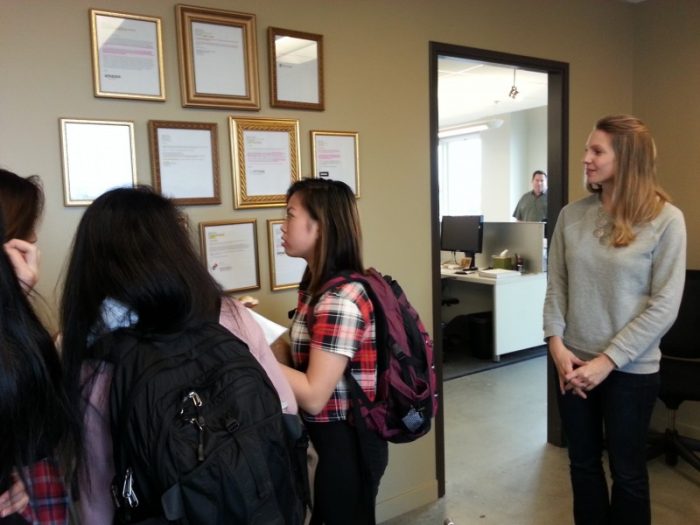 "You can do literally anything and the only person stopping you is you."
"I heard that many employees took majors that were completely different from BLINK."
"The most interesting thing I heard today is user researcher. I never know there were user researchers."
"The most interesting thing I heard today was to start thinking about what you want to do early."
"The most interesting thing I heard today was that companies go through BLINK to make their apps/websites easier to use."
"It was really interesting to hear about how BLINK gets to work with really big and famous companies like Microsoft and amazon."
"The ladies help NASA, Microsoft, to improve their app. That was really cool. I always wanted to work with Microsoft."
"The most interesting thing I heard today was to always try new things."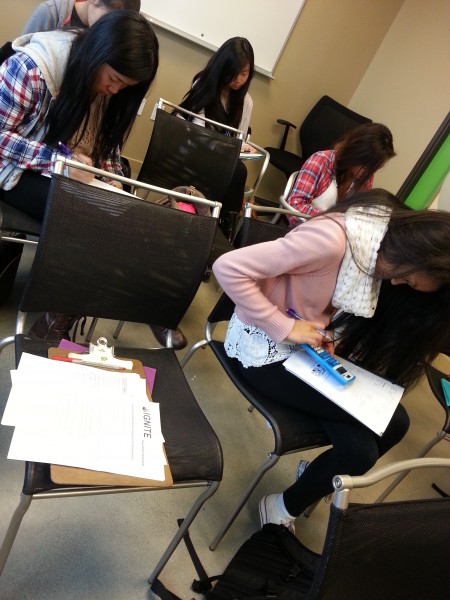 View the Franklin High School Chapter Page