Inspire Girls with IGNITE Events!
*We welcome any student who identifies as female, nonbinary, transgender, or agender.
Our mission is focused on supporting underserved and marginalized youth, to encourage
greater gender and racial diversity in STEM classes, clubs, opportunities, and careers.
Register for 2021-2022 IGNITE Events
Pick Your Own Date and Time
Launch IGNITE at Your School
Inspire girls to engage in STEM! With IGNITE at your school, students can attend memorable company field trips, connect with women in STEM careers at IGNITE panels, and participate in hands-on workshops. 
Launching IGNITE is easy! Simply take our teacher training to get started.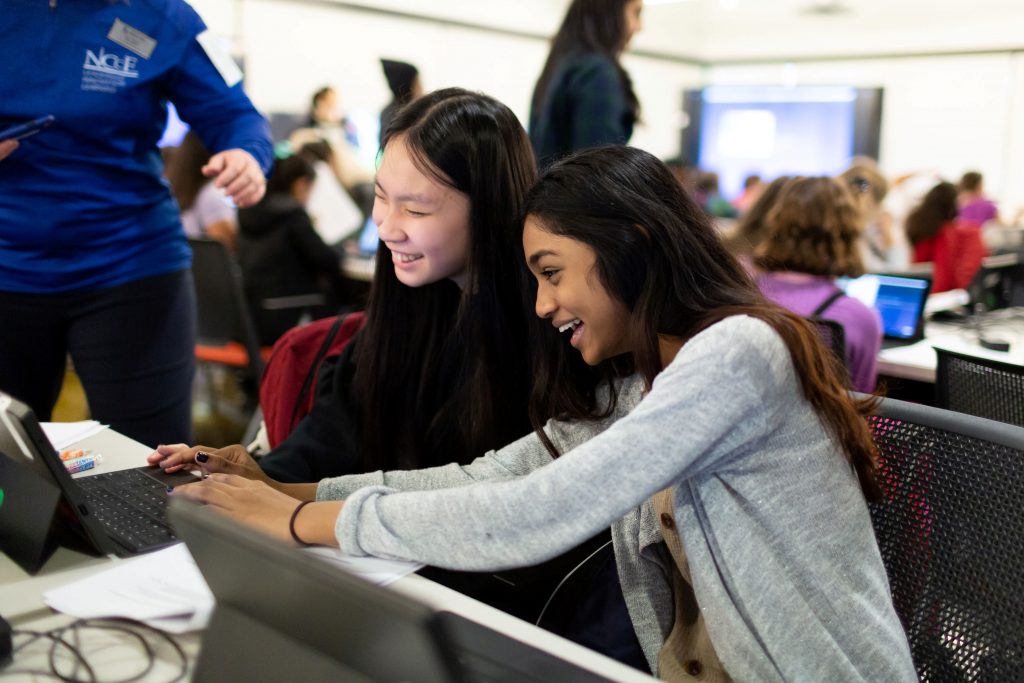 Frequently Asked Questions
For on-demand events, teachers get to choose the date and time for a panel or a workshop. For some teachers, it is easier to schedule their own IGNITE events.
IGNITE Teachers can sign up for on-demand events by using the Host an IGNITE Event Form. Here, you tell us your date and time preferences. If you're scheduling a workshop, you can choose your first, second, and third workshop topics. 
On-demand events are available virtually for all regions and in-person in regions specified on the form.
Pre-scheduled events are IGNITE events where the company sets the date for either a panel, workshop, or field trip. The first teacher to sign up sets the time for the event. 
IGNITE Teachers can sign up for a pre-scheduled event by browsing the Event Calendar on the IGNITE Teacher Page.
IGNITE policy is to keep these events strictly for girls, transgender, agender, and nonbinary students because our mission is to increase gender equity in STEM. Girls don't feel as comfortable sharing or asking questions when boys are in the room, and companies and volunteers who partner with us expect that only girls, transgender, agender, and nonbinary students will be attending, because they are focused on addressing the issue of gender representation in their workforce.
Subscribe to the Teacher Mailing List
Make sure you are on the list to receive the newest field trip opportunities!