Subscribe to our volunteer mailing list for new opportunities!
Thank You for
Supporting IGNITE!
There are many ways you can help inspire girls* in STEM! Volunteer opportunities include speaking as a Panelist, serving as Facilitator, Tech Host, or Language Translator for virtual events; or capturing the inspiration as an IGNITE Event Recorder!
Each role involves training to help make sure IGNITE Students – and you – have the best experience possible. Please read the event and role descriptions carefully. All Panelists are required to review our Panelist Training Video once per school year and attend a Virtual Panelist Coaching Session before their first panel.
IGNITE Worldwide is the answer to achieving gender equity in STEM. IGNITE works directly with educators to connect girls* with STEM opportunities during the school day. Our award-winning Program offers a variety of interactive events featuring STEM professionals** who represent IGNITE Students.
*We serve girls, young women, nonbinary, transgender, agender, and genderqueer students.
**We encourage women, nonbinary, transgender, agender, and genderqueer volunteers.
Host IGNITE Students at Your Company
Hosting an IGNITE field trip allows girls to see STEM in action and learn about the variety of careers in STEM. This experience is also a great way to build community at your company and raise awareness about gender equity!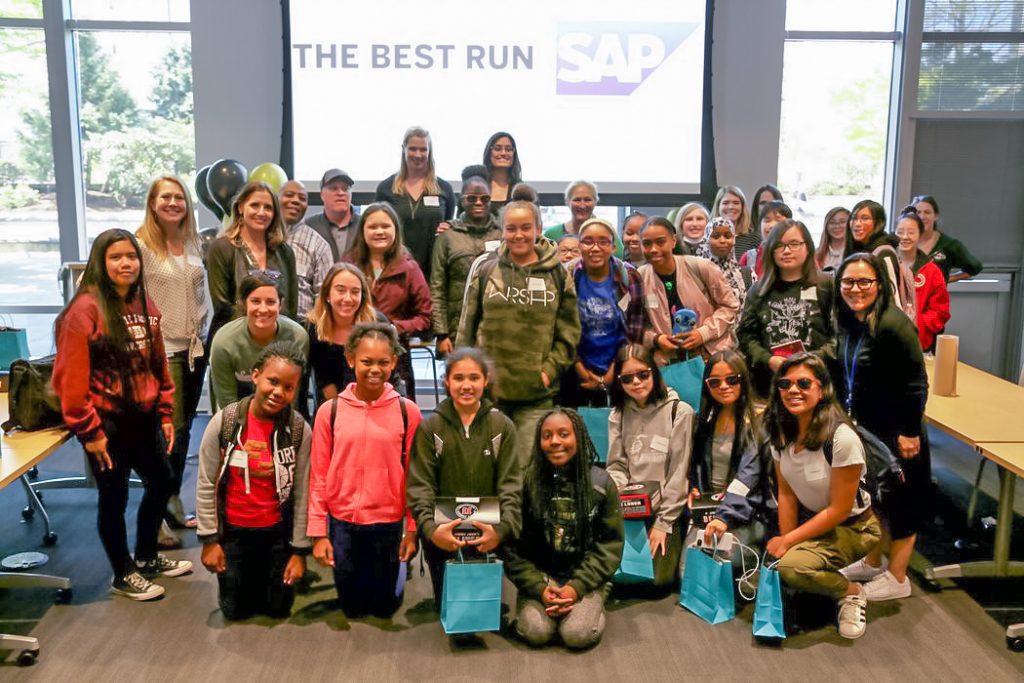 Subscribe to the Volunteer Mailing List
Frequently Asked Questions