Volunteer at an IGNITE event to help girls and non-binary students explore STEM careers and change lives!
Subscribe to our volunteer mailing list for new opportunities!
Start by taking our panelist training
Our mandatory online training will prepare you on what to focus on while telling your story. Doing this will help you create an emotional connection that will inspire inspire girls and non-binary students! Before speaking on an IGNITE panel, you will also be required to attend a Panelist Coaching Session.
Host IGNITE students at your company
Hosting an IGNITE field trip allows girls to see STEM in action and learn about the variety of careers in STEM. This experience is also a great way to build community at your company and raise awareness about gender equity!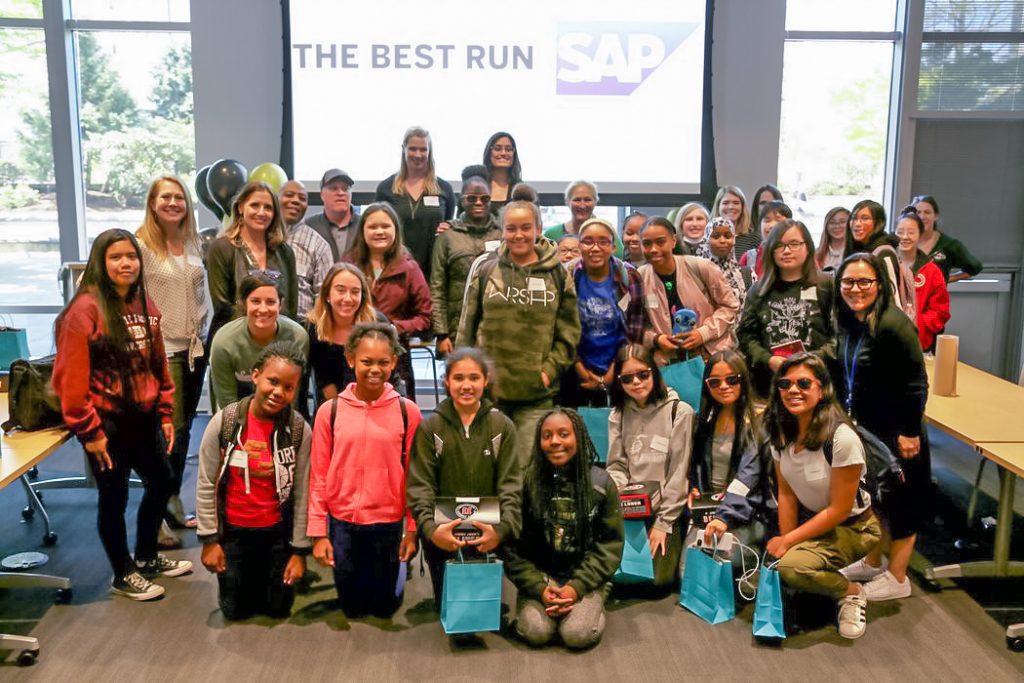 Frequently Asked Questions
Subscribe to the Volunteer Mailing List