January 21, 2016
Hi All.
We had a magnificent field trip yesterday to Nordstrom!
Girls from Nathan Hale and Center High Schools attended. It was a day filled with amazing, inspirational talks, activities and women's stories. First the girls were given an overview of what the women do and work on in the technical areas at Nordstrom.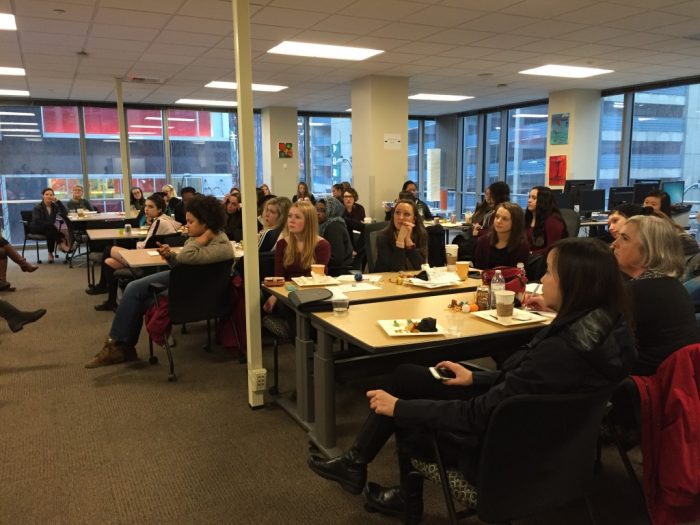 They learned a lot about how women work on all of the different technical aspects of the company. Then we had a wonderful lunch and so many women signed up to be on the IGNITE Panel Presentation. Women told girls their story about what they were like at their age, how they got interested in a technical career, obstacles they had to overcome and what they do and love about their careers today. When the women talk about their lives you can hear a pin drop, and the girls greatly benefit from hearing how women get to where they are today. The girls had such terrific and thoughtful questions.
A great part of the day is when the questions are answered and it opens up a wonderful discussion and exchange of ideas on how women work and are successful in STEM careers today. We then had an unforgettable activity, where girls worked in groups to come up with an idea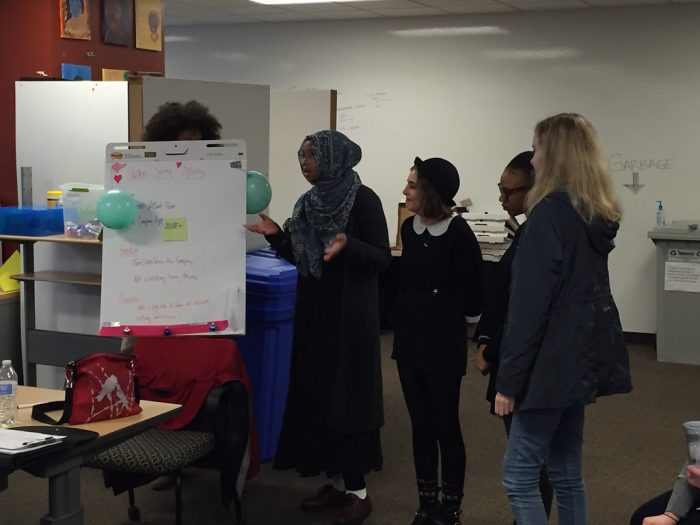 that would help Nordstrom deliver an exceptional product and each group was amazing. The girls were creative, excited, dedicated to producing a great proposal. They all produced an actual product on a large piece of oak tag, using markers, decorations if they choose, and every group then presented their ideas and the Nordstrom women were the judges. Two groups ended up winning a prize, and everyone went home with fabulous goody bags full of nice gifts.
The day was a resounding success, and girls went home feeling so inspired about what is possible.
Here is a letter we got the next morning from a parent.
"Thank you–I wanted to extend a big appreciation for the organization you have founded and grown. Our daughter attended an event yesterday at Nordstrom and she walked away with such confidence and inspiration for what's possible with her own life journey. It truly was a wonderful experience."
---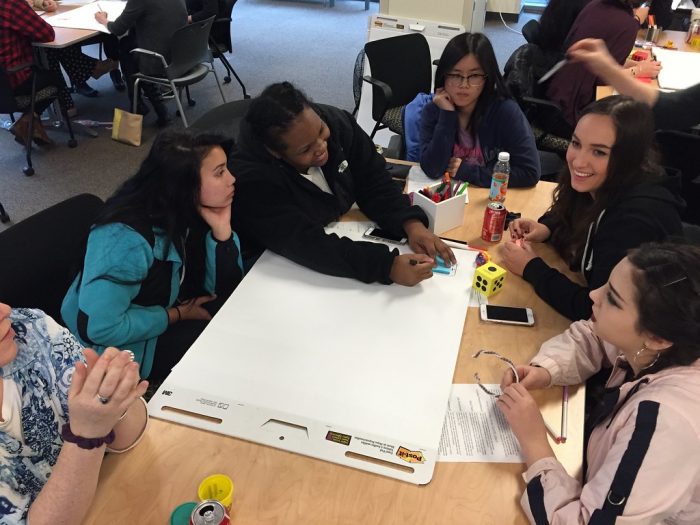 We want to first thank everyone who worked so hard to make this day so special.
Thank you to Bernadette Murphy, who set up the entire event, organized everything and everyone, and made it an amazing day for all. We cannot thank you enough for your dedication and commitment to making this day so wonderful for the girls.
Thank you to the women at Nordstrom who attended the event, participating in the activities, panel and discussion and led the group activities. It was so obvious how much you call care about inspiring the girls. You were so successful in your endeavor. Thank you to Erika Foote, Product Owner, Stephanie Dunbar, Product Owner, Jennifer Moraski, Director, Susanne Conniff, Tech Manager, Dianna Mistele, Enterprise Architect, Kendell Avery, User Experience, JJ Barrett, Group Manager, Samantha Barnes, Business Analyst, and Stephanie Baldwin, Program Manager.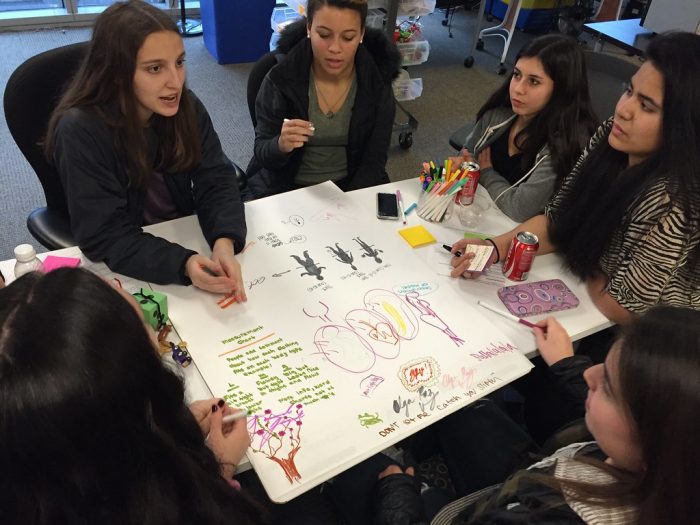 We cannot thank you all enough for the day, because the girls were so uplifted and inspired about their own future because of your participation. Thank you!
Thank you to the wonderful teachers, who are the IGNITE teachers at Nathan Hale and Center High Schools. The teachers are such an important part of how IGNITE is successful. They organize the girls attending the events, making sure girls have these opportunities at
their schools. We want to thank Cindy Jamison, Nathan Hale, Magic Demirel, Nathan Hale, and Wyn Pottinger-Levy, Center School, and Crystal Boucke, Center School. The teachers are an integral part of what makes IGNITE so successful. Teachers inspire everyday, and we are so grateful for them!
Thank you to Audra Eng, Director of Development and Operations for IGNITE.
She attends each and every event and makes IGNITE so much better each and every day. Thank you Audra for all you do!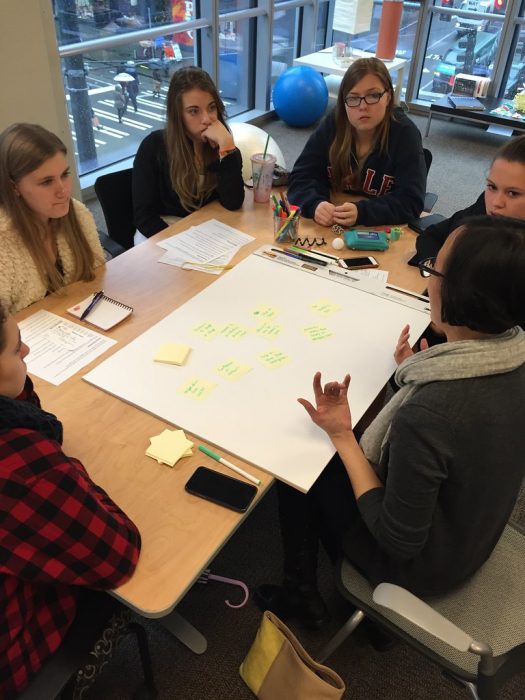 ---
Here are the comments from the girls survey forms. I think the girls always say it best:
I really enjoyed hearing from the women in Nordstrom company because I one day hope to be working at Nordstrom and empowering women. Grade 12
I really enjoyed everything. Especially hearing the ladies stories about how they got here. Also, I loved the Q and A time. It is great to get to ask so many questions. I loved the hands on activity. I thought this event was well put together and it really inspired me! I can't wait to do more IGNITE activities. Grade 10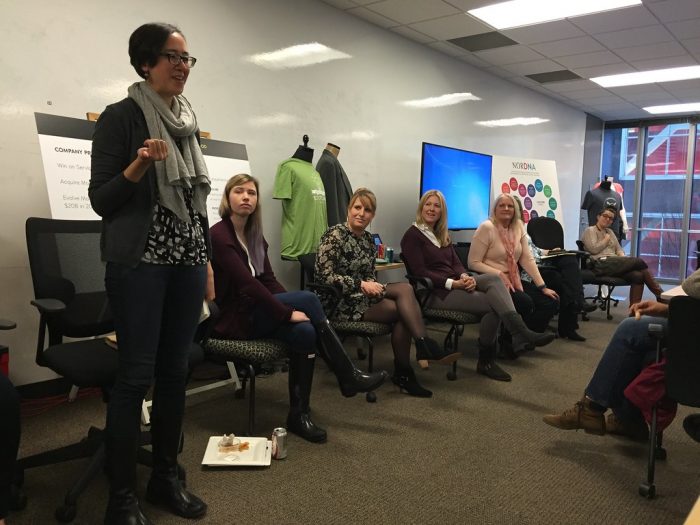 I particularly loved the hands on activity. It really inspired me to work with the women from Nordstrom. I was really inspired by the whole event. Grade 10
This event inspired me to possibly go into technology as a career choice.  Grade 10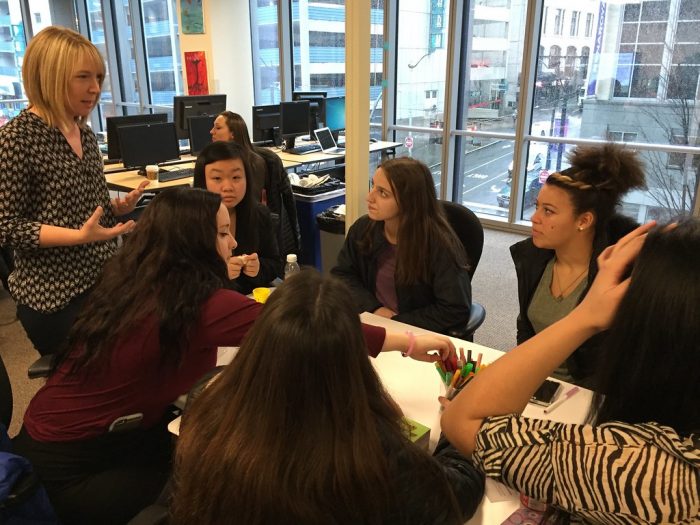 I loved the activity, it was the highlight for me. I was so excited to talk to a girl who is on Nordstrom junior fashion board. I want to do more IGNITE events. Grade 11
I really enjoyed hearing the women's stories on the panel. I also was inspired by the activity where we came up with solutions for a product. It makes me want to study harder. Grade 10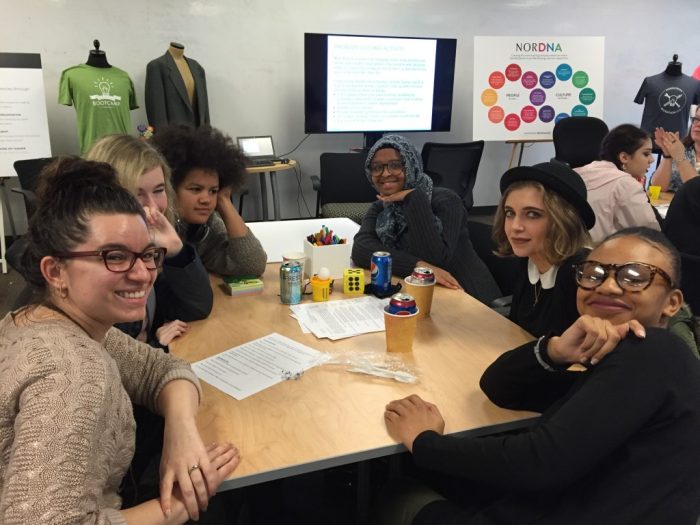 Making our own ideas as a group to solve something has inspired me to further continue my learning of new technology. Grade 10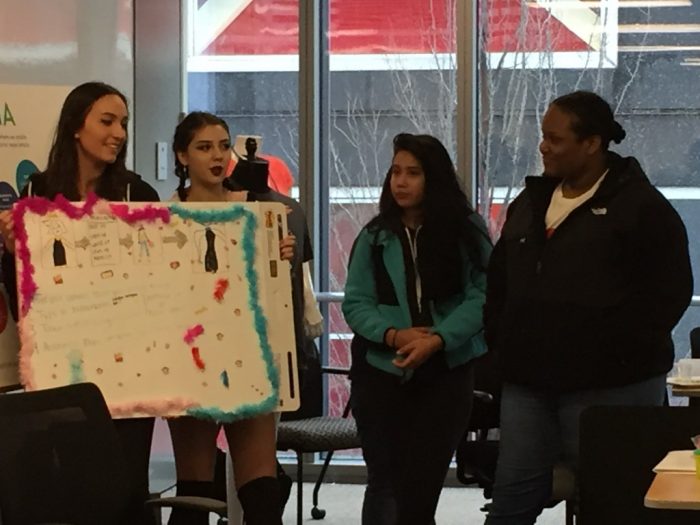 I enjoyed the activities we did as a group. Coming together and creating new ideas was my favorite part. Grade 11
Learning how to do an elevator pitch was interesting. Talking to other girls was fun. Grade 10
Doing the group problem solving activity was really great. I heard other people's ideas and really learned from that. Grade 10
I was inspired by listening to all of the speakers on the panel, and I felt that I really got a good idea of the benefits of these careers. Grade 10
I loved the game. It made me know that I want to be an aerospace engineer.  Grade 10
The last activity for problem solving was very fun. It helped me get a better understanding of what the problems are like and best ways of approaching it.  Grade 10
I loved the problem solving activity. It made me want to start my own app. And study harder in school. Grade 11
I was inspired by hearing everyone's experiences and it was so great to learn about the company and what they focus on, it was really interesting.  Grade 11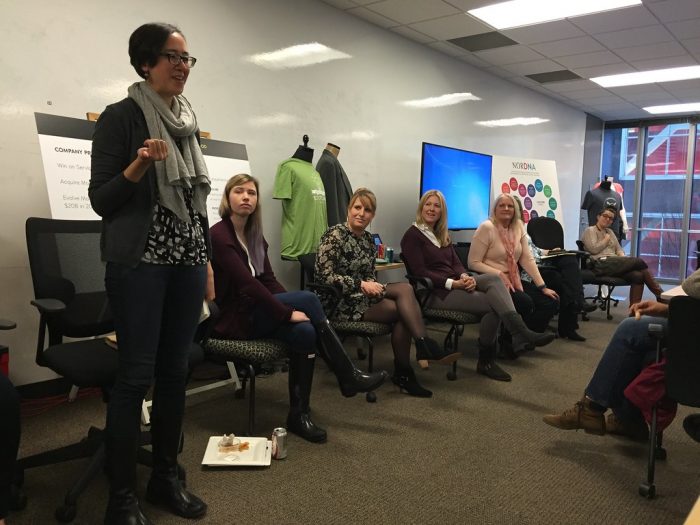 The problem solving activity was so much fun 🙂 grade 11
I was inspired by the panel of women and really enjoyed the problem solving activity. Grade 10
I thought the panel was really neat. I think the whole thing was great. Grade 10
I loved the group activity. Grade 11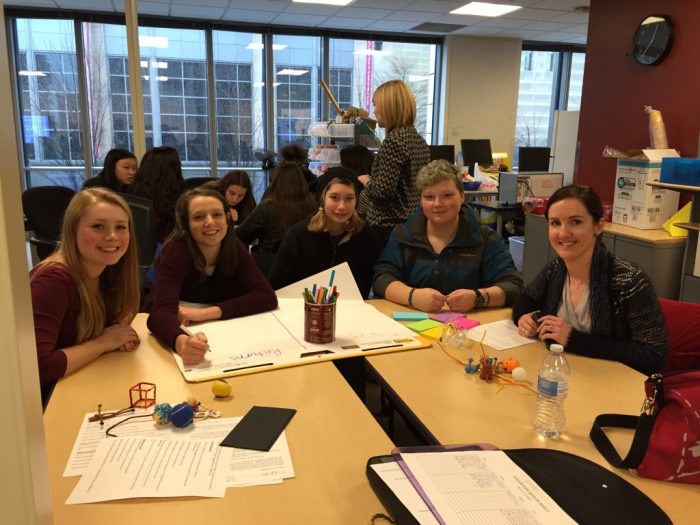 I love the activity because I got to think and share my ideas. Grade 10
I loved the problem solving activity. It helped us work things out. Grade 10
I loved hearing from the women and how they got interested in these careers they have now. It made me want to study harder in school and further my education. Grade 11
I loved the interaction activity. I liked hearing from the speakers. I only wished we had more time. Grade 10
I enjoyed the interacting with the people and problem solving and listening to women talk about being great at what they do. I thought the event was great. Grade 10
The group activity was my favorite part. It was all fun. Grade 10
I really liked getting to ask questions. Grade 10
---
Thank you all for making this day possible,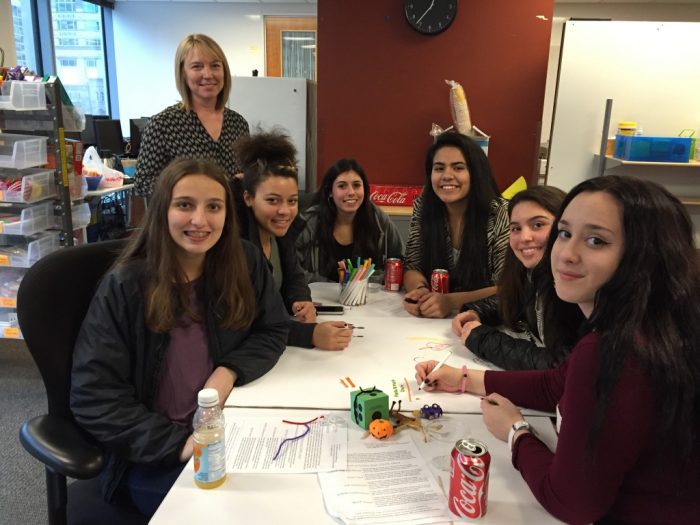 Cathi