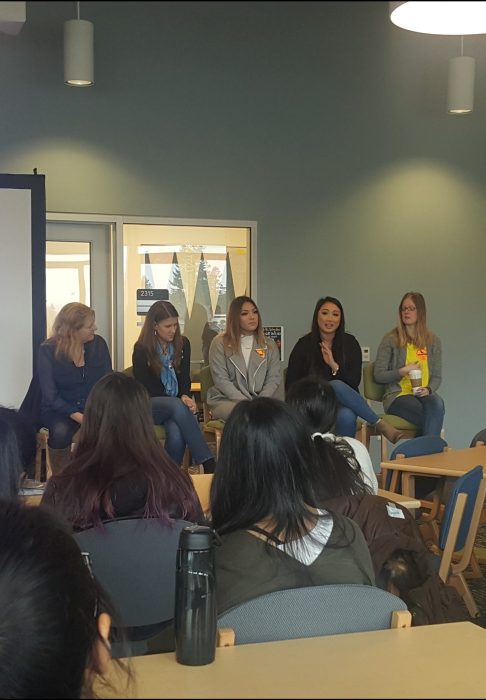 Federal Way High School hosted five amazing women in technology fields.  Our panelists included Virginia Bing a Project/ Program Manager from Disney Seattle and Microsoft, Michelle Christensen a Propulsion Engineer from Blue Origin, Kristina Stern a Mechanical Test Engineer on flight simulators from Boeing, Jan Herrera a Project Analyst/ Scrum Master from Bank of America, Christina Co, and Project Analyst from Bank of America. The students spent over two hours with these accomplished women teaching about their current careers and the variety of paths each women to achieve these careers.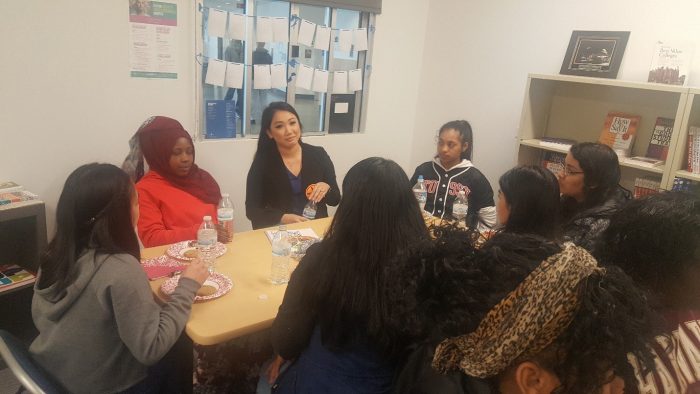 Throughout the panel a consistent message was for the students to challenge themselves.  Don't just take classes that your friends are taking.  Take what you are interested in and try things that may seem hard.  We shared with the students the current STEM classes currently taught at Federal Way High.  Most of the young woman, did not know about the current offerings in their classes.  The panel also shared the importance of networking and taking advantage of opportunities available to them at school or in the community.  Field trips to visit colleges, business tours, job shadows and listening to the school announcements and sign up for new activities.  Michelle from Blue Origin (A Rocket Scientist) shared that she saw a flyer for an internship with Blue Origin and applied and it lead her to being on the team that recently successfully launched the New Shepard booster.  You never know where responding to an interesting flyer may lead you.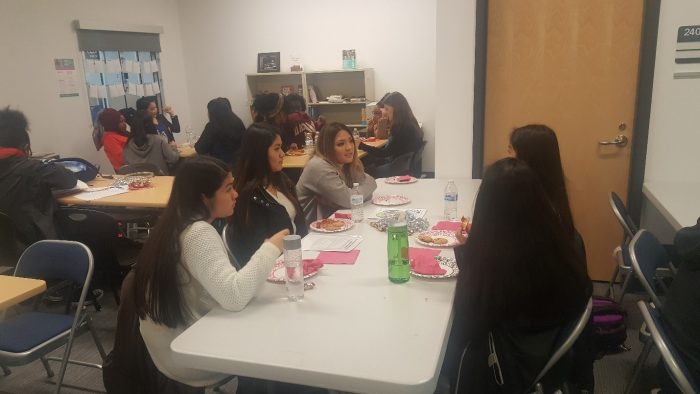 In addition, two of the panelist were Year Up graduates and were hired by their internship host, Bank of American.  Both young ladies took different paths to find Year Up, but their message was to never give up.  If you fail – so what – keep going.  The event was a huge success, neither the panelist nor the students wanted it to end.  Many of the young women shared that they will be signing up STEM classes at registration!
Student Takeaways:
It inspired me to keep trying and to never give up – Galilea, 11th grade
I was inspired that they all went through struggles and managed to persevere and get a job they enjoy doing. Silvia, 12th grade
I enjoyed learning about these women and their journey to where they are now. Their journey's inspired me more. – Oliva, 10th
I enjoyed hearing about the Engineer – Kristina- from Boeing and how she made it through struggles of being the only female. It showed that we CAN do it, and nobody can stop us (very empowering) Harper, 11th