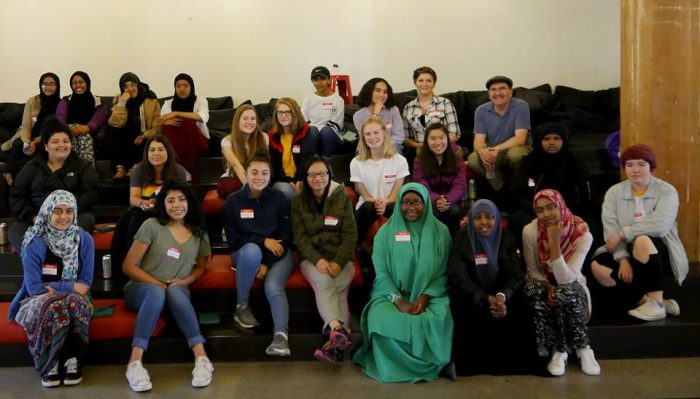 24 Chief Sealth girls visited PayScale for an incredible day of learning and inspiration. They began with an interactive activity revolving around a real-world PayScale project involving the ROI (Return On Investment) of college.   The live website (http://www.PayScale.com/college-roi) was shared with the Sealth girls and then they broke into teams to tackle different components of the project.   They gained insight via a guided brainstorming session, and then the girls presented to each other and to the PayScale staff.   Here is the output for one group which served as a visual for their presentation: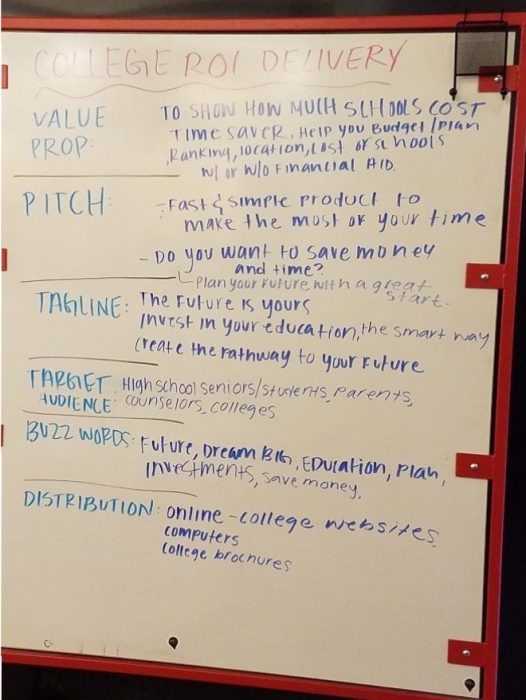 After the presentations and lunch several PayScale staff shared their stories.   Many of the girls connected their personal stories with different presenters based on their own unique backgrounds (see some of the comments below).
PayScale also shared their collaborative efforts with IGNITE on their website at http://www.PayScale.com/career-news/2017/05/heres-what-happens-when-you-introduce-young-girls-to-stem.
Although it is tough to accommodate high school internships, if there is any final confirmation that the experience struck home with students, there were 3 girls who asked if there are internship opportunities with PayScale.   Although that generally is reserved for college students, they now have something to strive and look forward to.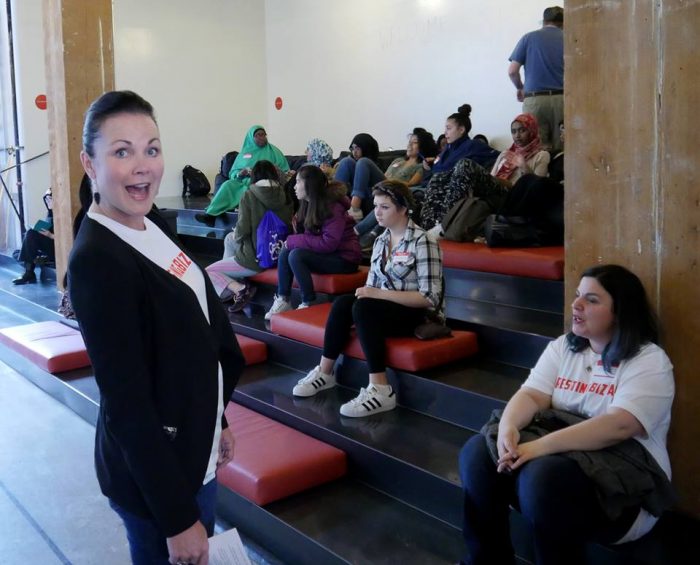 Thank you to every volunteer and speaker who shared their time and efforts to create an unforgettable day for these girls.
After visiting PayScale:
81% of the girls were MORE interested in a STEM career or degree.
60% of the girls wanted to sign up for a STEM related course next semester.
81% of the girls were inspired to work harder to attend college and further their education.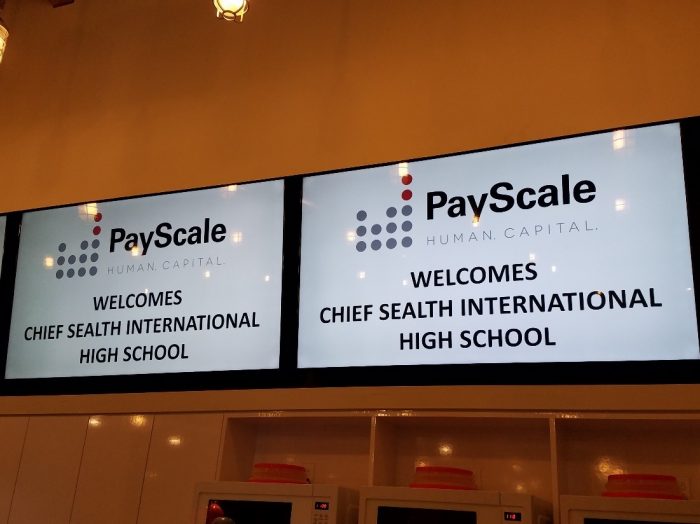 "It inspired me to continue pursuing technology pathways".   – Sealth senior
One sophomore learned from the panel, "that you can be everything you want starting from the beginning and achieve goals and it inspired me to work hard".
A consistent theme both verbally and in writing was echoed by a junior who wrote "The highlight of the day was hearing what people went through to come here".
"What inspired me was to hear their stories and how they overcame their problems and still do what they want to do." – senior
"It definitely inspired me to keep going and made my interest in computers bigger" – senior.
One sophomore noted the "bond between the workers (was) my favorite thing to learn about".
"I loved the group works that we had and I loved sharing our ideas." – sophomore
"Made me want to get into the technology field." – junior
"My favorite is the panel part, just hearing about your guys stories motivated me.   I love how they each shared their story and overcame everything to get into PayScale". – sophomore
"It was cool to see the vast amount of women in the PayScale office" – sophomore
And a great summary, in response to the question about if there was anything to improve the event, was summarized by a 9th grader as "No, it was super fun!"