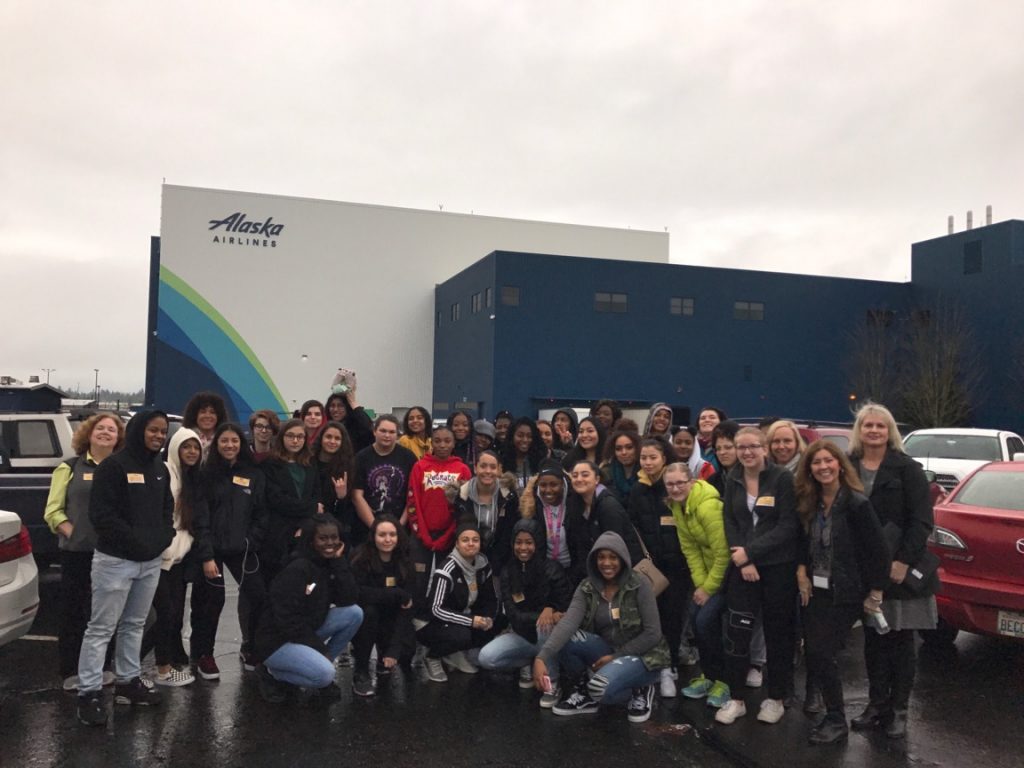 WOW!  Thank you Lori Longthorne and your helpful and knowledgeable team at Alaska Airlines.  Federal Way Public Schools, Decatur and Truman High Schools, are grateful for the experience you provided to nearly forty of our scholars.  Your panelist were open to answering each and every question that our scholars asked.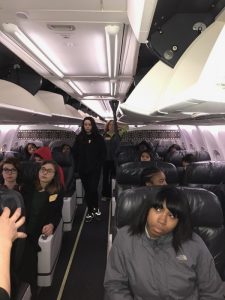 You inspired them and made them believe that they can do  anything that want.  
Some of the lessons and knowledge they learned on this trip was that many careers can translate into the aviation industry.  They also learned that it's good to ask question and to challenge yourself right now to meet new people doing the things you are interested in and to go out and make your money.  We shouldn't rely on others to take care of us.  We can do it!
The scholars loved the hands on experience of touring your facility and getting on a plane.  Many have never flown. They loved hearing about the various careers and different paths to those careers.
After the event:
Comments from the girls:

Destiny shared that she is inspired to be more positive and to like a life with a different perspective.  She was motivated by seeing women in leadership positions. -9th grade scholar
 Maleeka shared that the panel featuring women who worked there made me realize that there isn't one specific pat to get to where I want to go.  -11th grade scholar
 Ciara shared that she has been interested in the nursing field, but is now also interested in exploring the different careers in the engineering field. -11th grade scholar