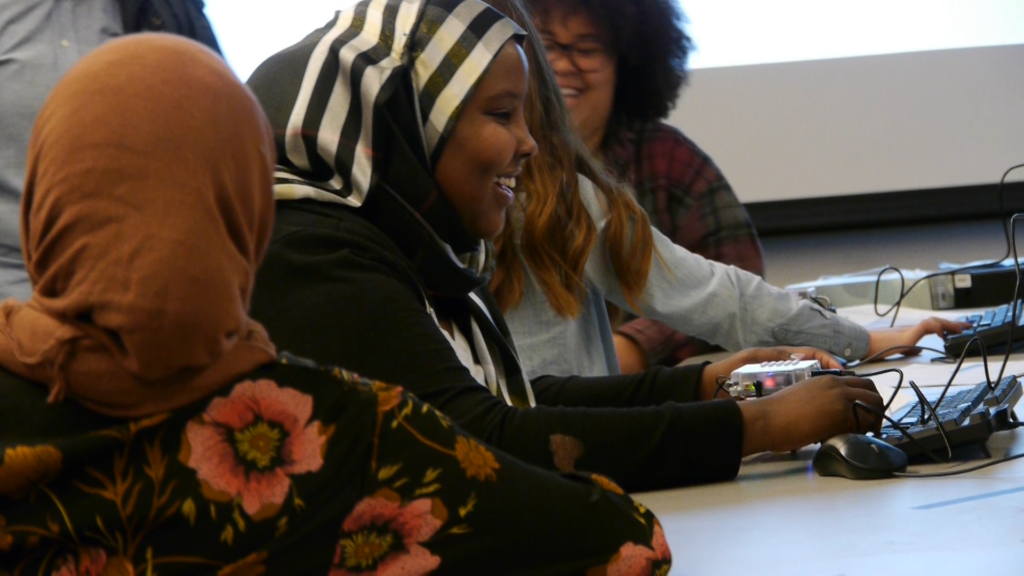 On Friday, April 20, 2018, 80 9th-12th graders who participate in College Success Foundation programming at Rainier Beach, Kentwood and Kentridge, and Franklin High Schools attended the Glitter Conference at Seattle Central College. Ms. Lisa Sandoval and five Seattle Central Information Technology students greeted the three buses to welcome the students and staff with a smile and much appreciated snack and drink.
Throughout the morning, the students had the opportunity to take two out of three workshops that were offered, which were building your own website, utilizing scratch coding to move a robot and building an Android App.  After the interactive sessions, students had the opportunity to learn and listen to five REI employees share about their personal stories, professional experiences and things they've learned along the way.

After this event:
In fact, when asked what highlights the students enjoyed, majority of the students shared that it was the panel.  Their comments included:
"When the members of REI were explaining their experiences, it gave me new ideas, thoughts and interests from their work."
"I really enjoyed the speakers and their stories that they told us.  They all have different backgrounds and different experiences."
"The speaking part because I thought that you have to be smart or a certain type of skills to do it, but you don't."
"It made me believe I can do anything I put my mind to."
We would like to thank IGNITE, REI for feeding us very well, Seattle Central College Information Technology Department and the dynamic women from REI who graciously shared their stories to all of us. We are eternally grateful for giving your time.