On Monday April 9 we brought 11 girls from Mission High School to WSP Building Engineers in downtown San Francisco.  We started the day by talking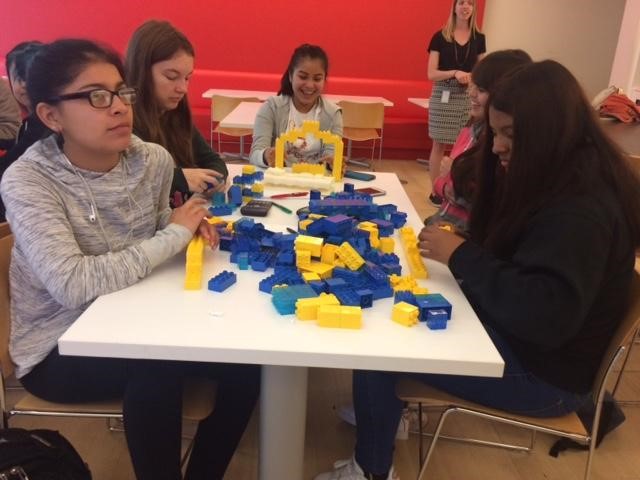 about our favorite things about being women. We then entered the impressive building that WSP had helped design, where their offices are located.  Whenwe arrived, Claire McKenna greeted us and started us on an interactive activity. She explained that the company was working on this very problem… figuring out how to allocate energy resources for a building project near the Denver, Colorado airport.  Using legos, the girls had to calculate how much wind, solar, ground heat, and agriculture energy to use to stay within budget while producing enough energy.
After that interactive project, it was time for lunch!  As we finished lunch, we listened to the female employees describe what it was like to be a woman working in a male-dominated field.  They said that in their group of approximately 100 employees, only about 15 were women. They said that they loved their jobs, though, and they especially loved their colleagues.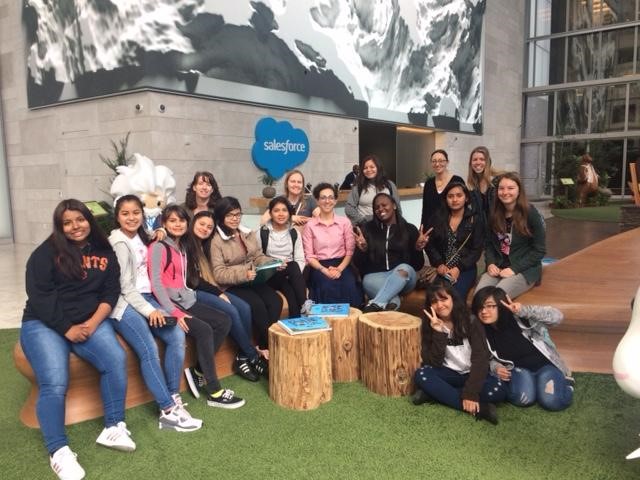 After the panel, three WSP employees took us on a walking tour of the buildings in downtown San Francisco that they had worked on.  One building is the tallest on the West Coast! Another is the future Transbay Terminal, a huge collaborative undertaking that has been 12 years in the making.  We had a fun stop in the lobby of Salesforce headquarters, and then it was time to go back to WSP's office and wrap up our day.
After this event:
These 9th grade students talked about what inspired them, and said:
"I learned how to build some companies.  I am glad for this walk and it is very important to know everything."

"Today I learned many things.  This makes me follow my dreams and maybe in the future I want to be an architect."

"Today I learned many things.  This inspired [me] to follow my dreams because when I grow up I want to be a doctor or maybe something else."

"It's just enjoying… I feel like I didn't [know] that there are women engineers and it's fun."

"This event inspired me [because] I can do whatever I want to do even if only men or mostly men do that job."