The West Valley Junior High IGNITE girls went on a field trip to Facebook on Tuesday, January 22, 2019.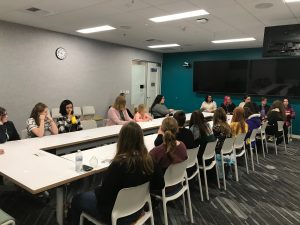 We started the tour off by getting name tags at the front desk and entering a meeting room, where Priya Ganesan and two other wonderful women from Facebook told us about how a computer sorts data.  The students then got to do some interactive activities, where we sorted into groups and arranged ourselves into lines. We then sorted out the line in numerical order in a way that the leaders explained to us. After we finished the sort, they explained to us how computers use the same process!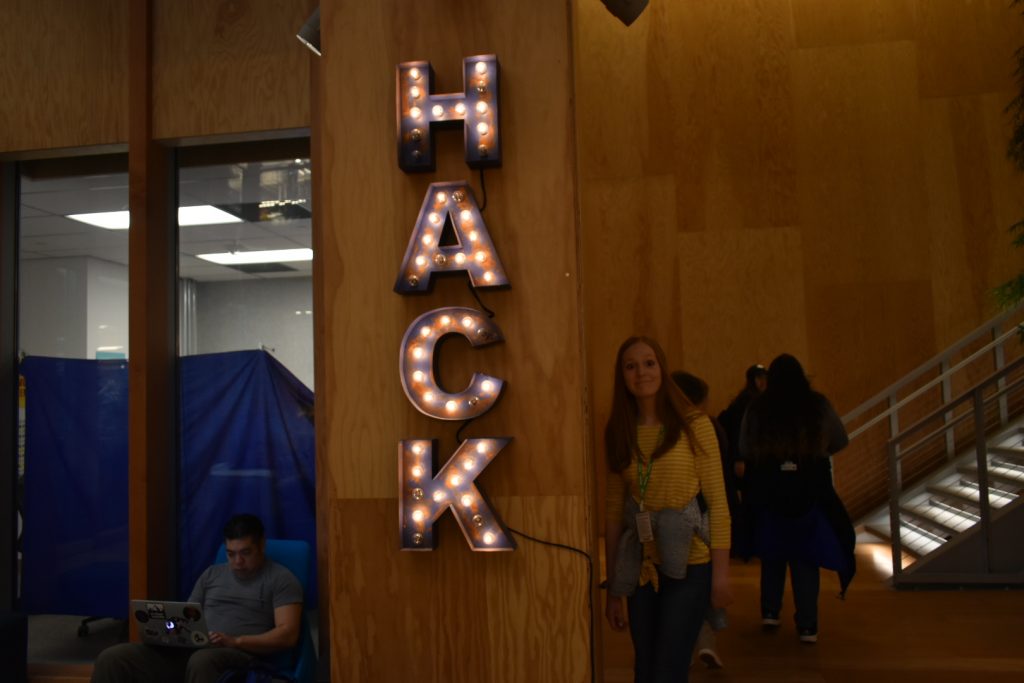 After a short walk, we arrived to another building where all the Facebook offices were located. We were then split into groups and were given a big tour of their cool workspaces! We were got to take a look at the offices where employees worked as well as Facebook conference rooms. Lunch was served at the very spacious cafeteria, with drinks, many different food options, and even desserts!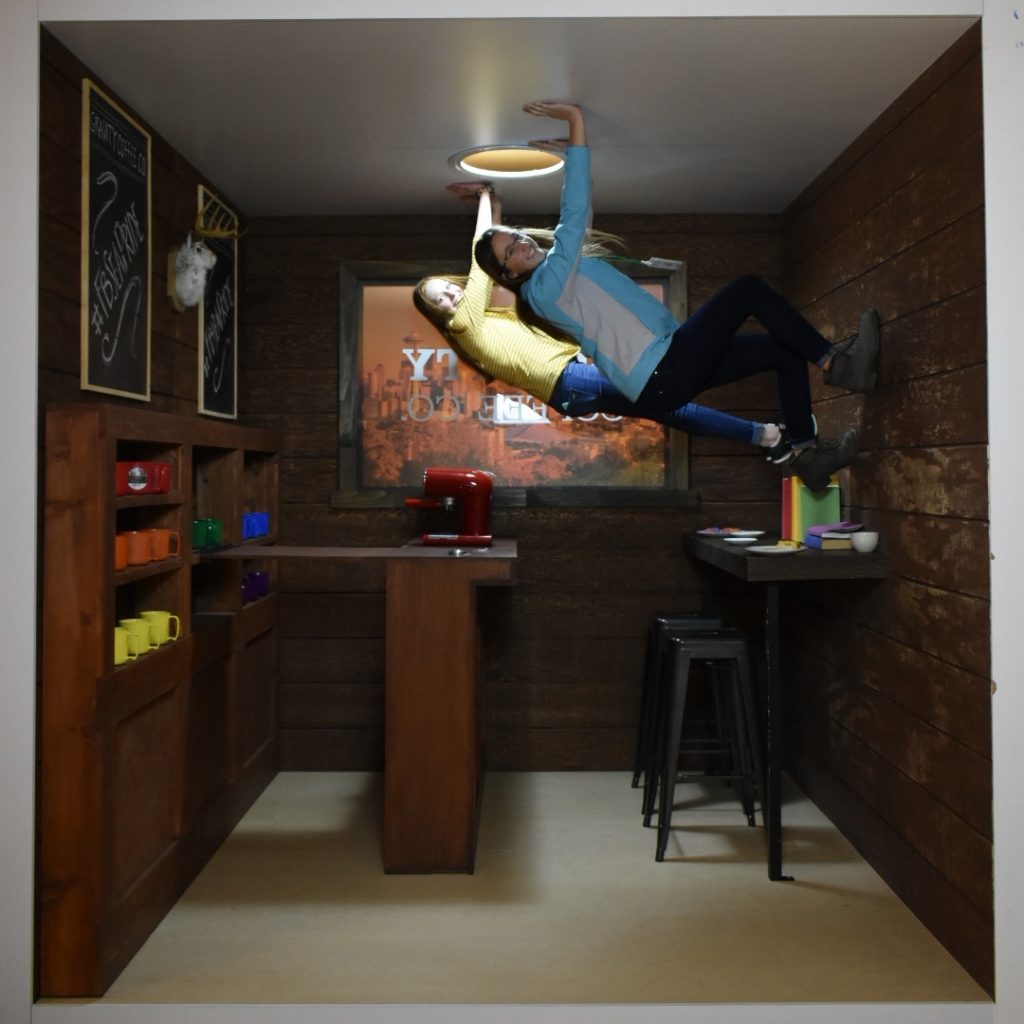 Afterward, we went back to the first building and attended an inspiring panel with women who all worked in different departments at Facebook. They each told us their story of how they got into the technology industry. After this, we got to ask the speakers questions about their specific jobs. They also all took time to ask us what sorts of things we were interested in. They told us the ways in which our interests can be related to careers in the technology industry- showing us that there are so many more aspects to a website than coding!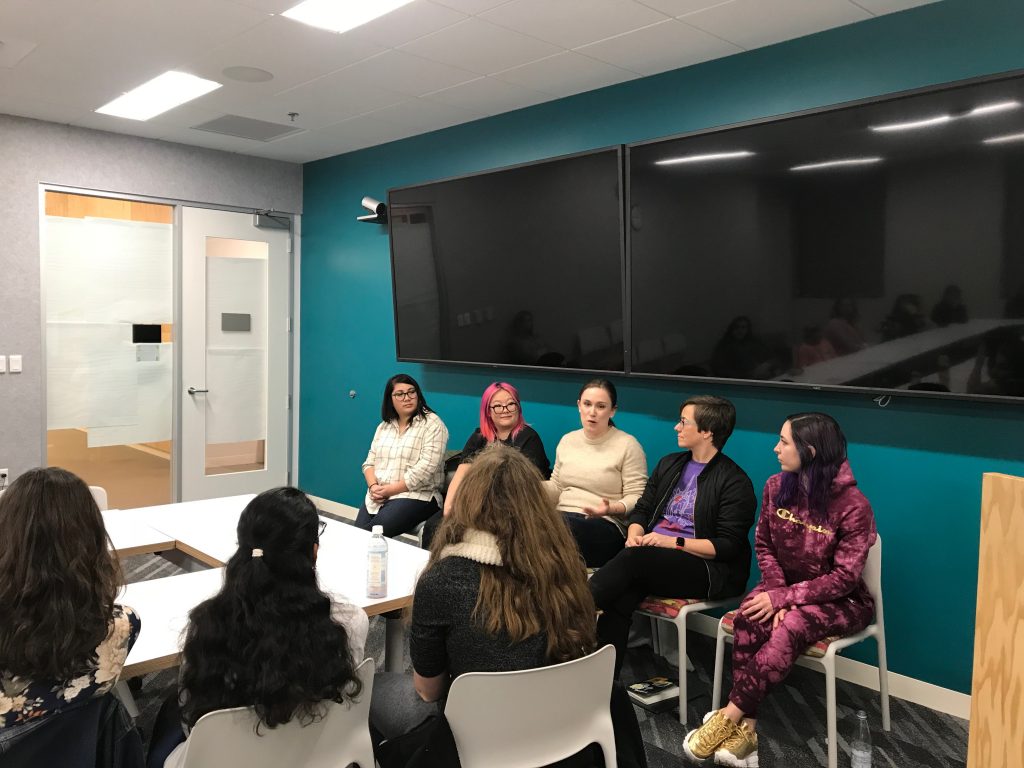 After this great speaker presentation, it was time to go home. Overall, it was an amazing experience and there were lots of memories made!
West Valley Junior High would like to thank Facebook and IGNITE Worldwide for providing this opportunity. Thank you for letting us students take a deeper look into the functioning of the world's largest social media platform and how girls can overcome any stereotypes and inhibitions and pursue their dreams!
After attending this event:
What the students enjoyed most:
"I LOVED getting a tour of the building! I saw a lot more women than I thought I would, which inspired me."
- 8th grade
"I enjoyed the Panel at the end. It inspired me to follow my dreams."
- 8th grade
"I enjoyed talking to people that worked there. They gave me more ideas for what I could do in STEM."
- 7th grade
"I really liked getting a tour and I also really liked the sorting activities we did at the beginning."
- 8th grade
"I enjoyed the tour and the panel. The panel inspired me to consider all options of the STEM fields."
- 8th grade
"The stories of how people got to work at Facebook. It was interesting how they made their passions be a part of their jobs."
- 7th grade
"I liked getting a tour of the building. How many women I saw there inspired me."

- 8th grade
"I really loved the views at Facebook, not only do I want to work there but I want to live in Seattle now."
- 7th grade
"I enjoyed seeing all of the different people that I met, and seeing all of the opportunities."
- 7th grade
"I enjoyed the freedom, the creativity (artwork, room names, faceaversaries, etc). It inspired me to take in the fact that I am a woman and no one should tell me my faults."
- 8th grade