Friday, May 17, 2019 | Hazen HS, Talley HS, The Center School, and Franklin HS at GLITTER STEM Conference | Seattle Central Community College
On May 17th, a group of girls from four schools around the Puget Sound area visited Seattle Central Community College for the annual GLITTER Conference! Everyone was welcomed outside the campus with snacks and drinks by Lisa Sandoval, STEM-B Director at Seattle Central.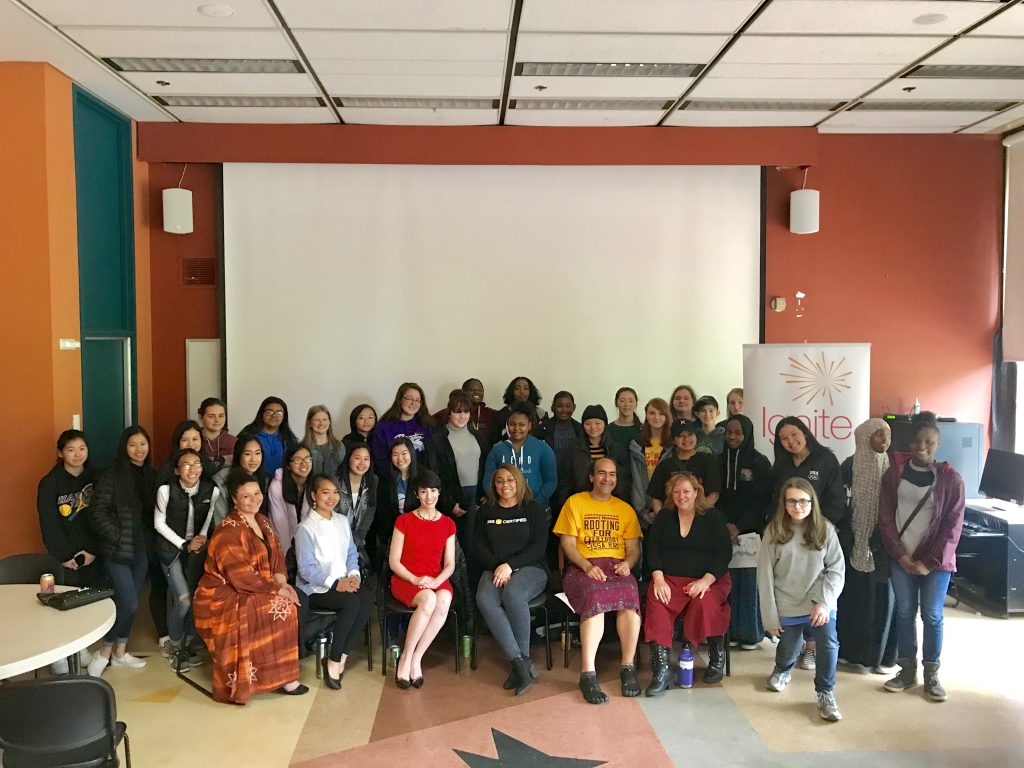 The group headed inside and got right into the conference workshop sessions. There were three hands-on workshops to pick from: robotics, web design, and mobile app development. Each workshop was led by an amazing instructor from the college. In each workshop, the students got to practice their coding skills and see a live result!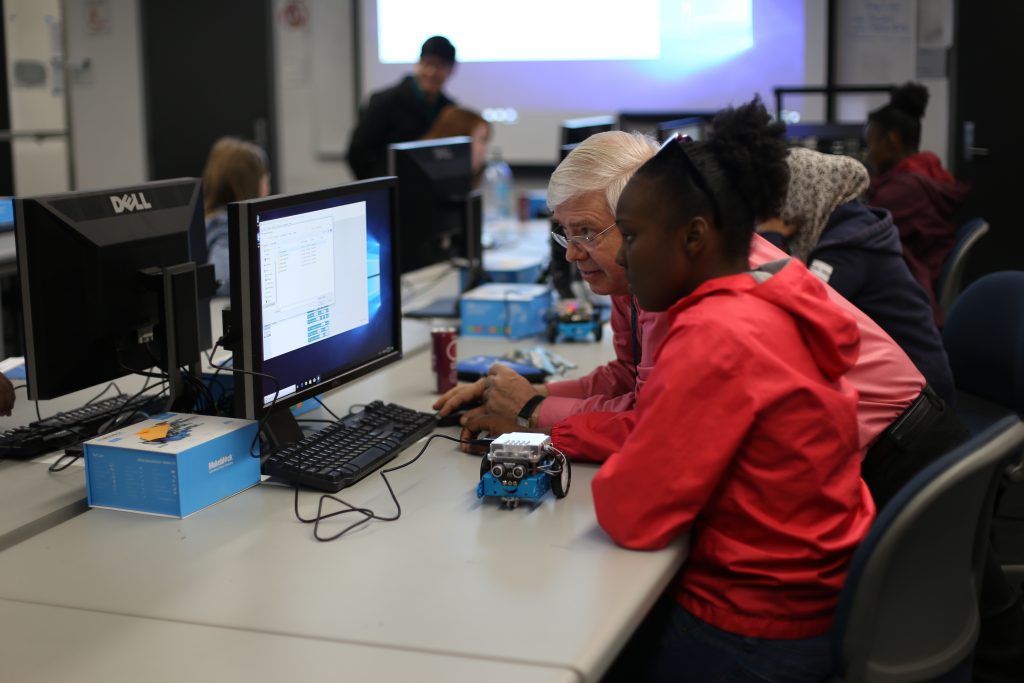 After participating in the workshops, everyone convened in a large room on the ground floor for lunch and the Panel presentation. Before this, the girls heard a brief intro to the Year Up program from Joana Borges (Recruitment Coordinator) and the opportunities available to graduating seniors!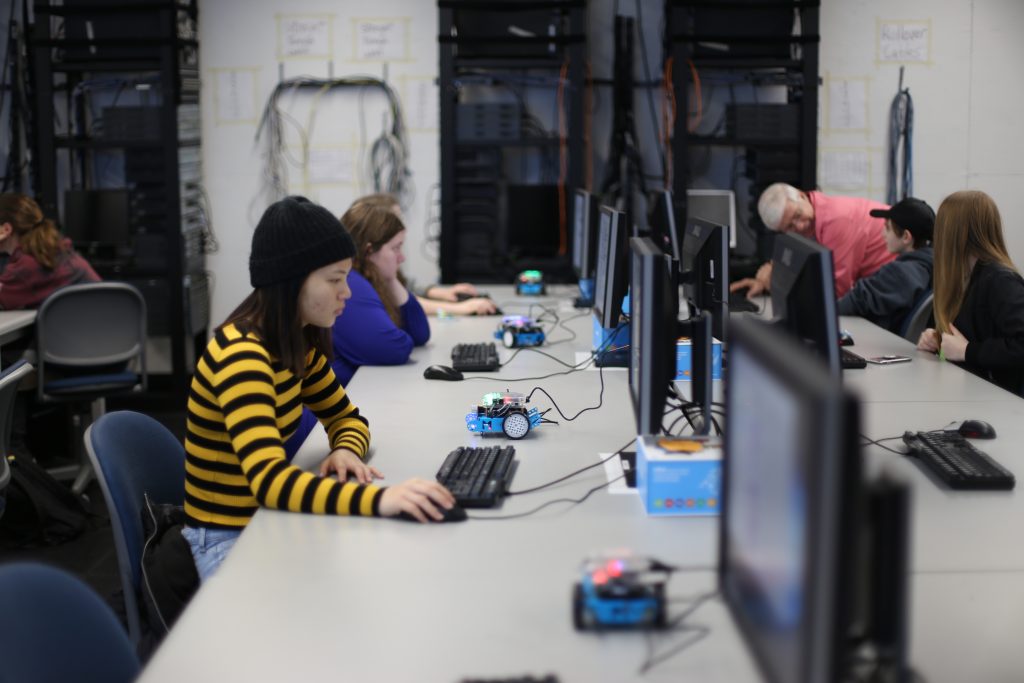 We were lucky to have an amazing group of speakers from all different areas of STEM: Marta Smith (Amazon), Ruth Prudence (Seattle Central), Charmaine Manganello (Brooks Running/Year Up), Chloe Houser (KIRO 7), Kristal Conner (Amazon), and Morgan Scandrick (Year Up). Each speaker started by sharing a little about themselves, their journey to their current career, and what they do at their job. The girls enjoyed pizza while listening to their stories and experiences!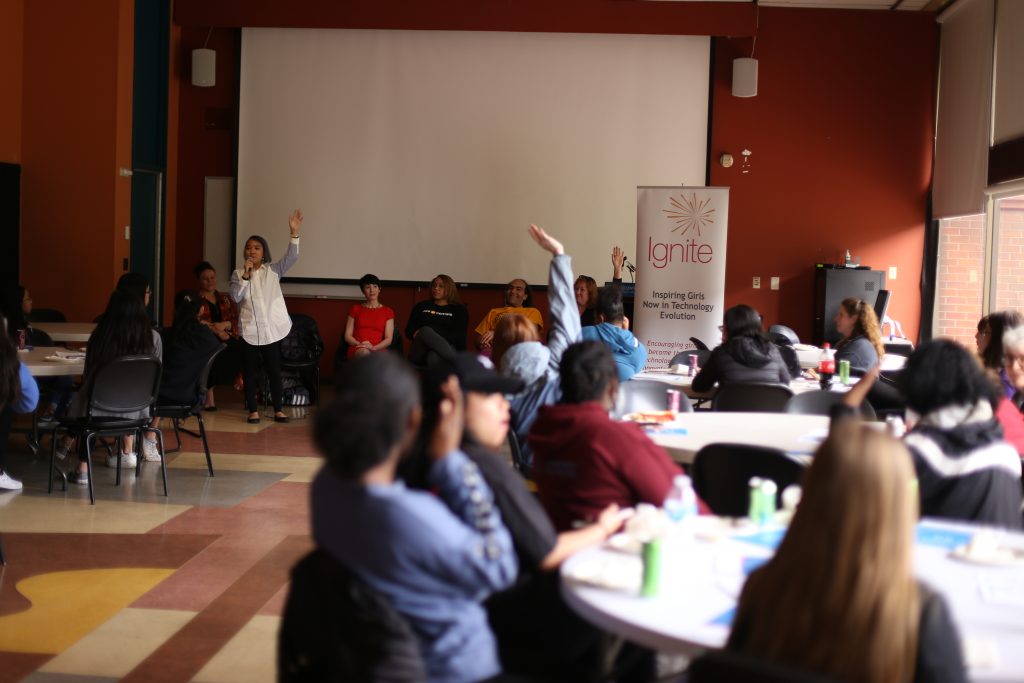 After this, girls got to ask questions. Speakers gave great advice about the variety of roles available in STEM, how to find what your passionate about, and how to get your foot in the door.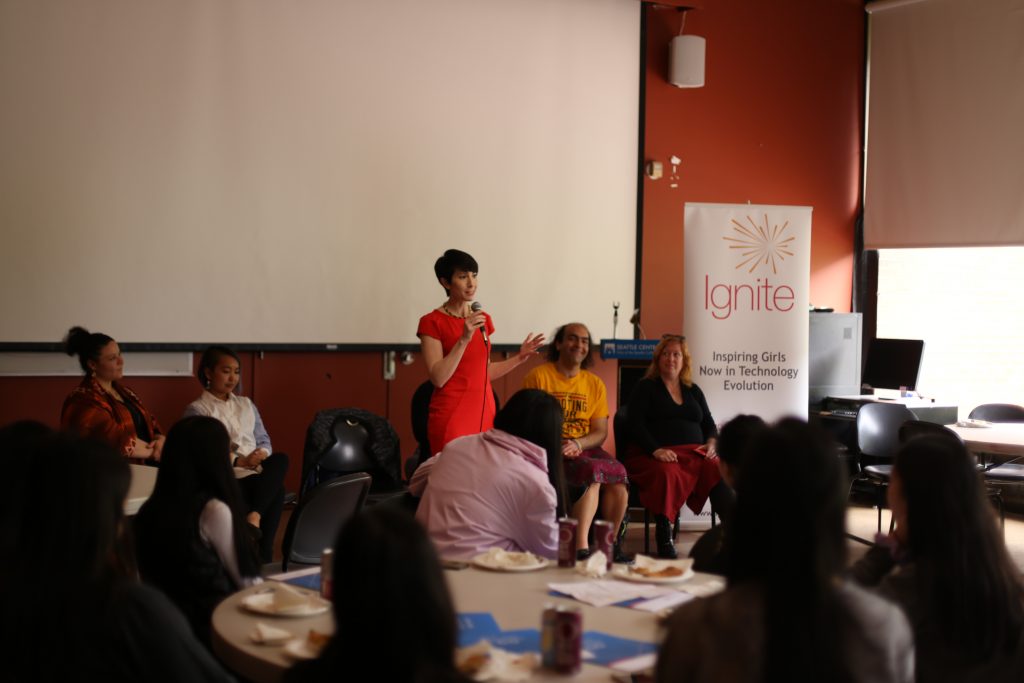 Thank you to the volunteers at Seattle Central and panelists for inspiring our female students to pursue STEM!
After attending this event:
Here's what the students enjoyed most:
"The Panel. It was very interesting and opened my eyes up to my choices of careers and the opportunities that there are."
- 9th grade
"I enjoyed the robotics activity and being able to code it to do different things."
- 10th grade
"Listening to the experiences of all the panel members."
- 11th grade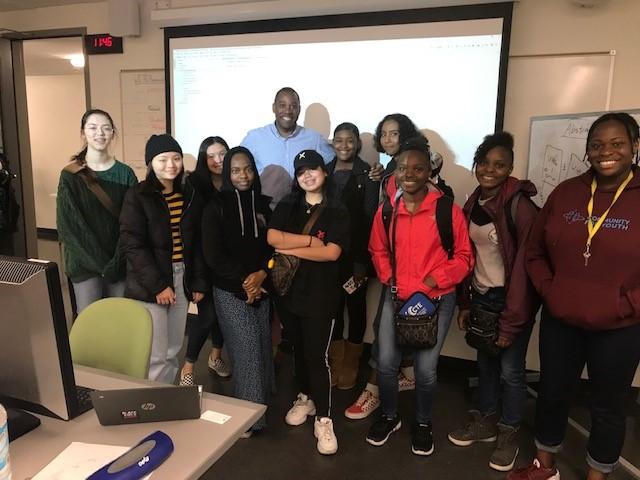 "I really liked the web design/html workshop!"
- 12th grade
"I liked the robotics workshop. It showed me that coding isn't hard."
- 9th grade
"Hearing the different stories helped me understand and learn my options with STEM."
- 12th grade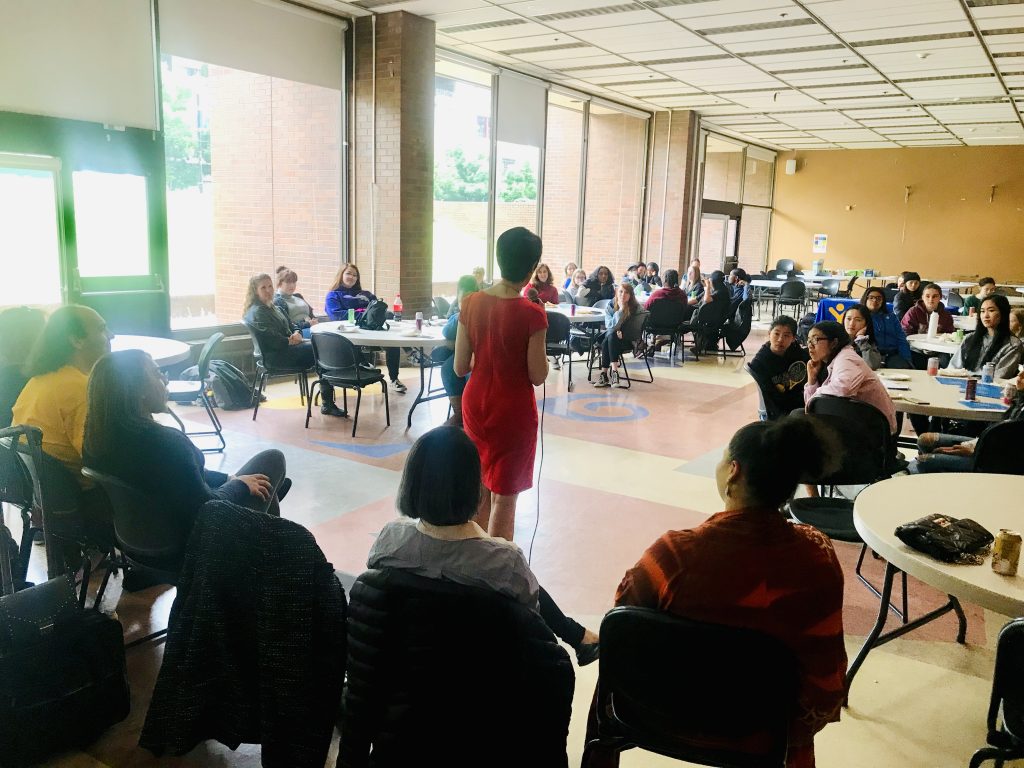 "The robots that I learned to control, I've done a little coding but commanding something that can move is really awesome."
- 9th grade
"I enjoyed the Panel, it reminded me that there are also creative careers in STEM."
- 10th grade
"The robotics workshop was engaging and fun while educating us on opportunities."
- 10th grade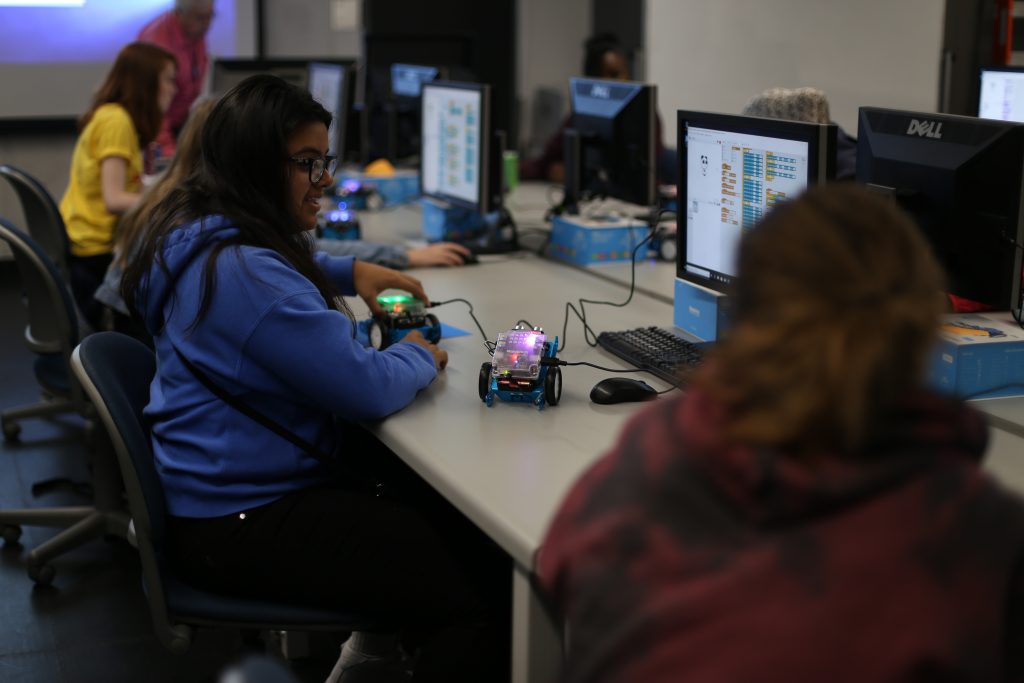 "The workshop inspired me to branch out into fields I never considered before."
- 11th grade
"I really enjoyed the coding/robotics, it made me more interested in robotics."
- 11th grade