Friday, June 7, 2019 | Denny International Middle School at Microsoft, Legion of Bots Robotics Workshop | by Anastasia S.
On June 7, 2019 Microsoft welcomed 33 girls/non-binary individuals from Denny International Middle School. These girls had expressed interest in a future career in a STEM field and were very excited to learn about coding and how that would support them in their pursuit of a career. When they walked in the door, the girls were greeted by a team of all women including two high school students from Legion of Bot. The students paired up and got set up with their own Microsoft Surface tablets.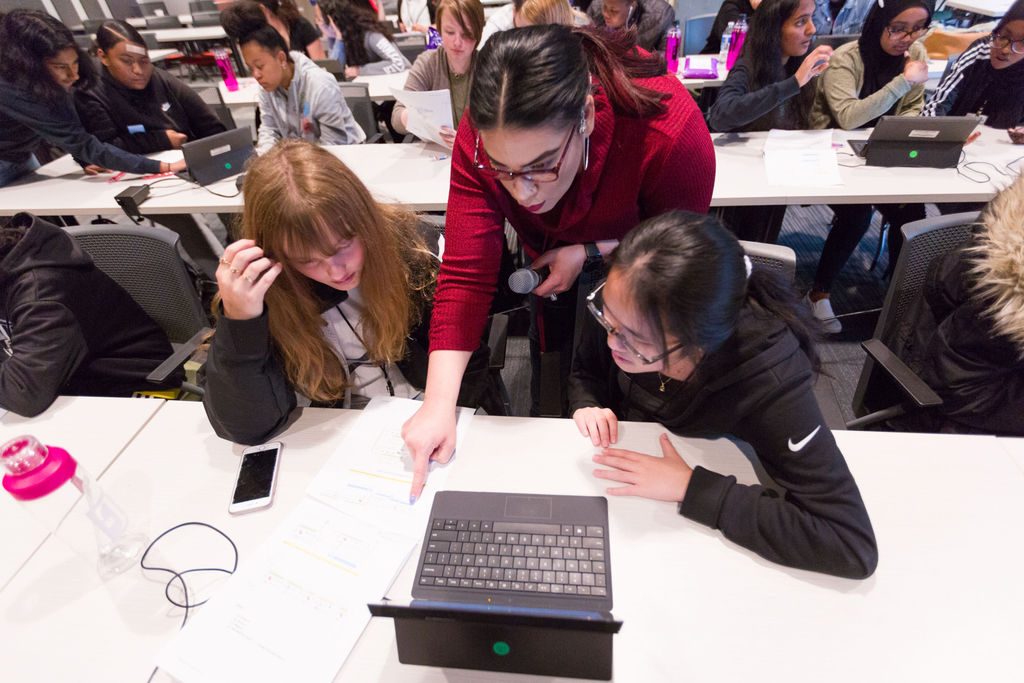 The morning began with an introduction by Nitya and Sai, of Legion of Bot, to orient the Denny students toward robotics and how robotics and coding may serve them. The high school mentors also shared their own experiences to provide insight to the Denny students about how accessible coding and robotics could be. The girls were challenged to code a robot using a program on their tablets.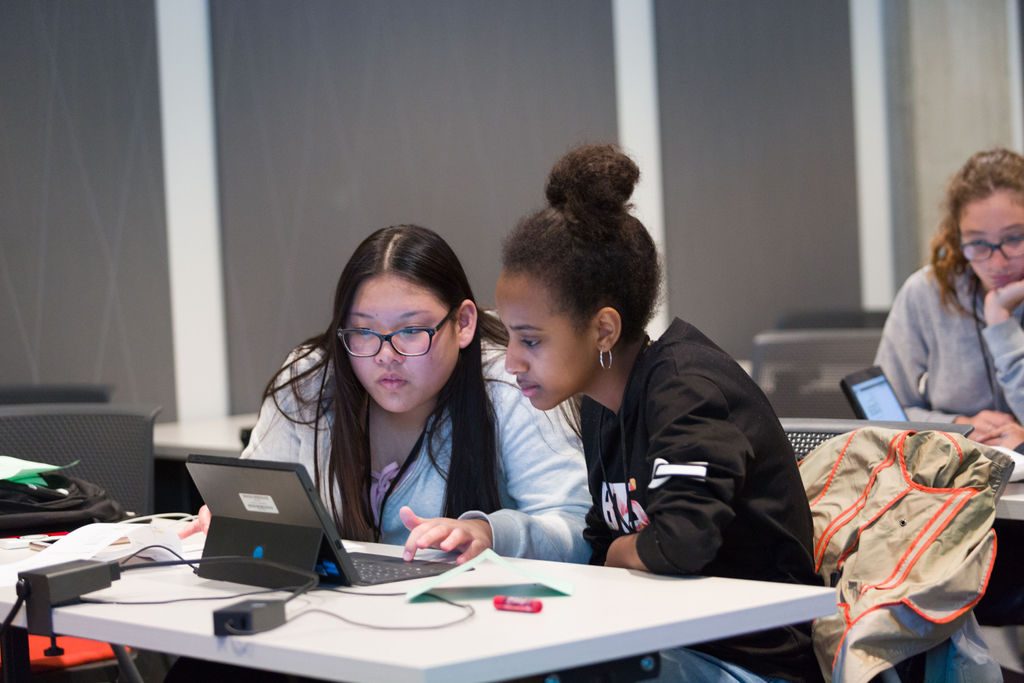 Microsoft volunteers circulated giving support with coding, and also sugary treats to energize them through the morning. Many girls eagerly jumped in and as soon they could and before long everyone was engaged with their partner. When a problem arose, many girls would ask one another for help trouble shooting much like a real coding team would!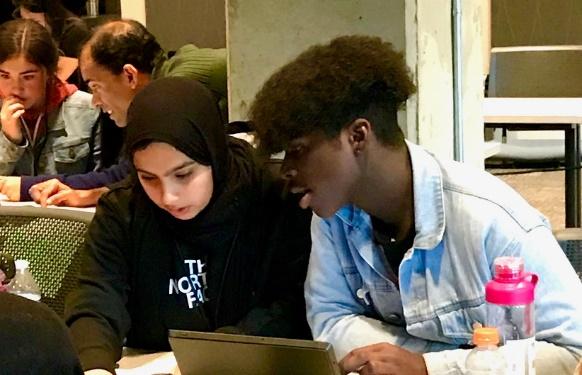 When the morning workshop wrapped up, the first team to complete the robot code got to input their code to a robot to see their coding in action! At this moment, many of the Denny students had a light bulb turn on in their heads connecting the coding to something real and not just on a computer screen.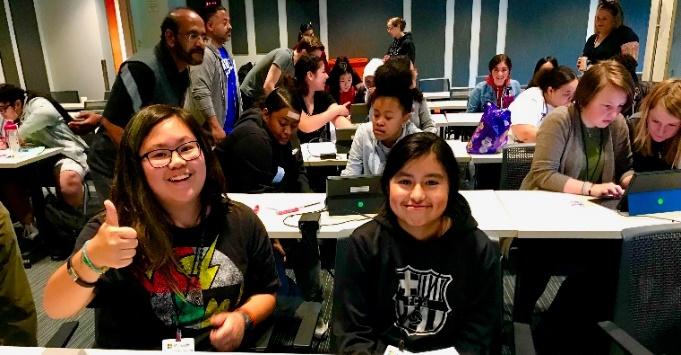 After the morning workshop concluded, the girls were treated to a pizza lunch! While students ate lunch, a panel of a diverse assemblage of women from Microsoft shared their journeys about that brought them to work at Microsoft. Many women shared stories that resonated with our students and provided proof that a career in STEM is possible regardless of where they begin their journeys.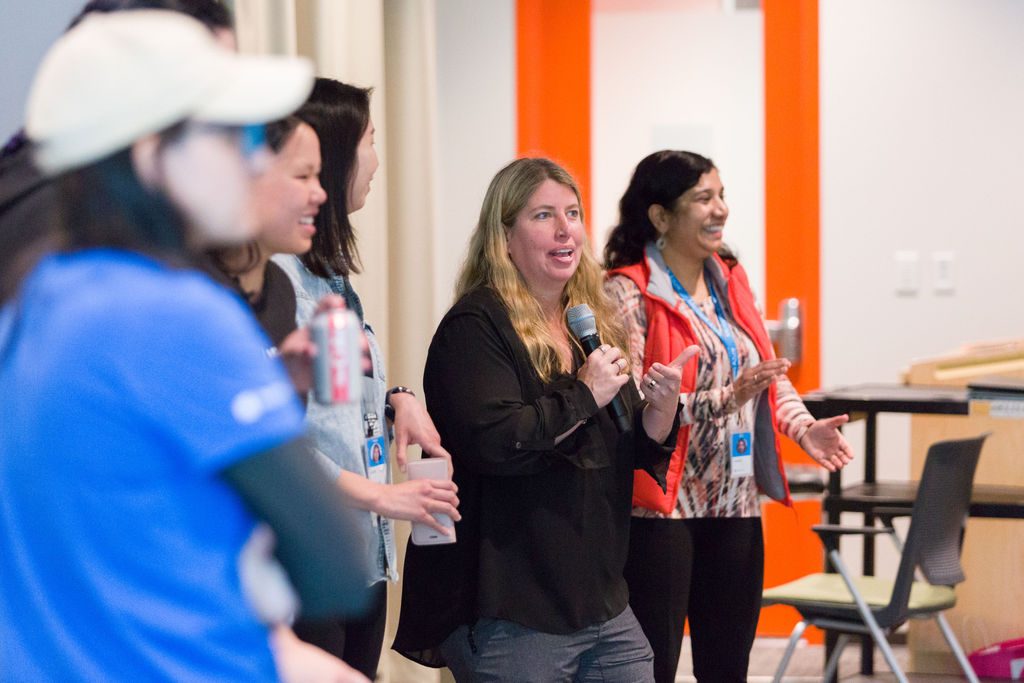 Thank you to Microsoft and Legion of Bots for providing this wonderful experience for students from Denny International Middle School!
After attending this event:
Here's what the students enjoyed most:
"Working on an actual coding project was able to give me a new point of view on coding."
- 8th grade
"I really enjoyed the panel portion, I got to know so many inspiring women and their stories."
- 8th grade
"I really enjoyed the coding activity and it inspired me to be a bit more in the STEM Field."
- 8th grade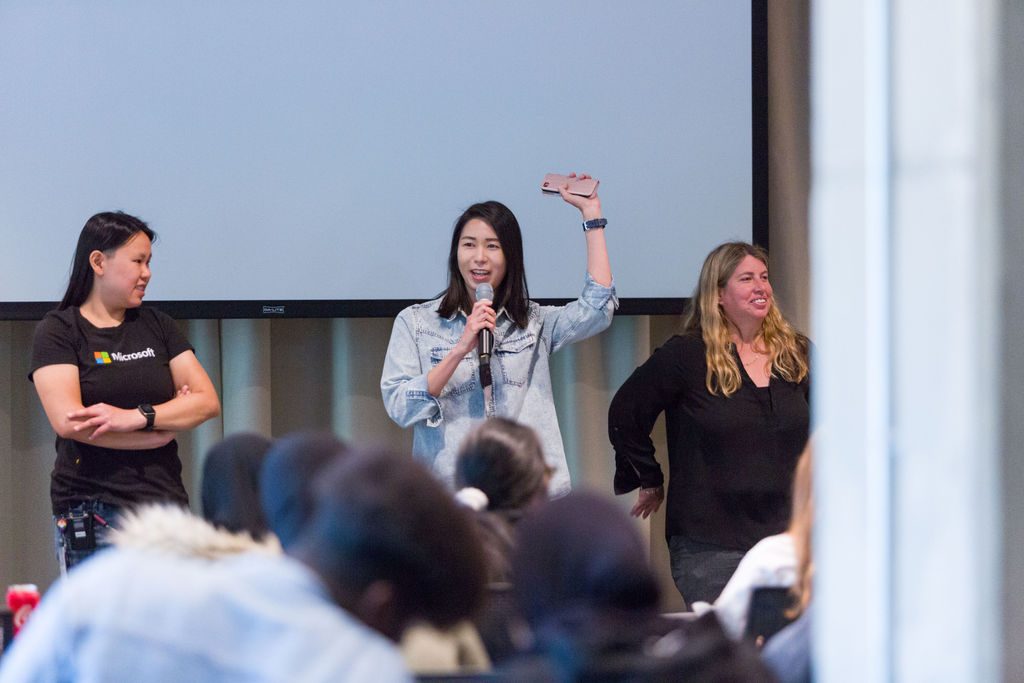 "Actually understanding the coding and putting it together with a partner."
- 8th grade
"The realness of it, the ability to be open for the women on the panel to share their stories and explain how they got into the STEM Field."
- 8th grade
"I really liked the coding, it was fun. I also enjoyed the Panel."
- 8th grade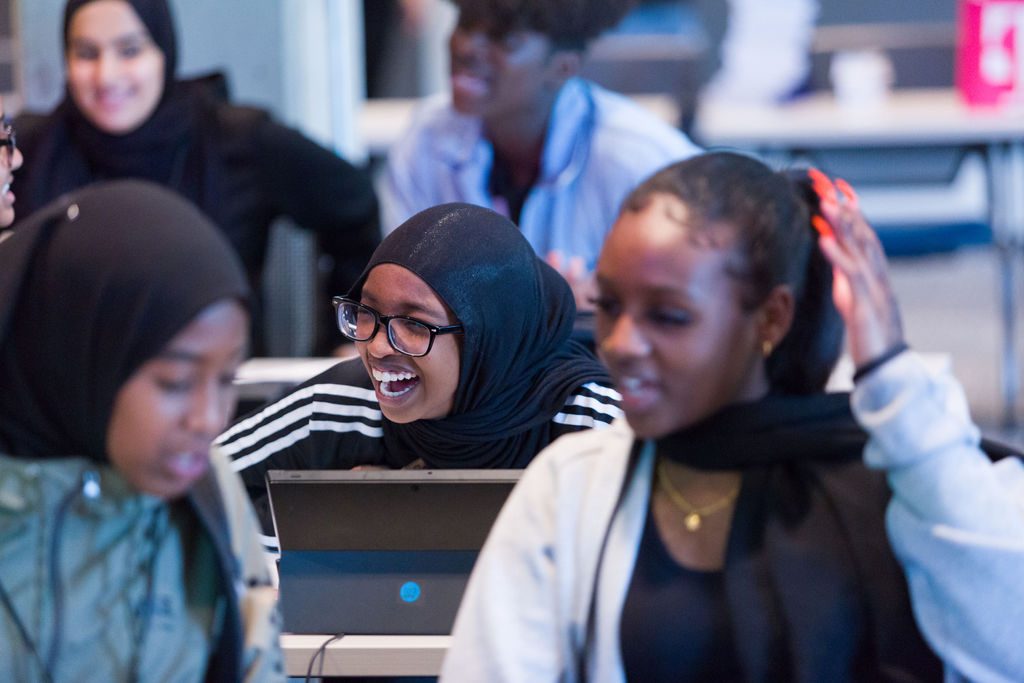 "Getting to code a robot and it inspired me because of teamwork."
- 8th grade
"I enjoyed learning how to code."
- 8th grade
"Coding and the work we put into it. The panel and everyone's stories."
- 8th grade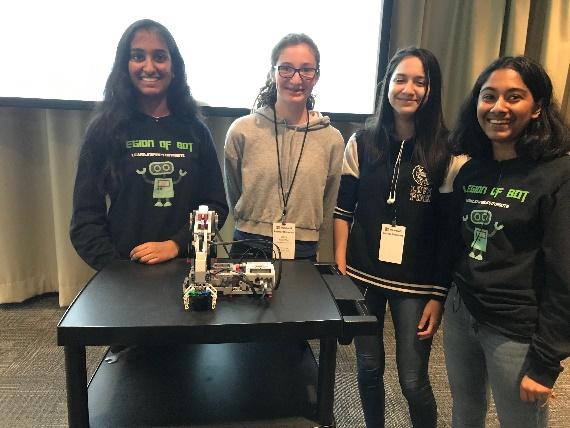 "To hear the women's experiences and how they got there."
- 8th grade
"Working with my partner to code a robot."
- 8th grade
"What I enjoyed most is the coding and what the coding does to the robot."
- 8th grade