February 6, 2020 | by Juliana Williams

On February 6, 2020, about 80 4th and 5th grade girls visited Microsoft's campus in Redmond for a coding workshop!
A representative from the program, Kristi Yankacy, greeted us upon arrival and welcomed our group to the space. When our bus arrived on the Microsoft campus, all the kids were very excited to see what the company was like, and we were impressed by the beautiful building and amenities provided.
Once we checked in and got nametags, the girls got settled at tables in a banquet room set-up with computers for every student. The focus of the activity was using a teaching tool for programming, called Small Basic. The task was for kids to program their turtle through a maze. The volunteers at Microsoft were super helpful, especially having 1 on 1 support for all of the kids. The volunteer who led the session was very knowledgeable and enthusiastic!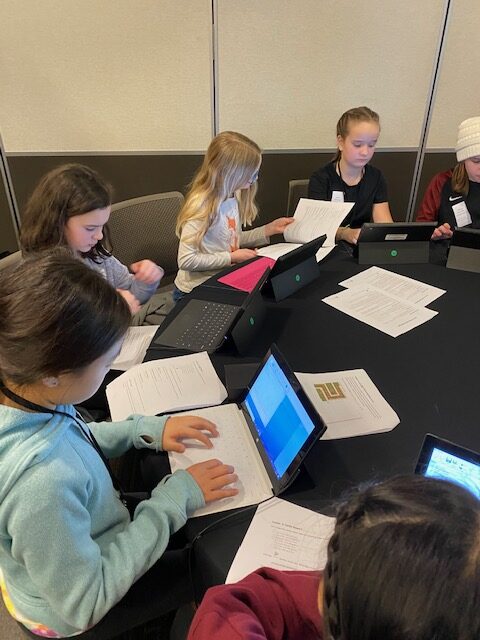 After the activity, we got ready for the IGNITE panel. The panelists included a number of women who worked at Microsoft, with a range of ages and roles at the company. The best advice they gave to the kids was to keep learning and pursue your interests. It was also really interesting for the kids to hear what daily life of a Microsoft employee was. The girls learned about how a career at Microsoft can provide flexibility during your work day, and diversity of what types of things you get to work on.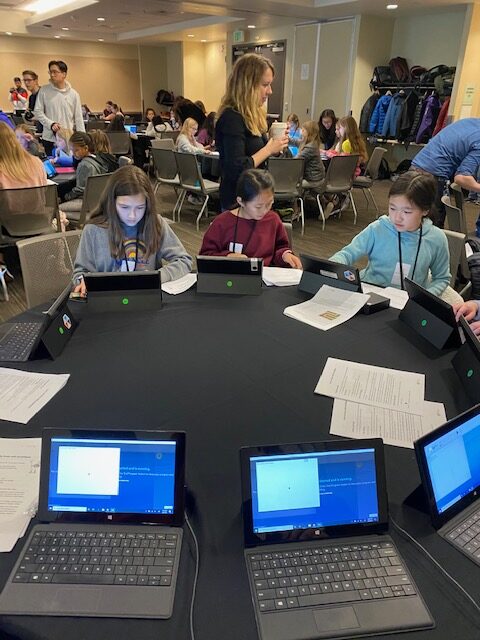 The trip was special because our girls felt comfortable asking questions of women who are successful in the field. They also got to try out a new skill with the programming tool, and I know many were inspired to learn more! Thank you to Microsoft
and to IGNITE for putting together such a wonderful experience for our kids.