By Shawnte Garrett, Truman High School College and Career Specialist, and Renee Novak, Decatur College and Career Specialist 
On March 5, 2020, Decatur and Truman High from Federal Way School District went to Rubica in Kirkland! Once parked, the group was promptly met by two Rubica volunteers who made us feel very welcomed.
The Rubica team introduced the students into their space, and the girls were wowed by the big computer screens and the snacks they provided us. Raven Robertson, a Software Development Engineer, took the group into the room where she works. She shared with the girls that she has always challenged herself to learn new things. She then started to show the group her screen and how she found 18 million cyber hacks a few hours before we arrived!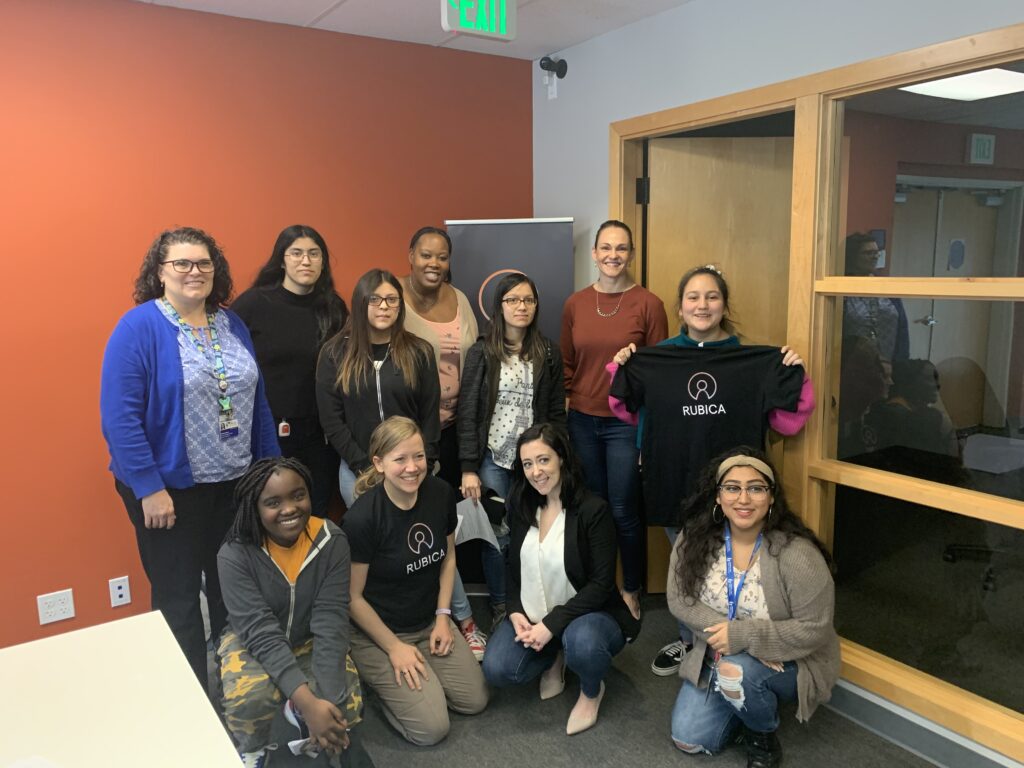 As she was showing us the internet traffic, Riley E., the Chief Technology Hacker, explained about being a 'good hacker' and the importance of protecting yourself online. He shared how companies can track your data and then sell it. In the past 10 years, data selling has become a very profitable industry. He talked about how being a 'good' hacker has helped major companies TikTok and WhatsApp change how they collect data. One piece of advice he shared with the group is to consider the question, "Would I be upset if this information was public?" before posting anything online and while using the internet.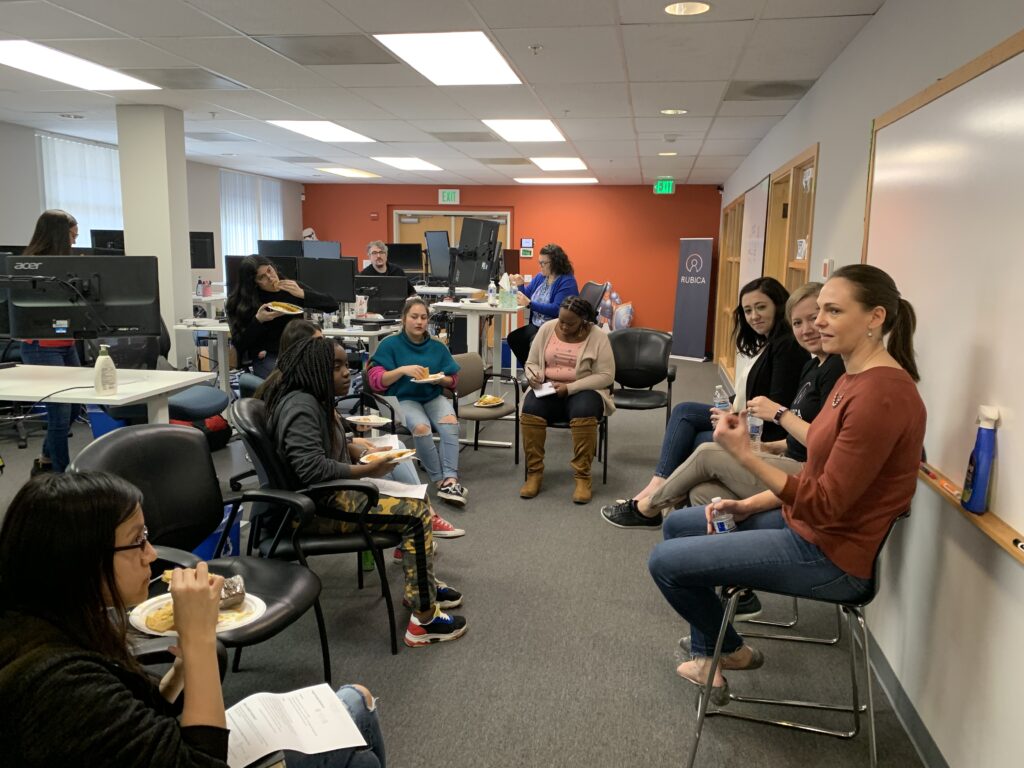 CEO & Founder of Rubica, Frances Dewing, shared that the company has another office in San Francisco! She told the group that in 2014, 11 percent of the tech industry workforce was women. As of 2018, there are now 20 percent! She encouraged the girls to explore their opportunities in technology to continue bringing more women into these fields.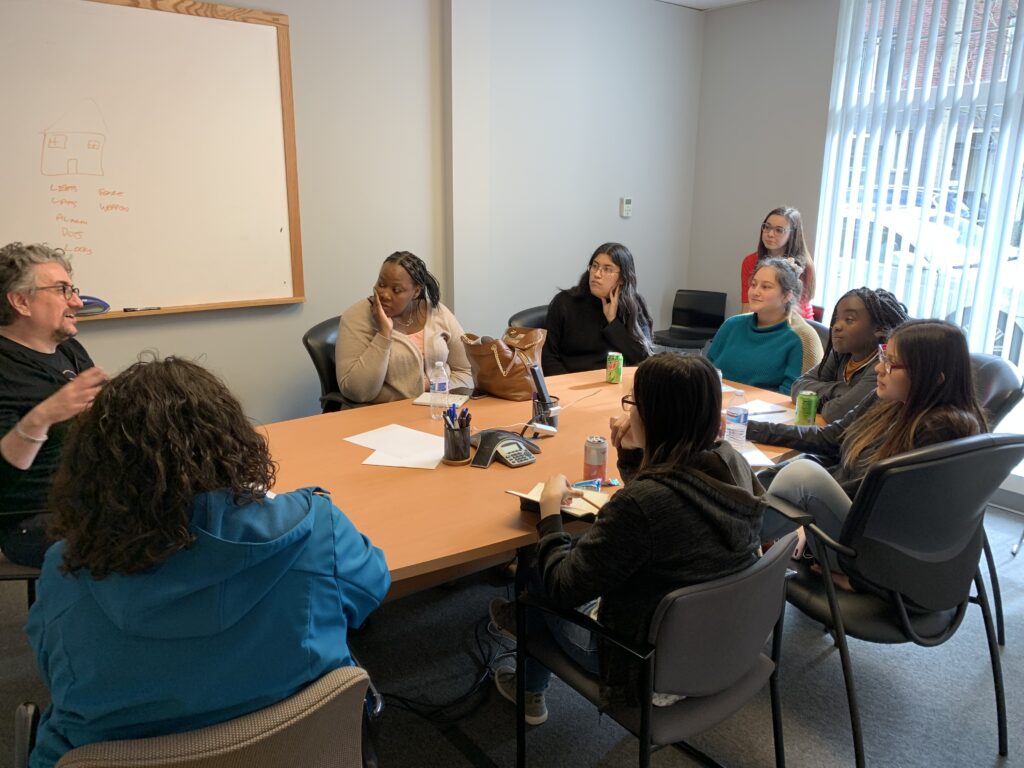 Emily Carrion, the CMO (Chief Marketing Officer) at Rubica, spoke next and told the girls how she enjoyed taking up challenges that help serve the community. The group was able to decode a secret message in an email, enjoyed a taco bar lunch, and got to speak with the many amazing professionals from diverse backgrounds. 
We had an amazing time at Rubica and thank them for creating such a welcoming learning environment for our students. 
After attending this event:
Here's what the students thought of the event:
"I love how they said to never give up." – 11th grade

"What inspired me was learning how hacking works. And what made me feel better is the career talk." – 12th grade

"Being able to ask as many questions as I could. I was inspired by the community and friendly environment. Keep evolving and keep growing!" – 10th grade

"I enjoyed learning facts on hackers, how to monitor yourself and security settings." -12th grade