On December 2nd, IGNITE Worldwide welcomed students from 9 different high schools for a virtual panel and Q&A discussion featuring Women in Life-Saving Tech!
Asmita Singla, a graduate student in Computer Science at the University of Washington, hosted a smooth session and Katelyn Licthe, Product Engineer at Corteva Agriscience, facilitated the inspiring panel and began with an introduction to IGNITE and women in STEM.
Students took a poll so that the panel could learn more about the students' interests. 70% of participants said they love to solve problems, 54% love to create art, 56% love to invent new things, 94% love to help people and 60% said they love to organize things. The students learned that STEM can be right for you in any of these areas!
Then students met the panelists: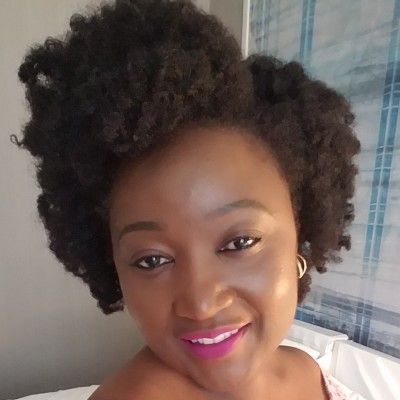 Sandra Newman, Novavax
Sandra grew up in Ghana and always had aspirations to be a medical doctor. Sandra attended a science clinic for girls which grounded her into her passion for science. She moved to the United States and majored in Biology and then Biotechnology! Today, Sandra is employed by a major Biotech company, she is currently working on a COVID vaccine. She was also heavily involved in research for the Ebola vaccine too. Sandra gives back by teaching biotech part-time and also loves baking and decorating. Hats off to Sandra!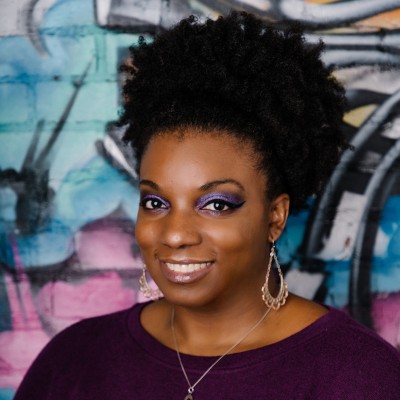 Stephanie Vaughn, Intern, Developer Relations at Planet
Stephanie was an artsy kid at high school. She loved to read and write and envisioned herself as a top-notch journalist one day. This motivated Stephanie to major in Communications at college. After graduating from college, Stephanie found that the landscape for communications related roles had undergone digital transformation, this made it difficult to find work with skills out of college. Stephanie found herself moving into technology a few years ago. She completed a coding boot camp called Grand Circus, specifically in website (frontend) development. This led Stephanie to her current internship at Planet today! She loves her role as it aligns with her core values around democratizing information. Stephanie is involved in a project to capture satellite images of the planet and make it available to the world. This life-saving work has supported disaster relief services around the world. How cool is that!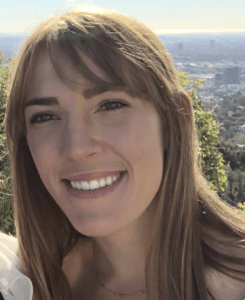 Elle Andrews, Associate Scientist at Amgen
Elle was raised by a single mother, who taught her that working hard in school would reveal opportunities to which she would otherwise not have access. Elle embraced this advice but did not really know what she wanted to do until she got to high school. It was here that she became fascinated with biology and had her "aha!" moment for the sciences. In college, Elle followed her interests in biology and so ended up through trying different things, ended up falling in love with cancer research. She drew a mental picture for her average day "I wear a white lab coat and goggles, and hurry around the lab running experiments". Elle loves her job because she knows that her work makes a difference, helping is a big motivator for her!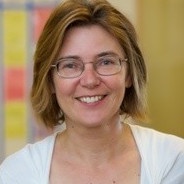 Bernadette Minton, Senior Director, Data Science Solutions at MCG Health
Bernadette is responsible for the artificial intelligence (AI) team at MCG Health. She was very aware in middle/high school that she was destined to make a difference in the world. She also loved to create new things and solve puzzles as a child. Bernadette tried a computer class in high school, enjoyed it, even still she pursued Physics at college because she thought it was interesting. Bernadette found Physics to be very hard and so she veered towards Computer Science (CS). She recalled how much she had enjoyed it before. She completed her Bachelors of Science in CS and then pursued a Masters degree. She found Masters CS harder than her bachelors. She realized that her challenge was that she did not know how to study. So, she asked her peers for help and was successful. Today Bernadette works with really smart people and recognizes the immense importance of a diverse team, especially if we want to be innovative.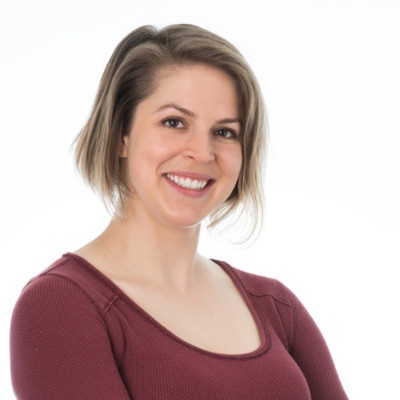 Laura Piersall, Software Engineer at Caption Health
Laura was an avid Trumpet player and aspired to be a chef one day! She never considered herself as being technical, in fact, she studied languages at college, specifically French. Laura has had many jobs. She's worked as a teacher, cook, executive assistant to name just a few. It was during her role as an executive assistant that she became very curious about coding. This led Laura to take free classes online and she fell in love with it! Laura has always loved doing puzzles and languages, she once made an iPad game for her cats, just for fun! It was not until her late 20's that she decided that programming was the path she wanted to pursue and she was fortunate to land an internship at a games company. Looking back Laura wishes she had tried programming in middle school. She now works for a startup in Seattle where they do body scan processing and saves people's lives. She loves her job!
Students asked a range of questions to prepare them for a future in STEM:
What career clusters and fields are included in STEM?
Everything from building to managing people, scientific research, and developing software to help people. Ask yourself what is your favorite application, game, or website, know that if you enjoy them, and if you pursue technology you can have the opportunity to create similar applications, websites, and games. In addition, there is absolutely a path for the Arts too and referred to as STEAM.
How do you recommend picking a major at college since it is costly?
It takes introspection. Take a moment to think about what people come to you for help with. Pause and have a think about what comes naturally to you. Things that come easy are a good place to start when thinking about what major to pick at college. Also remember that what you major in is not the end all be all, try something that stretches you! If it gets too hard, one can always scale back. Try, try, try different classes to figure out your major. The more one explores different areas in high school the better idea you get of what you like/don't like. Also, talk to other adults to understand what their job is otherwise we make assumptions about what a job is based on what the media tells us! E.g. programming code is not just about sitting in a dark room at a computer 24/7. It involves a lot of brainstorming with your friends on a whiteboard and then working with your friends to build it!
How did you find support or a community when you were starting out in the STEM field?
Job shadowing is a good way. Sandra found her mentors by asking someone who is in the field that you feel interested in. You can also find support in a class by asking for help from students and professors.
How do you figure out which company to work for?
It is based on your current values. Ask yourself, what is important to me at this moment – money, location, environment, type of projects, travel, etc. Trying different things is a way to figure out what you don't like. Talk to friends of your parents and young graduates. Ask about the experience so you can understand what the company is like. Do your research using a basic web search. You can find out what the top companies to work for are, for example. The companies with the same values as you are most likely where you will land and be a mutual fit.
What can we do now in High school and after to stay connected to STEM?
If interested in high school, see if your school has any classes or clubs. Also, google free online classes. A lot of these classes have a community which is a great way to build a network. Panelists offered examples of other resources such as Computer Science Cycles (University of Waterloo), Girls Who Code, and Women Who Code.
What is the favorite part of your job?
Panelists had a variety of different favorite parts. One panelist loves solving hard problems with a group of people, being able to participate in creative problem-solving. Another loves reading documentation and data, even though it is high volume, it's great if you love reading! Another loves the aspect of practical design problem-solving. Another has a lot of fun playing around with the software that we develop. We get to geek out on the subject matter that we are passionate about e.g space, medicine, chemistry, biology, and we get paid for it!
Panelists then offered one last piece of advice in our Lightning Round!
Laura – Just try it out for yourself, don't believe everything you see on TV.
Stephanie – Don't sell yourself short.
Dee Newman – Ok to be me. Find the right environment for me.
Elle – I do not need to be perfect.
Bernadette – See things through even if it's hard, don't be afraid.
Katelyn – Don't be afraid of failure.
Thank you to all our inspiring Panelists, our Facilitator and Tech Host, and Blogger, Khyati Vyas!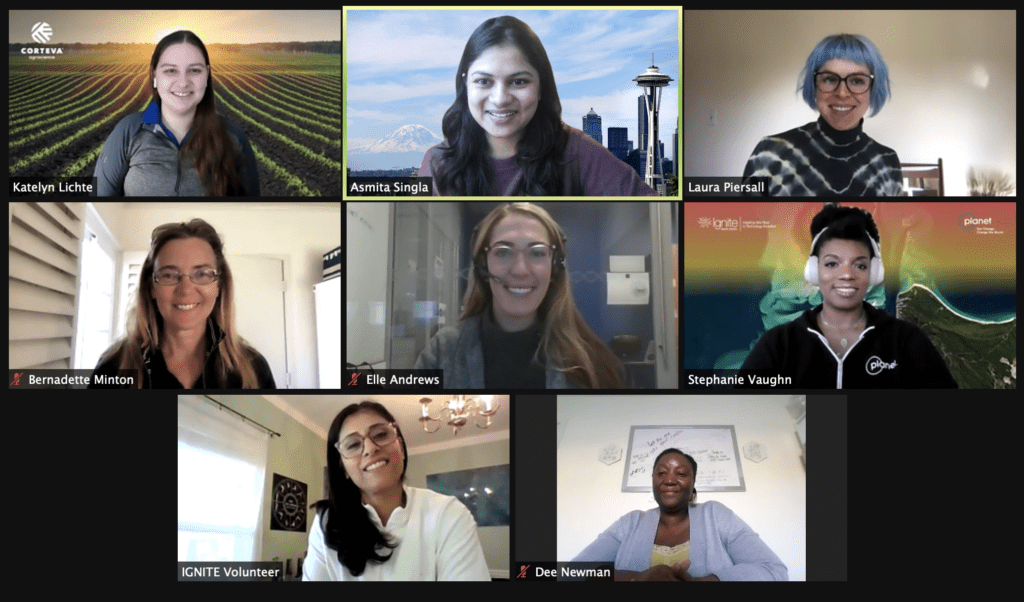 After attending this event:
Here's what the students thought of the event:
I was inspired by all the different backgrounds of women in STEM. I was also inspired by the stories of not knowing what they wanted to do and falling in love with STEM. – 8th grade

Today's event inspired me to look at a wider range of career opportunities. Personally, I've only ever considered being a doctor or a nurse, but I find it really interesting that there are other stem fields that work in healthcare. – 9th grade

It brought more of a bigger picture of how my future career choice may impact my life. As well as the different courses I can partake in now to boost my interests. – 9th grade

It made me think that the career I choose should be according to me (my talents, interests, strengths.) – 10th grade

This event inspired me because my little sister is sick and learning medicines can help her and I am a woman which makes me feel better about it. Also just knowing that I am not the only girl who doesn't know what they want to do when they are older. – 7th grade

This event inspired me to get into more clubs or groups related to STEM. I cannot get a job yet but I still feel like I want to learn more and be apart of more groups involved in this. – 7th grade

Liked to quote from Dee about thinking about what others come to you for help with to help you choose a career path. – 8th grade

I was skeptical about what I wanted to major in the future and what I wanted to prepare for because I didn't know many career options in the stem field, so after listening to the panelists' careers I feel more confident in finding a study in stem. – 8th grade

It inspired me to try something new. Try different things even if you think you don't like it right now, it may change your perspective about it. – 8th grade

This showed me that there are a lot of women wanting to help young girls get into stem. – 8th grade

I am inspired to learn about different ways I can pursue STEM choices I like. And how to get a job helping and doing what I love. Thank you for telling us about how I can be a woman in STEM. I never would have imagined having a career in STEM, and now I would love to become a scientist. – 8th grade

This event helped showed me how there are many options in the stem program and how you have to find the right one for your strengths. The event also helped me realize how you have to find what interests you the most, not just the one that you feel comfortable with. – 8th grade

I came to this meeting today to get to know more about IGNITE. I've done multiple stem related clubs and classes and I LOVE it, I thought I could just go to clubs and programs but now I'm considering actually getting a stem related job 🙂 – 12th grade

It inspired me to face my fear of confrontation and to explore things that I might have never thought about before as a career and to be open to opportunities that present themselves. – 9th grade

Today's event inspired me to be more confident in myself and that I could do anything. Also, I learned that if you put your mind to it, you could do it. – 9th grade

The event today made me more interested in pursuing a STEM career. I would say that hearing from the experiences of the panelists has made me more confident in my ability to pursue STEM. – 11th grade

This event let me know that it's very important for more women to enter the STEM field, regardless of how daunting it is. I also know that as I go into college, I won't be trapped in my major as there are so many opportunities and careers in STEM. – 12th grade

I was inspired by the stories that the panelists shared at the event. It was encouraging to know that other people also go through the same obstacles as me and it is okay to not get the hang of it on the first go. – 12th grade

I'm inspired knowing that I don't have to know exactly what I want to do right now. The panelists also seem excited about their jobs, not like they dread going to work every day. It's inspiring knowing the different options there are in STEM fields. – 11th grade

This is I believe my second STEM meeting and I am definitely showing more interest in it and I think it's a very beneficial program that could impact my life for the better. – 9th grade

Thank you for sharing and enlightening us on your experiences and telling us that it is okay to take your time when exploring and figuring out things that you might have never thought about. – 9th grade

All your stories are amazing and very inspiring. We girls are so lucky to have come to the meeting and hear all you had to say because your words can really change our minds! – 12th grade

You are so amazing and inspiring. Thank you for sharing your stories and telling us there are so many options. I am going to try new things for sure! – 9th grade

Thank you for being an inspiration for people like me who've been afraid of going into stem because they don't yet have an idea of what careers can be involved with stem. It's also encouraging to know women are needed in stem careers. – 8th grade

I really enjoyed learning from a bunch of women and their life stories through STEM. It made me feel more interested in trying new activities and subjects to be and do what I want. – 7th grade