On March 30th, IGNITE Worldwide welcomed girls and non-binary students to a virtual panel and Q&A discussion with six women STEM professionals at Disney!
Shaili Guru and Nasia Haque were the IGNITE Tech Hosts and Allison Lekas, Process Architect of IT Service Management at The Walt Disney Company, facilitated the panel and began with an introduction to IGNITE and women in STEM. The students learned firsthand about Disney and it's commitment to advancing women leaders. Students also learned that Disney comprises such famous technology and entertainment brands as Marvel, ABC, ESPN, Disney+, Lucasfilm, Hulu, etc. During the event, the panelists told compelling stories about their STEM careers.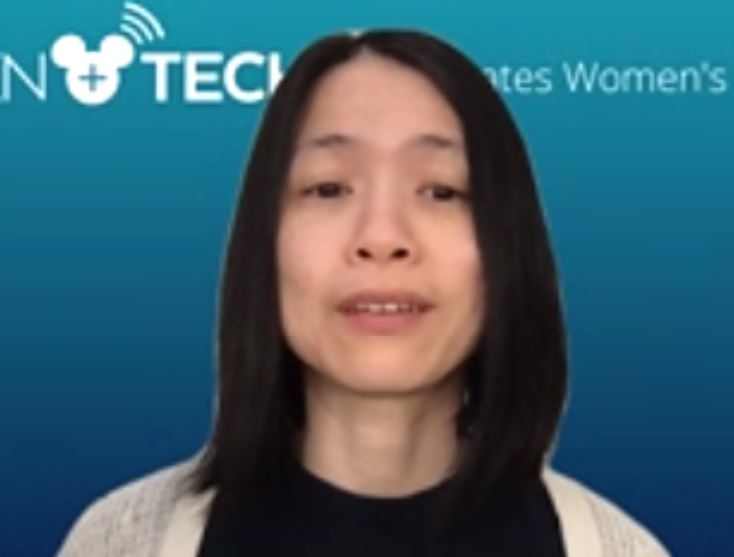 Anne Fu, Principal CyberSecurity Architect, grew up in Malaysia in a supportive environment. In school, she was encouraged to do well in all classes, including math and science. Anne credits this support for helping her to develop the "can-do mindset" that paved the way for her career in tech. At Disney, Anne's team builds virtual gates and fences to make it harder for people to break into Disney apps and systems. Her advice is to not be intimidated by math and science; they can lead to a challenging and rewarding career!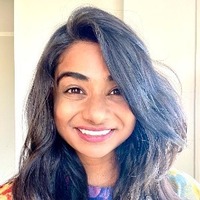 Ayesha Omarali, Software Engineer at Lucasfilm's Industrial Light & Magic, sees herself as a free spirit who loves everything. In high school, she didn't know what coding was. A college teacher told Ayesha, "If you love everything, then you should learn how to code because then you can do everything." Ayesha used software internships to pay for college and these internships helped pave the way to full-time work. She is grateful to STEM for helping her upgrade her life!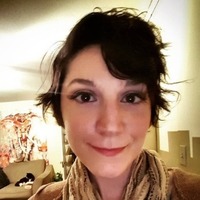 Danni Beaulieu, Software Engineer at Disney Direct-to-Consumer and International, is a first-generation college graduate who overcame several challenges in her youth. Her mother helped her to focus on school and when Danni was 12 years-old, her mother bought her a book about programming websites. Danni loves learning and growing in her tech career! She especially enjoys solving puzzles to make the world a better place. Danni recommends finding a mentor and not being afraid to "make a little trouble."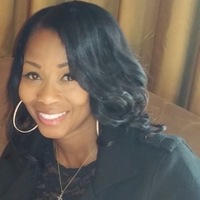 Linda White, Director of Business Relationship Management, was curious about tech in high school and took STEM classes. She graduated with a BS in Computer Science. Linda leads large projects focused on building the Disney network in international offices. Her message to the girls and non-binary students is that this is only the beginning of your dreams in STEM!
Noella Rodriguez, Senior Manager of Portfolio Management, Global Information Security, helps protect the Disney brand and business objectives. She was encouraged by her family and network from an early age, and still has this support today. In middle school, Noella took a technology class and was one of 3 girls out of about 20 in the class. Today, she loves collaborating and enjoys bringing order to chaos!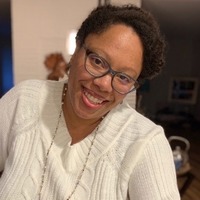 Rebecca Lotus, Software Engineering Manager, manages engineering teams that support large pieces of software used to deliver Disney content to customers. From early on, Rebecca wanted a career with freedom, choices, and financial security. Taking her mother's advice, Rebecca believed she could have anything that she was willing to work for, and she pursued a challenging path in STEM. Rebecca emphasized that being part of Disney is amazing!
After hearing from the panelists, the students got a chance to ask questions, including:
Do you have any tips for joining an industry with a predominantly male presence?
Is it possible to combine career interests in art, education, and STEM?
How can one address the challenges of being a woman in STEM?
What are ways to work in STEM at Disney?
What are some good first steps to get into the STEM field?
Panelists responses and advice included:
Be comfortable with being uncomfortable, be confident and on top of your game, and have faith in yourself. Know that you belong!
There is a lot of crossover between art and STEM. For example, iPads are used to make art and a lot of art is now digital.
Technology can also support selling and marketing art. It's great to find the intersection of art and STEM since this can evolve into a superpower, where art and STEM grow and feed off each other!
Diversity in the workplace matters. It is important to have allies and to seek out female leaders (a good reason to choose to work at Disney!). When the time comes, use your network, Google, LinkedIn, and people in the field.
Disney has programs to help women in non-technical roles learn technology and coding. There are also a lot of roles at Disney, such as project management roles, that aren't very technical but help to build technical projects.
Start with a self-evaluation of your strengths and where those intersect with your passions.
Choose an area of STEM that you are passionate about. Show up, tune in, and turn over all the rocks!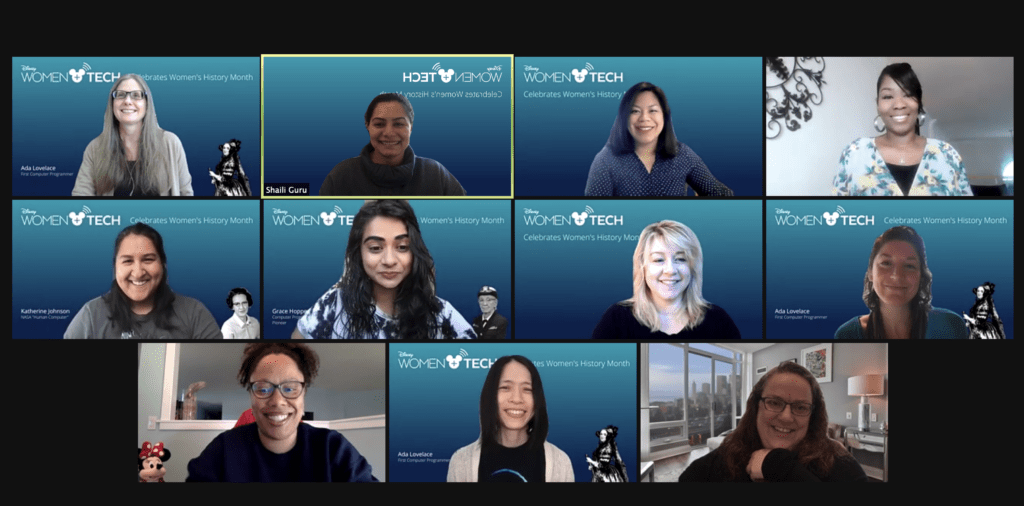 To conclude the event, the panelists each shared one final piece of advice:
Learn quickly and keep learning.
Have confidence.
Don't be afraid to ask for things and don't be afraid to break things. You will learn how they work.
Build a strong network. Start creating a professional profile (resume, LinkedIn profile, etc.). Take your friends with you, otherwise it will be lonely on success mountain.
Success is not just title and salary; free time, enjoyment, and physical and mental health are important as well.
Check out classes and programs in STEM at your school, and sign up for another IGNITE event.
A huge thank you to Tech Hosts Shaili Guru and Nasia Haque, Facilitator Allison Lekas, IGNITE Volunteer Virginia Bing, and Panelists Anne Fu, Ayesha Omarali, Danni Beaulieu, Linda White, Noella Rodriguez, and Rebecca Lotus. You all created such an engaging, inspiring, and impactful panel!
After attending this event:
Here's what the students thought of the event:
"This event inspired me by showing that someone like me can go into various careers in STEM." -9th grade

"I enjoyed hearing everyone's personal experiences and how they got involved with STEM. It helped me learn how to stay motivated in my STEM endeavors." -12th grade

"Today's event inspired me because it shows that women can do anything." -9th grade

"It inspired me by showing me that there are a lot more females in this department. This encourages me to do things that most people think are only for boys." -6th grade

"This event has inspired me to continue my education in STEM and to be confident in what I do even though people might judge me. This event also inspired me to pursue becoming an engineer." -9th grade

"I love that they each had unique experiences and personal barriers to get to where they are today, but they were able to push through and follow their passion." -10th grade

"Today's event showed me that there are a lot of opportunities in STEM. You can use different interests to power your STEM skills, and the other way around." -9th grade

"It is really hard for me to find opportunities to get awareness about STEM fields, and this was super helpful!" -10th grade

"I learned that being a woman in STEM does not really change much if you are in the right environment. Disney has created an environment where diversity is encouraged." -11th grade

"Today's event inspired me by making me want to explore coding." -12th grade

"This really inspired me to be a part of STEM and to want to learn a lot more about it. It also showed that women can do what men can do just as well." -9th grade

"Today's event helped me to realize that going into this major, although it'll be a tough road, it'll allow me to branch out to multiple opportunities." -11th grade

"For me, today's event taught me that there are many different careers in STEM to choose from, and all of them make a difference and are important." -9th grade

"I'm so proud that I get to have a background in both STEM and art and I'm excited for the future." -11th grade

"It inspired me by showing me that other women have gone through some struggles, and the volunteers who shared their stories have helped me see things differently." -9th grade

"This event helped me think about technology careers, which I've never thought about. I might also try coding." -11th grade

"Hearing each person's journey and advice they gave for pursuing STEM fields made me feel more confident in wanting to get more into it. I now want to be a part of a STEM field." -10th grade

"I feel more confident about my future. Now I want to get more involved and learn more about STEM careers." -11th grade

"I definitely liked that we were reminded that something that seems so technical and precise can be paired with something as unstructured as art." -10th grade

"These women showed me that there are many sides to STEM and not every position is the same." -11th grade

"In all honesty, I'm a lot more interested. The future is scary to think about, but I'm hopeful that my future will turn out good. I'm also really inspired to see that women are working in STEM and with Disney!" -10th grade