On May 13th, 13 6th and 7th grade girls (ages 11-12 years old) from three public primary schools from Kałuszyn, Giżycko and Bukowina Sycowska in Poland participated in an IGNITE event.
The girls met an expert in the field of IT testing! Ms. Katarzyna Javaheri-Szpak works as a quality assurance engineer.
During the presentation, Ms. Katarzyna told the participants that as a young girl, she was fascinated with computers. She liked playing games, riddles, and brain teasers. When she was at school, she was publishing a school newspaper. Ms. Katarzyna was very good at math, but no one told her that she could choose a technical university, and that's why she chose philological studies. Her Master's thesis in the field of linguistics was based on a mathematical analysis of data. While learning new languages, she analyzed them in terms of regularity of grammar rules and patterns. That approach helped her in learning programming languages!
During her second year of studies, she created her own large website about the Persian language. At the beginning of 2016, she started her first "serious courses" of programming and later, she got a first job in IT. Her first job was as an intern, then as administrator of a system-based WordPress website.
Later, the expert explained to the girls that the role of the QA engineer is to ensure the quality of the software, including computer programs, mobile applications, websites, and software for machines.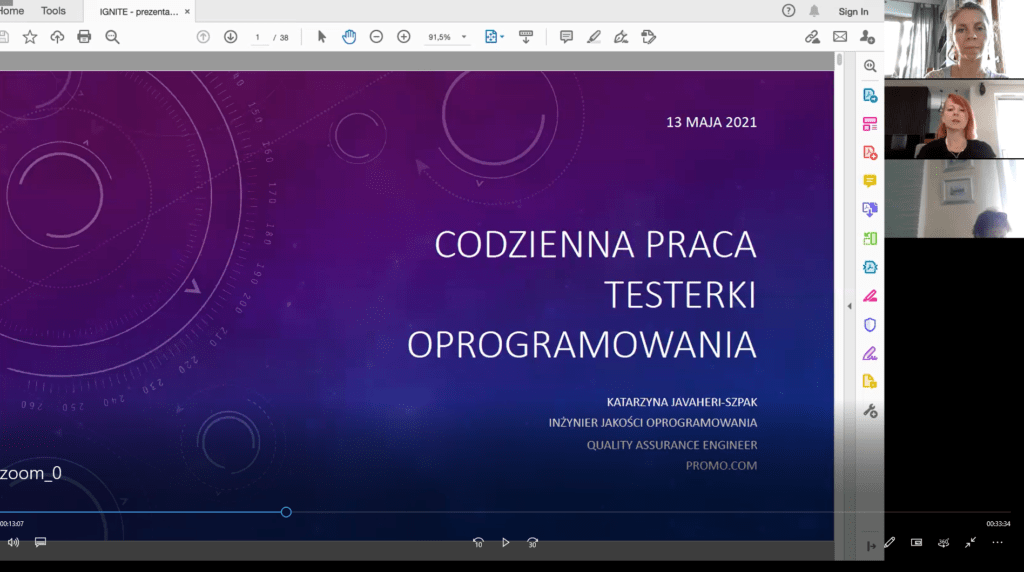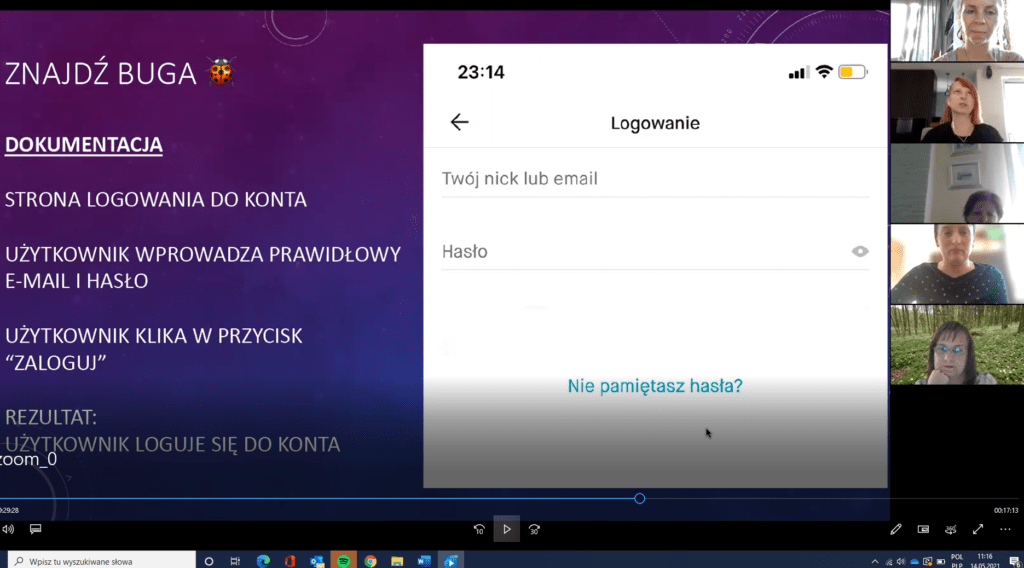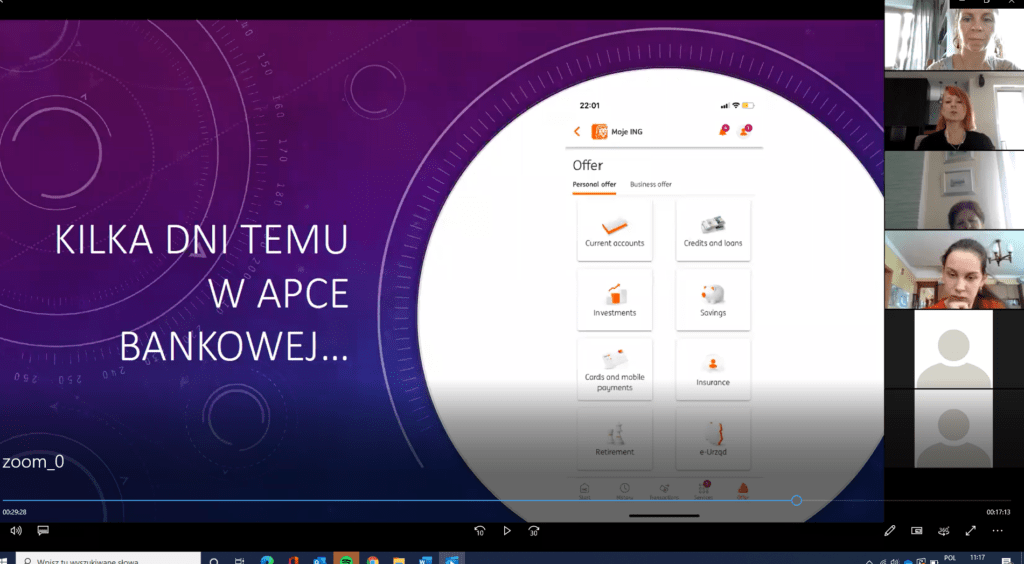 The work of the tester mainly consists of:
trying to find "bugs" in new software versions
making sure that after introducing changes or improvements, the program or the app still works properly
cooperation with the team at the program design stage (e.g. logging in, online shopping, downloading files, etc.)
When asked "what features could be useful in this work?", the expert responded: 
inquisitiveness and a willingness to understand "how something works"
independence
analytical skills 
willingness to develop
good English skills
At the end, Ms. Katarzyna asked the girls to find "bugs" on several webpages. The participants wrote in the survey that they liked the event and will attend the next one!
I would like to thank Ms. Katarzyna Javaheri-Szpak, who has shown her passion. Special thanks to Ms. Ewa Ładna, Ms. Krystyna Wasiluk, and Agnieszka Krasicka, who coordinated the groups. I would also like to thank Cathi and Becky for their inspiration.