On January 4, 2022, girls and nonbinary students from four schools in Bethel School District in Washington joined team members from Google to learn about coding within Google applications and meet women who work behind the scenes.
Co-Facilitator Carmen Maierean, a Technical Program Manager at Google, shared that Google specializes in many types of Internet-related services and products, including Android phones and more.
Carmen also introduced the Tech Hosts, Software Engineers Laura Lorenz, who works on Google Cloud, and Harrison Lee, who works in Google research on dialogue assistance including Alexa.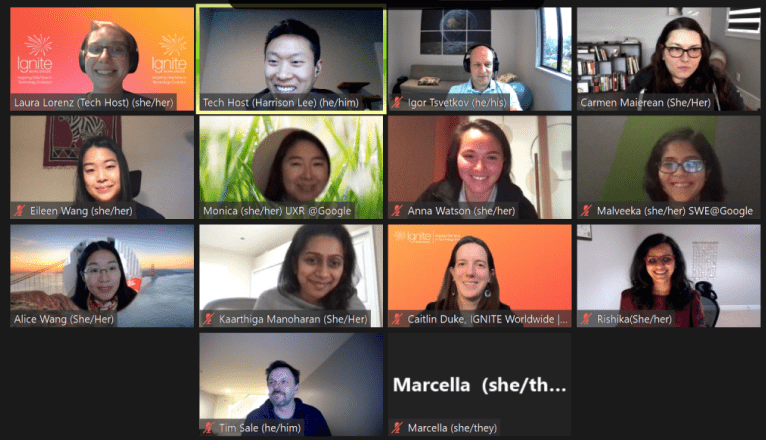 Students broke up into small groups with Google volunteers to work on the "emojify text" activity, writing a script to add a custom menu option to Google Docs to append emojis to text. Students also learned about user interfaces—anything that the user interacts with.
After the activity, students met Co-Facilitator Rishika Hooda, a Program Manager at Google on the Android Security Team, who keeps billions of phones around the world safe. Rishika invited the teachers from Spanaway Middle School, Cedarcrest Middle School, Cougar Mountain Middle School, and Bethel Middle School to share the ways their students could continue exploring STEM classes and clubs at their respective schools after learning this new skill.
Next, Rishika introduced the panelists.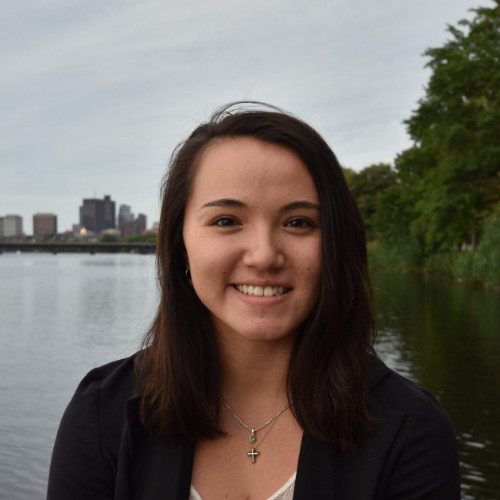 Anna Watson, Software Engineer, collaborates with her team on designs for Google. Neither of her parents had a STEM background but they encouraged her interests. As a child, she would adapt Nerf guns to see if she could make them faster and find solutions to problems using what she had on hand—which she later learned is exactly what an engineer does. She felt that computers were too complex when she was younger, but she began to imagine herself in engineering and gained an interest in computer science through seeing a friend's homework assignments during her first year of college. She had been a good student but started really enjoying her homework for the first time as a computer science major. She has been with Google for four months and greatly enjoys problem solving.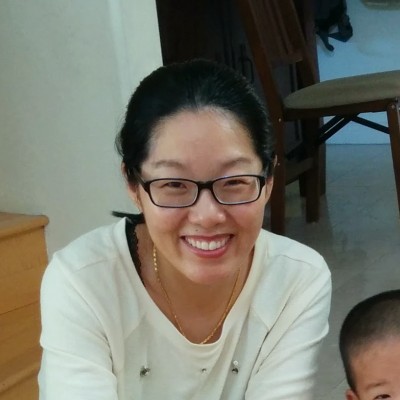 Alice Wang joined Google last year as a Front-end Software Engineer, designing websites and user interfaces. She felt very lucky that her middle school in China offered a coding class, and she realizes now that her principal was a visionary to make computer science available to young students in a very small town in China. From this start, she eventually traveled to Shanghai to compete in programming competitions. She was able to gain entrance to a competitive university because of this training and experience. She was originally a math professor, then stayed home with her kids, and recently returned to programming and applied to work at Google. She worried that it was too late to go back to programming, but she followed her dad's example, as he dropped out of school very early but taught himself and returned to school to graduate with a degree at the age of 50. Alice shared that Google encourages people to express their creativity and has a great team.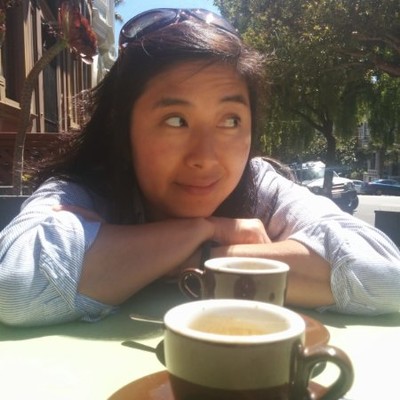 Monica Caraway, a User Experience Researcher, gets to help make people's experiences better when they use Google's products. She listens to stories about different tools to help make products better. She has always been interested in learning languages including French, Spanish, English, and German. Monica has had many previous positions as a designer, an English teacher, a translator, and many more, showing that there is not just one pathway to a career in STEM. She started out with many different interests and now is doing a job she loves.
After learning about each panelist, students asked questions including:
Where did panelists attend college? Google is interested in hiring people who have attended all sorts of institutions, and every state in the country has wonderful colleges for students interested in studying computer science.
How hard is working at Google? Alice shared that it was hard at first, but teammates helped and supported her.
What are salary ranges like for someone with experience coding? Compensation includes salary, which can start at $100,000 or more for someone who can code very well, and also shares in the company. If the company does well, those shares increase in value. You can also earn a bonus for meeting all of your goals each year, and you should consider benefits like health insurance and retirement accounts.
What do you do when you make a mistake with code? It takes a few days for code to make it to production, and if you catch it before that, you can just fix it. There are also people whose job it is to look for and fix bugs. Google has a strong culture of fixing mistakes and not blaming individuals, but rather retooling the process to avoid similar issues in the future.
Is it fun to work at Google? Yes!
Lightning round—what do you wish you had known at the students' age?
Anna: I wish I could see the bigger picture of what my teachers had planned for me. Especially in math, things build on each other in a specific way—trust that your teachers have a plan for you.
Alice: Learning is a lifelong process. You can start any time, but never give up!
Thank you to all of the wonderful volunteers who made this event possible, including Facilitators Rishika Hooda and Carmen Maierean, Tech Hosts Harrison Lee and Laura Lorenz, Panelists Anna Watson, Alice Wang, and Monica Caraway, and all the other Google volunteers! Thank you also to teachers Gina Mork, Scott Birdseye, Kim Amundson, and Greg Melchert for getting your students involved!
After attending this event:
Here's what the students thought of the event:
"It was nice actually getting to meet the people who run/create the things we use every day." – 8th grade

"I think it was amazing to see how they work. I felt powerful when I changed the buttons on my Google Doc." – 7th grade

"It was wonderful to hear about you all and your stories and careers and the things you do for people. I am incredibly inspired and hope to pursue a career in STEM, though I am looking into the medical field. The diversity amongst your team is wonderful, all of the different points of view and jobs/positions, you all are great!" – 8th grade

"It inspired me to research a lot more code. And try to teach other people a little. I really enjoyed hearing all the stories." – 6th grade

"When the host showed me the basic build of what I could end up doing it was really inspiring. To figure out what all that means would be really cool to learn. Thank you so much for taking your time to be here today and thank you for showing me what I could end up doing." – 7th grade

"Today's event inspired me to learn more about STEM." – 6th grade

"It showed me how fun it can be and that there are tons of things to do. I loved the emoji thing I learned and I loved how fun STEM sounds." – 6th grade

"I feel very inspired to work on my coding skills." – 7th grade

"I enjoyed listening to people's responses and their experiences. Actively participating with the activity was really fun." – 7th grade

"Today's event inspired me to go through with my dreams." – 8th grade

"Thank you for showing us new things and sharing your stories. I appreciated when you slowed down to help me. I felt very successful today." – 7th grade

"It sounded fun and very interesting, and also supportive knowing everyone helps each other, though sometimes coding gets hard." – 6th grade

"It was cool to learn more about coding." – 6th grade

"It made me have a whole new different aspect. I want to learn more." – 6th grade

"Amazing and I loved it. Thank you so much!" – 6th grade