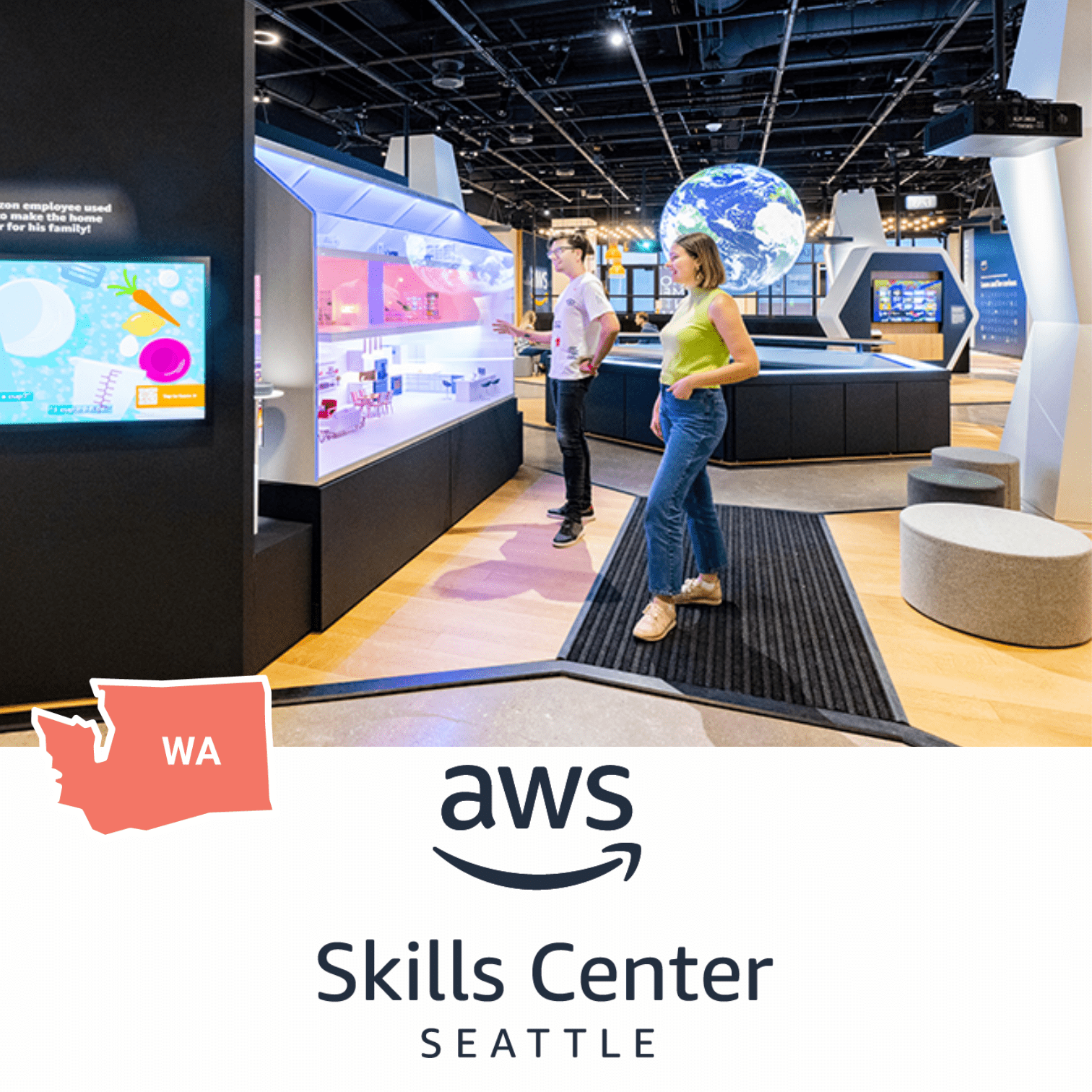 Field Trip at Amazon: AWS Skills Center Seattle (Seattle, WA – High School)
Educators, be sure to take our short 2022-2023 educator training before signing up for this event.
Only teachers, counselors, or adult staff members at a school can sign up for IGNITE events. If you are a student, please let the IGNITE Educator at your school know that you are interested in this event. If you don't have IGNITE at your school, please email contactus@ignite-worldwide.org to get started!
Come explore the new Amazon Web Services (AWS) Skills Center on the Amazon Seattle Campus and get a behind-the-scenes look at cloud computing! AWS is Amazon's cloud service. Through interactive displays, walkthroughs, and games, students will discover how the cloud powers the way we live – from robotics, to space, machine learning, gaming, and smart home technology. They'll learn about exciting computing jobs and careers and meet Amazon professionals who do these jobs every day!
All students who attend will receive Amazon swag! There are no Covid restrictions at present for this Field Trip.
Sold out!