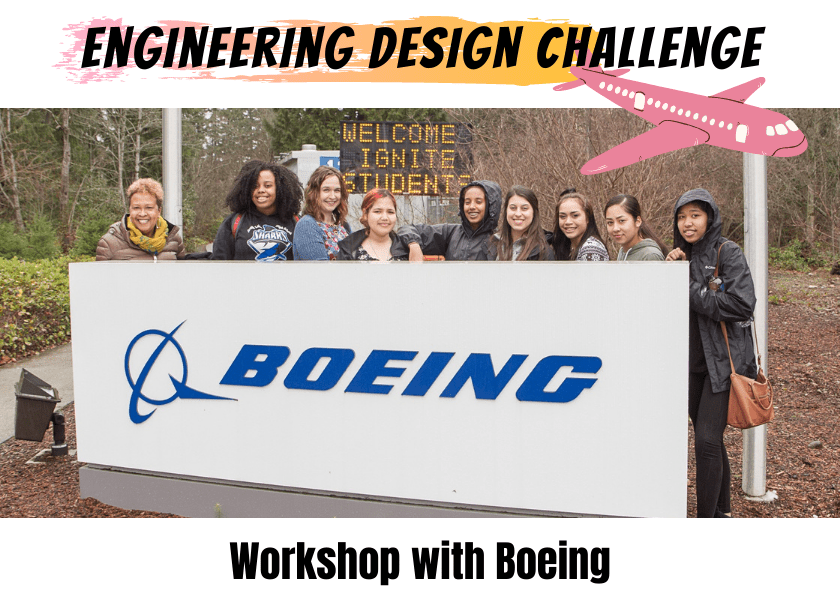 Engineering Design Challenge: Workshop with Boeing
Teachers, be sure to take our 6 minute teacher training before signing up for the event.
Only teachers can sign up for IGNITE events. If you are a student, please let the IGNITE Teacher at your school know that you are interested in this event. If you don't have IGNITE at your school, please email contactus@ignite-worldwide.org to get started!
Learn about engineering and the aerospace industry in this unique workshop opportunity! Students will participate in a hands-on engineering design activity with Boeing volunteers and will hear women in various aerospace STEM jobs tell their stories of working in this exciting, cutting-edge field!
The Boeing Company the world's largest aerospace company. Boeing designs, manufactures, and sells airplanes, rotorcraft, rockets, satellites, telecommunications equipment, and missiles worldwide.
Sold out!