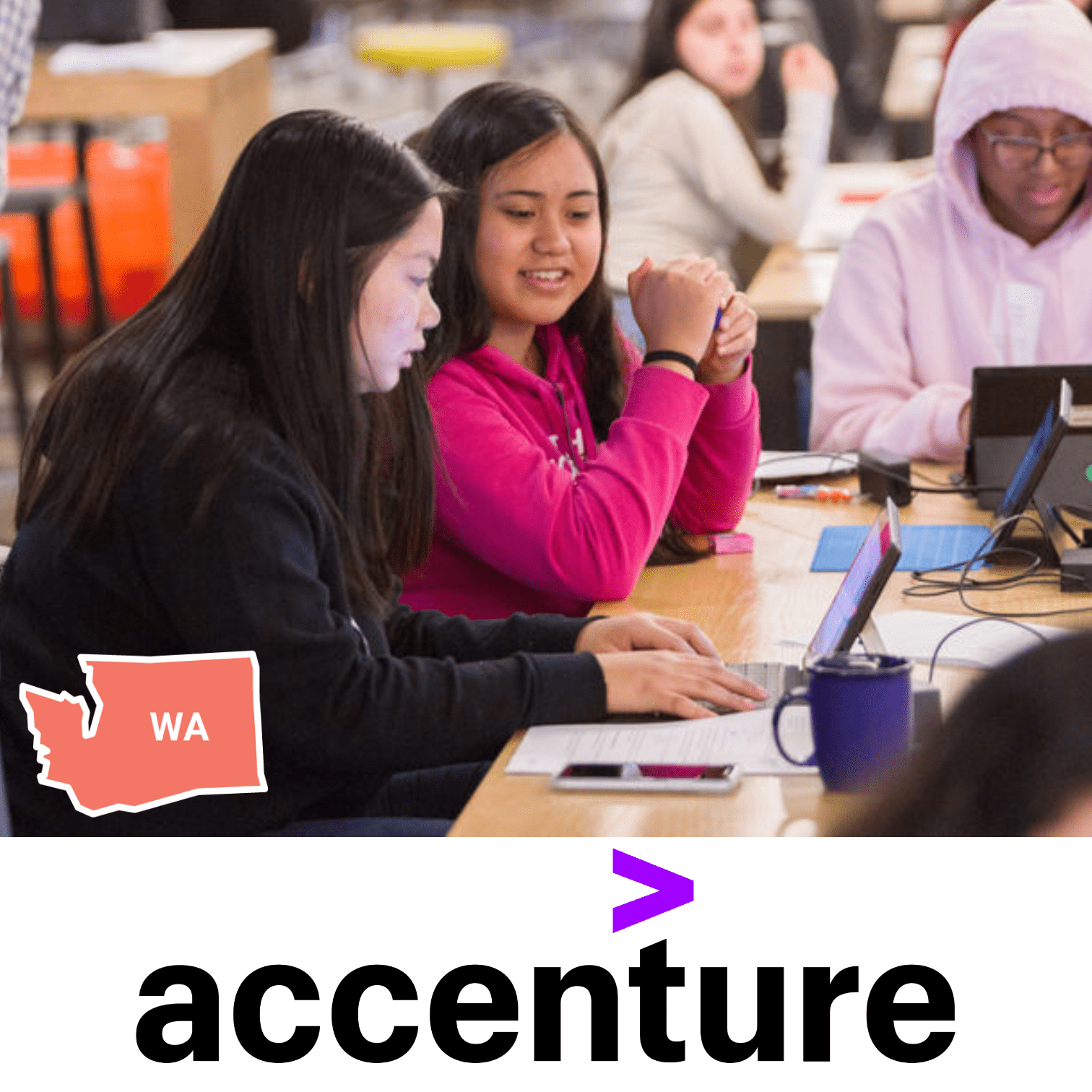 Field Trip at Accenture (Seattle, WA – High School)
Educators, be sure to take our short 2022-2023 educator training before signing up for this event.
Only teachers, counselors, or adult staff members at a school can sign up for IGNITE events. If you are a student, please let the IGNITE Educator at your school know that you are interested in this event. If you don't have IGNITE at your school, please email contactus@ignite-worldwide.org to get started!
Tour the Accenture Seattle Innovation Hub and learn how innovation and emerging technologies are changing the way companies and people interact. Students will hear from a panel of women leaders about the exciting ways they bring new ideas and technology to life at Accenture!
Accenture is a global professional services company with leading digital, cloud, and security capabilities. Combining unmatched experience and specialized skills across more than 40 industries in over 120 countries, Accenture offers Strategy and Consulting, Technology and Operations Services, and Accenture Song — all powered by the world's largest network of Advanced Technology and Intelligent Operations centers! Accenture embraces the power of change to create value and shared success for clients, people, shareholders, partners, and communities.
This event includes lunch and a Panel Q&A discussion with Accenture STEM professionals.
All attendees must be fully vaccinated for COVID-19 prior to the event at Accenture. Students and chaperones must bring proof of vaccination to the event, which will be checked at the reception before entering the space. Masks are not required. Note: Individuals are considered "fully vaccinated" (1) two weeks after receiving the second dose in a two-dose COVID-19 vaccine series or (2) two weeks after receiving a single dose COVID-19 vaccine.
Sold out!