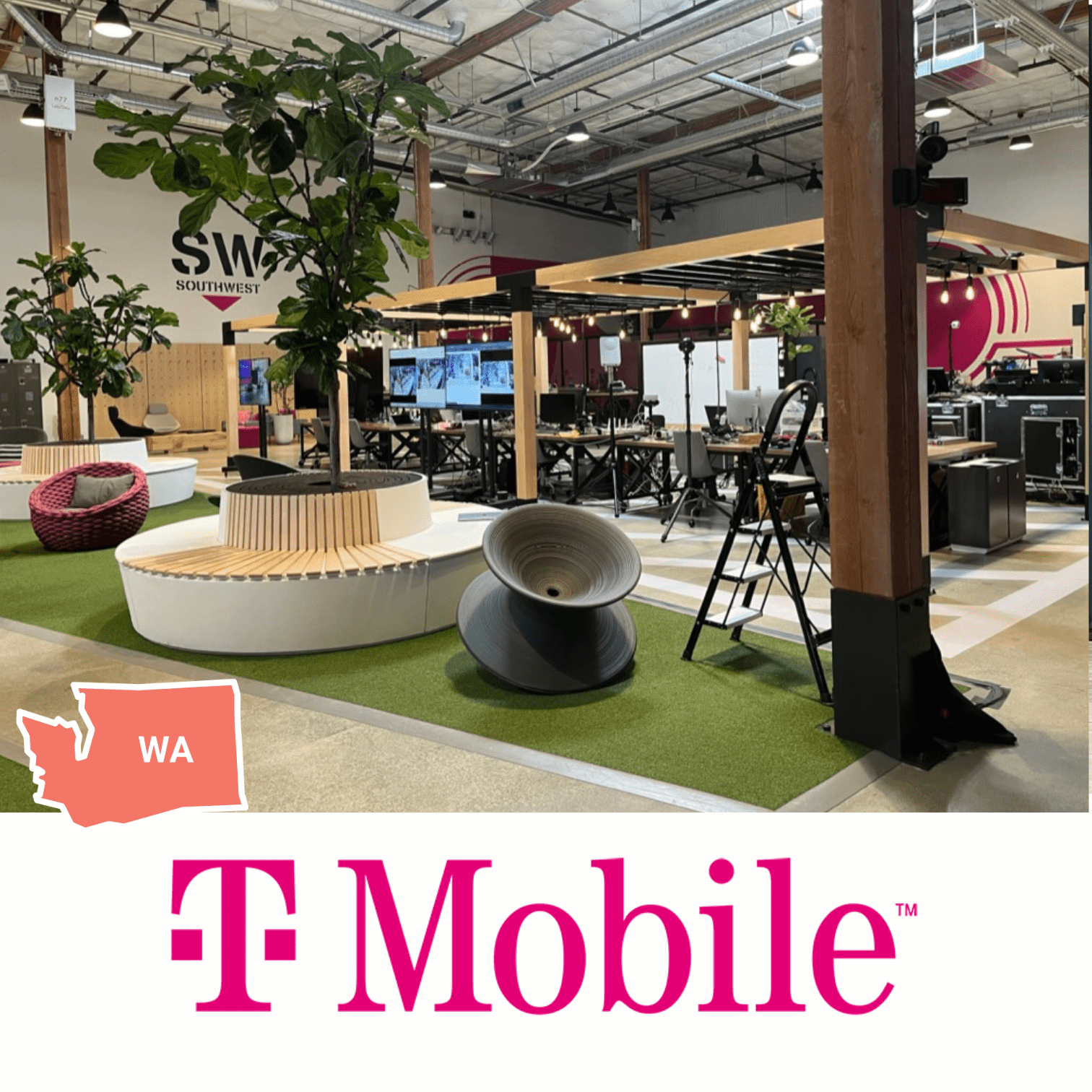 Field Trip at T-Mobile Tech Experience Center (Bellevue, WA)
Educators, be sure to take our short 2022-2023 educator training before signing up for this event.
Only teachers, counselors, or adult staff members at a school can sign up for IGNITE events. If you are a student, please let the IGNITE Educator at your school know that you are interested in this event. If you don't have IGNITE at your school, please email contactus@ignite-worldwide.org to get started!
Come learn from T-Mobile's experts! Explore the latest in cutting-edge wireless technologies and capabilities through interactive 5G experiences. Tour their state-of-the-art space while learning about the history of 5G and what the future has in store. Students will have a hands-on opportunity to get introduced to coding and its many applications, followed by a demonstration of some exciting new technology – including robots and drones! Enjoy lunch while a panel of T-Mobile associates shares their journey and how they became involved in STEM. All students who attend will receive T-Mobile water bottles!
This field trip is open to students in grades 6-12 in the Puget Sound region.
Sold out!