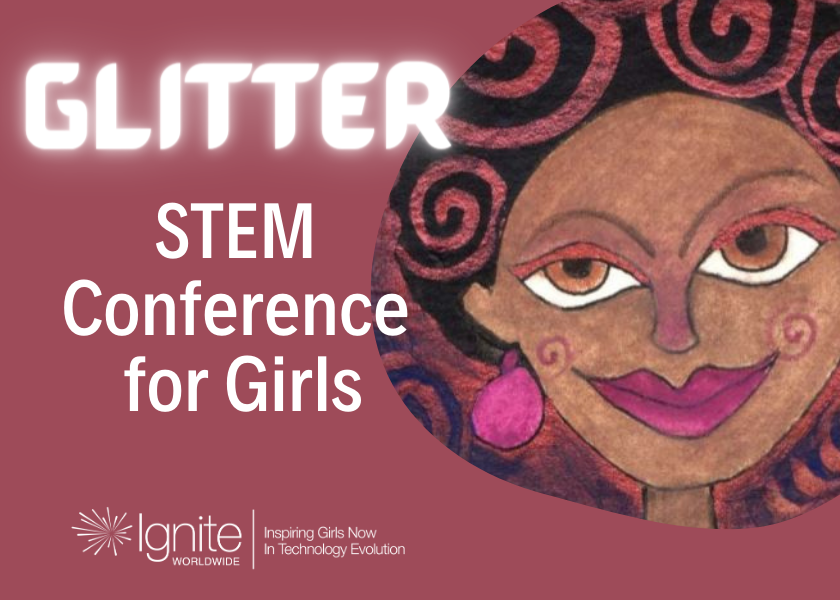 GLITTER STEM Conference for Girls (High School)
Teachers, be sure to take our 6 minute teacher training before signing up for the event.
Only teachers can sign up for IGNITE events. If you are a student, please let the IGNITE Teacher at your school know that you are interested in this event. If you don't have IGNITE at your school, please email contactus@ignite-worldwide.org to get started!
Join IGNITE's annual GLITTER STEM Conference in partnership with Seattle Central College! Get Launched In Technology Through Education & Resources – Discover high-paying, exciting career choices in STEM!
High School girls/non-binary students will explore STEM college options in just 90 fun-filled minutes with the help of college faculty, students, and STEM professionals, including hands-on workshops and a panel discussion.
Seattle Central College is the most diverse college in the state. Come learn about some of the amazing opportunities at SCC!
Did you know?
Information Technology (IT) is everywhere around you. IT doesn't have to be dry and boring. In fact, 90% of IT jobs aren't even at IT companies. IT is everywhere (like Nordstrom, KUBE, and Starbucks, just to name a few)! IT is websites, phones, apps, video games, and more!
Sold out!