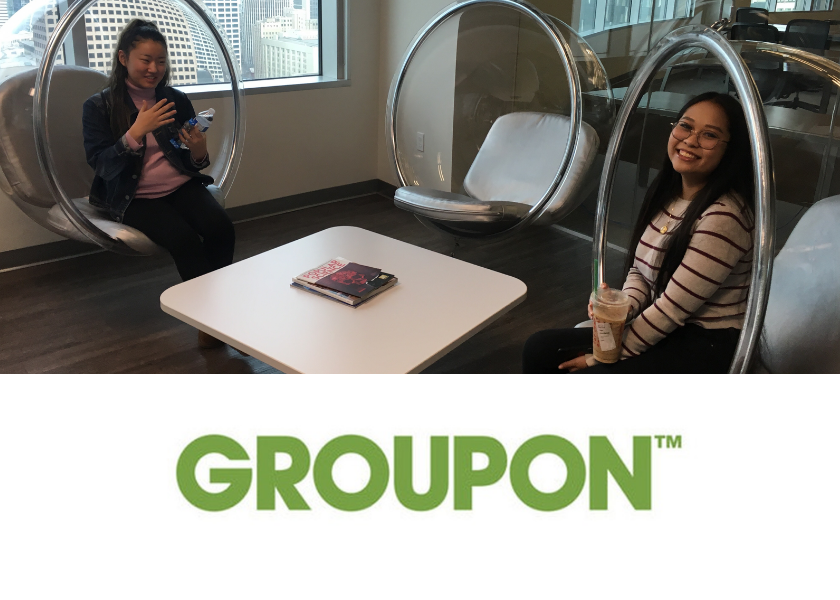 Panel with Groupon
Teachers, be sure to take our 6 minute teacher training before signing up for the event.
Only teachers can sign up for IGNITE events. If you are a student, please let the IGNITE Teacher at your school know that you are interested in this event. If you don't have IGNITE at your school, please email contactus@ignite-worldwide.org to get started!
Groupon is an online/mobile marketplace where customers discover fun things to do, and we help local businesses thrive. We have offices around the world and use technology to help expand our inventory for customers, modernize our marketplace, and give merchants easy tools to help them promote their businesses and create deals.
During this virtual panel, students will hear from women who work in different jobs at Groupon and will get a chance to ask questions and seek advice.