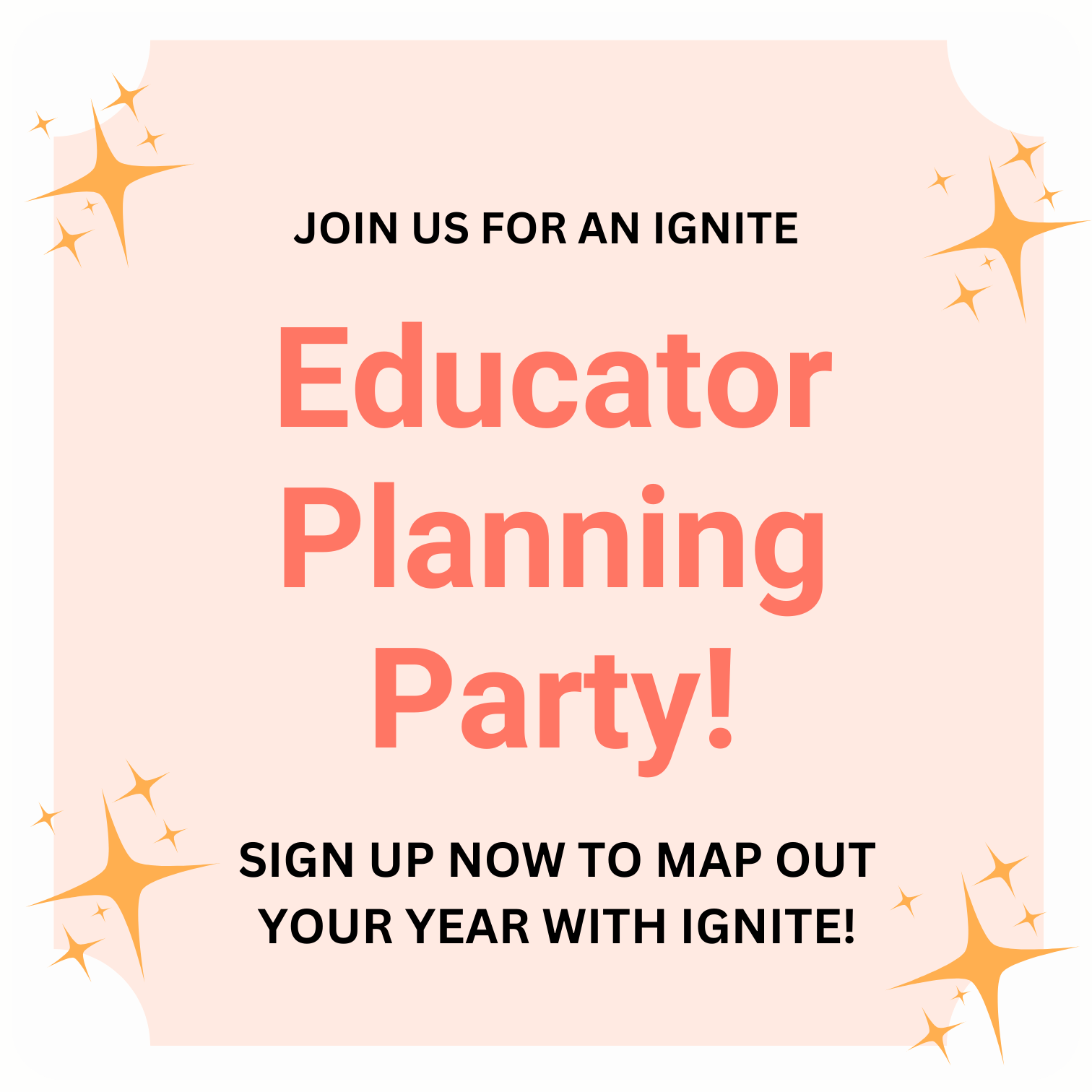 IGNITE Educator Planning Party
Join us for a planning party to help you set aside time for signing up for your IGNITE events for the school year! You will meet fellow IGNITE Educators and IGNITE staff members, have a chance to ask questions about IGNITE while you are putting your IGNITE calendar together, and schedule your events using our Host an IGNITE Event Form.
Choose the time that works best for you:
Wed 9/20 at 12:30pm PT
Tues 9/26 at 8:00am PT
Thurs 10/5 at 3:00pm PT
Tues 10/10 at 3:00pm PT
All educators are welcome to attend!
All times are in Pacific Time.