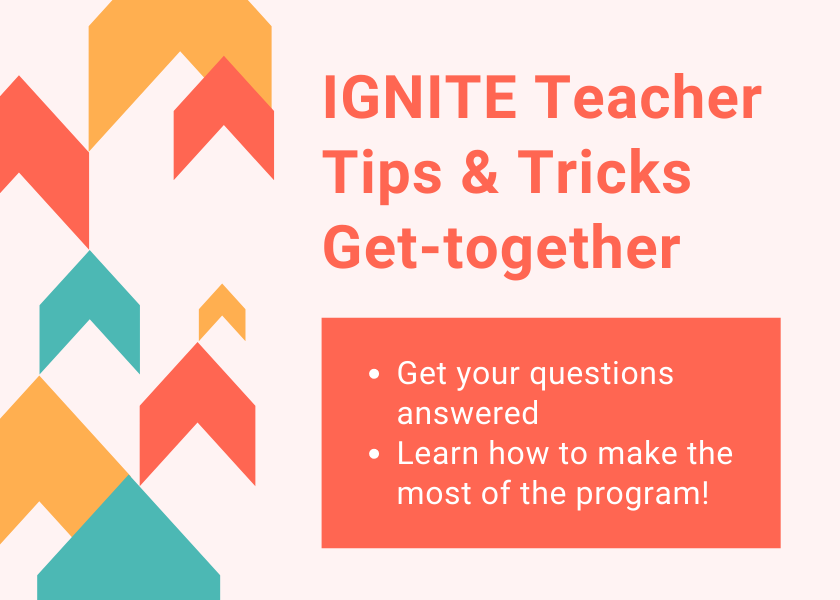 IGNITE Teacher Get-Together!
Join us for our first virtual get-together to get ready for fall virtual and in-person IGNITE events! You will meet fellow IGNITE teachers and IGNITE staff members, have a chance to ask questions about IGNITE virtual and in-person events, and learn tips and best practices for recruiting girls and making the most of each experience.
There will be time at the end for you to schedule an event using our Host an IGNITE Event Form.
All educators are welcome to attend!