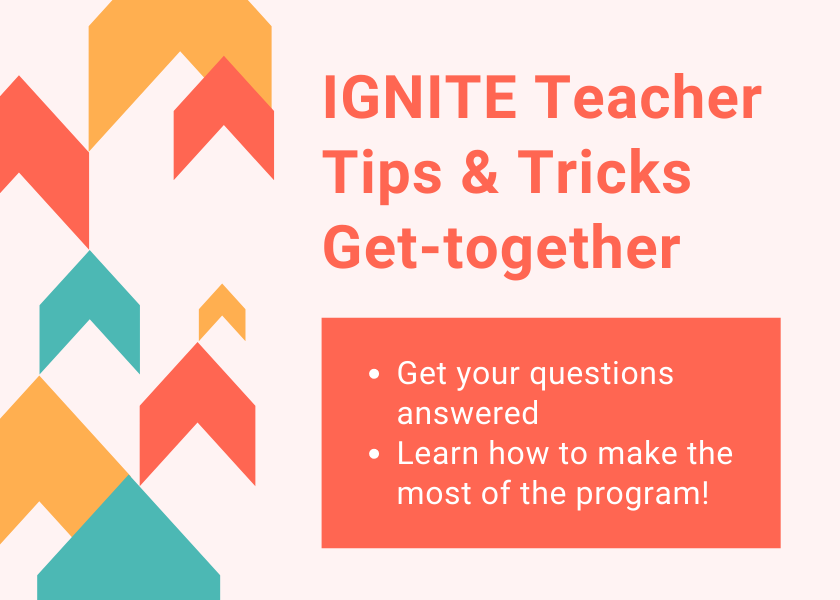 IGNITE Teacher Get-Together!
Join us for our third virtual get-together to get ready for spring virtual IGNITE events! You will meet fellow IGNITE teachers and IGNITE staff members, have a chance to ask questions about IGNITE virtual events, and learn tips and best practices for recruiting girls and making the most of each experience.
All educators are welcome to attend!