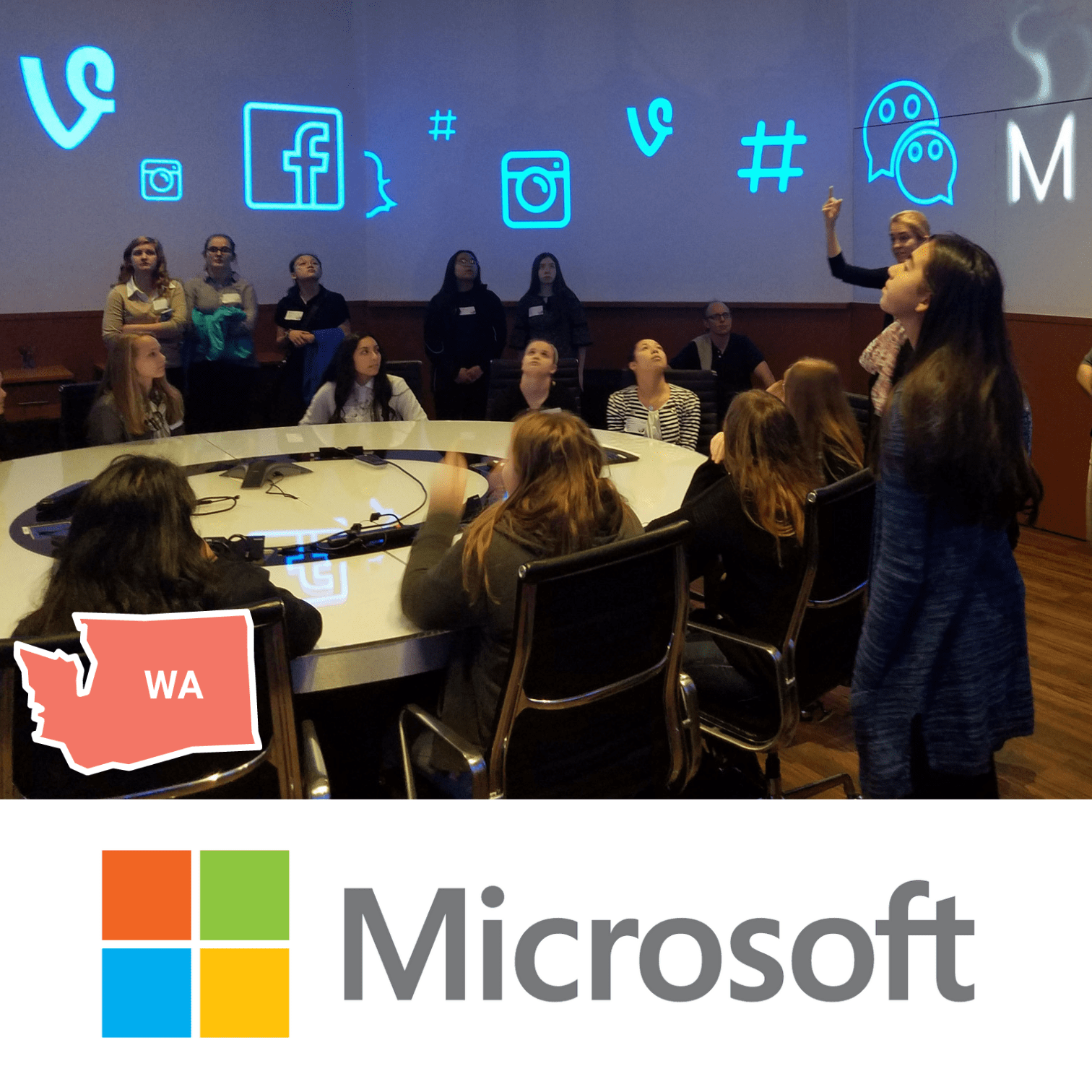 In-Person Cybersecurity Field Trip at Microsoft Reactor (Redmond, WA – High School)
Educators, be sure to take our short 2022-2023 educator training before signing up for this event.
Only teachers, counselors, or adult staff members at a school can sign up for IGNITE events. If you are a student, please let the IGNITE Educator at your school know that you are interested in this event. If you don't have IGNITE at your school, please email contactus@ignite-worldwide.org to get started!
With projects like Xbox, Minecraft, Halo, Windows, Office, Surface, HoloLens, Skype, LinkedIn, GitHub, Bing, Teams, and more, Microsoft works to empower every person and organization to achieve more.
Tour the Microsoft Reactor and learn how to stay safe online: what's a hacker? What is phishing? What can you do to stay safe? Get answers to these questions and more, and learn about how to get a job in the security technology industry.
This event is open to grades 9-12. All students who attend will receive Microsoft swag!
All attendees must either have been vaccinated for Covid or have a negative Covid test within the 7 days before their event at Microsoft. Educators will verbally confirm vaccination or negative test within 7 days for all students and chaperones from their school at reception before entering the space. Masks are not required.