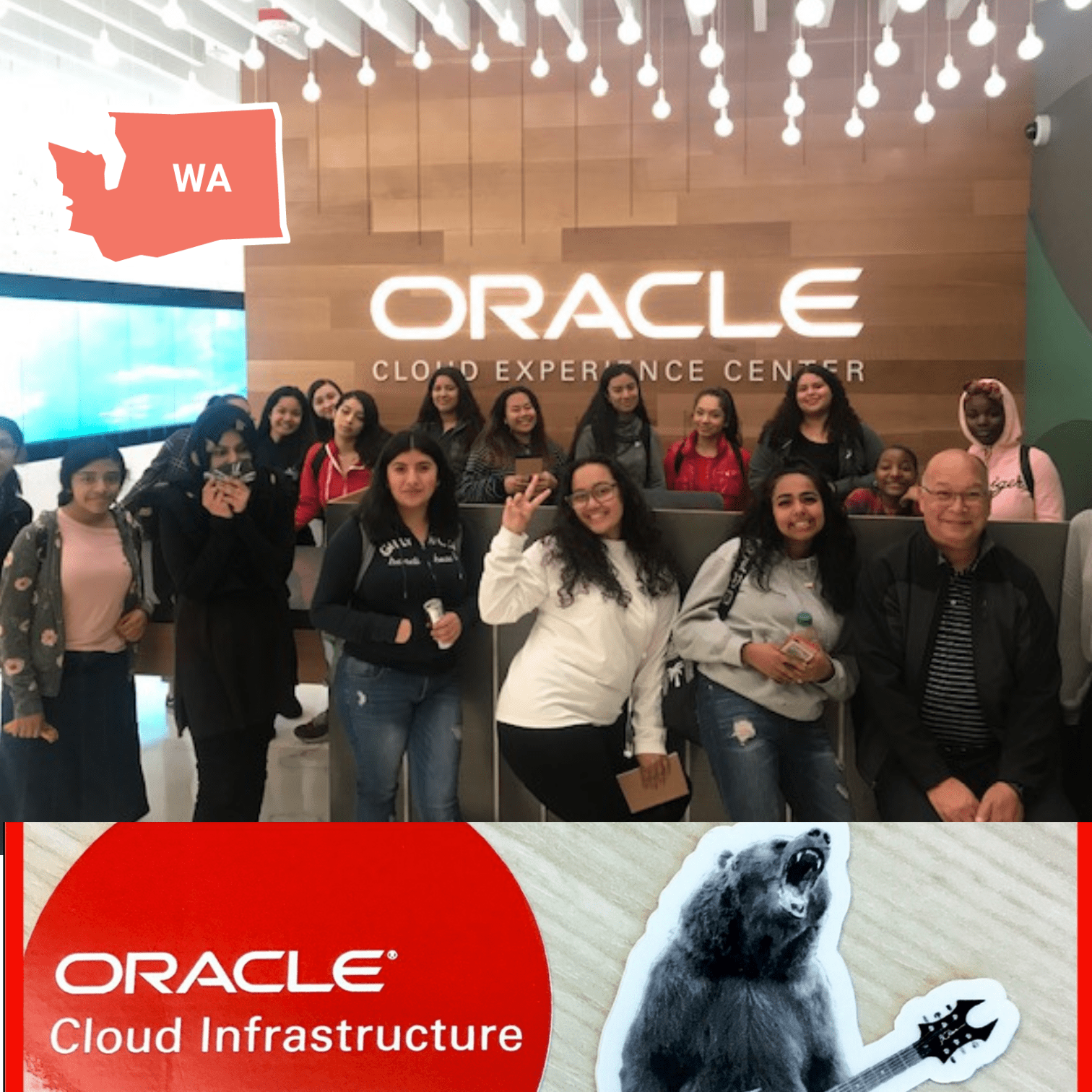 Field Trip at Oracle Cloud Infrastructure (Seattle, WA – open to grades 4-12)
Do you have ideas on how to innovate technology? Are you creative? Do you love problem solving in order to help others? Oracle will help you realize your potential and empower others to realize theirs as part of a company that's innovating technology solutions to global challenges that affect billions of lives. Oracle champions diversity and inclusion in everything they do and thrives on rich experiences and perspectives from everyone.
This field trip is open to students in grades 4-12 in the Seattle area. The first school to sign up will determine the age band of the field trip (4th-5th, 6th-8th, or 9th-12th grades). All students who attend will receive Oracle swag! Covid protocols including proof of vaccination may apply.
Educators, be sure to take our short 2023-2024 educator training before signing up for this event.
Only teachers, counselors, or adult staff members at a school can sign up for IGNITE events. If you are a student, please let the IGNITE Educator at your school know that you are interested in this event. If you don't have IGNITE at your school, please email contactus@ignite-worldwide.org to get started!
Sold out!