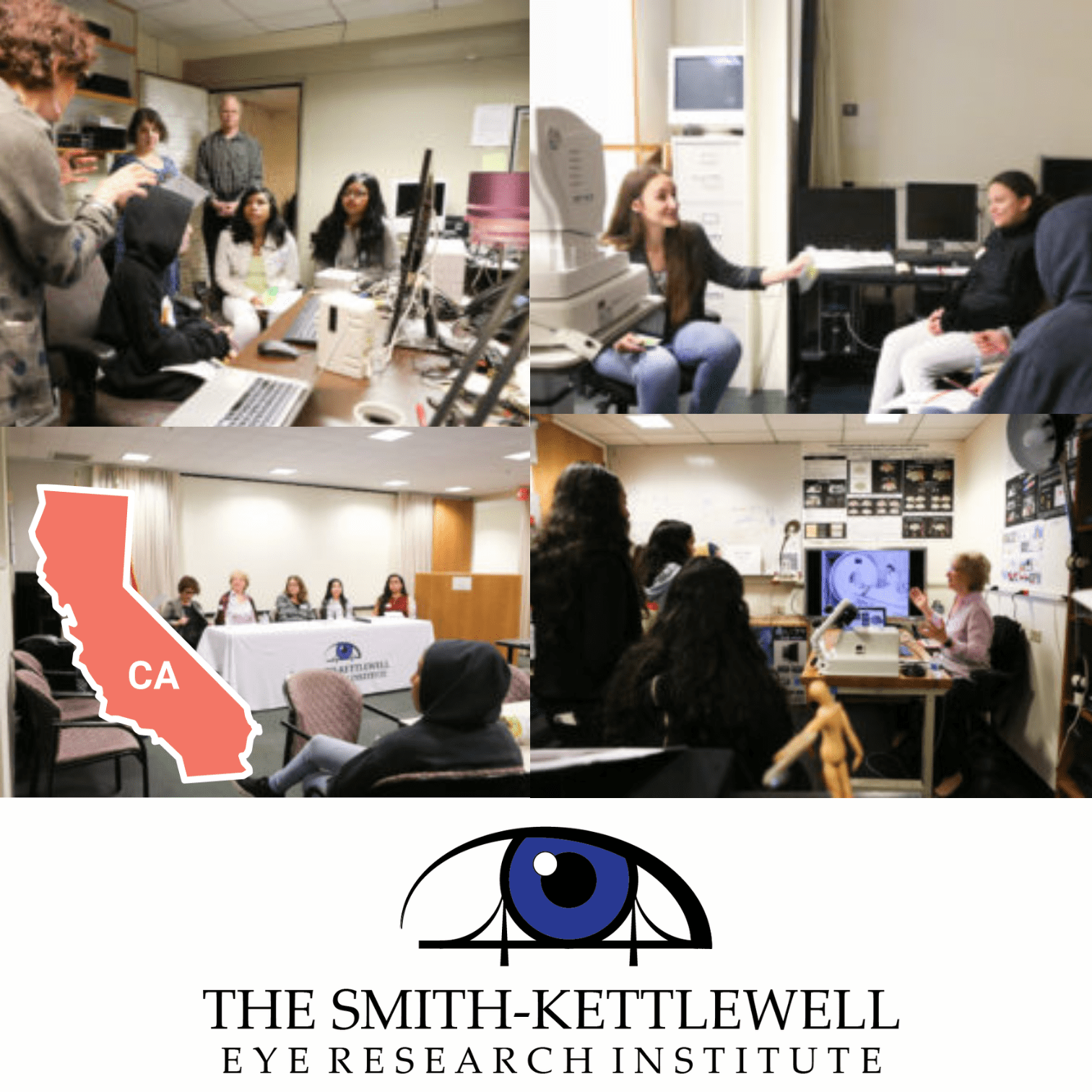 Field Trip at The Smith-Kettlewell Eye Research Institute (San Francisco – Middle or High School)
Educators, be sure to take our short 2022-2023 educator training before signing up for this event.
Only teachers, counselors, or adult staff members at a school can sign up for IGNITE events. If you are a student, please let the IGNITE Educator at your school know that you are interested in this event. If you don't have IGNITE at your school, please email contactus@ignite-worldwide.org to get started!
Learn about vision, brain science, and eye health from scientists who use a variety of methods to study the brain and behavior, particularly focusing on the eyes.
The mission of the Smith-Kettlewell Eye Research Institute is to create a unique environment for research on human vision — basic scientific research to increase the understanding of normal vision in support of vision disorders, clinical research to develop new diagnostic procedures and treatments for visual and other sensory disorders, and engineering research to produce better techniques for aid and rehabilitation of the blind and partially sighted.
This Field Trip is open to Middle or High School students; the first school to sign up will determine the age range for the event.
Everyone entering the building has to provide proof of up to date vaccinations by showing a vaccine card, photo, or QR Code. Masks are required for visitors.
Sold out!