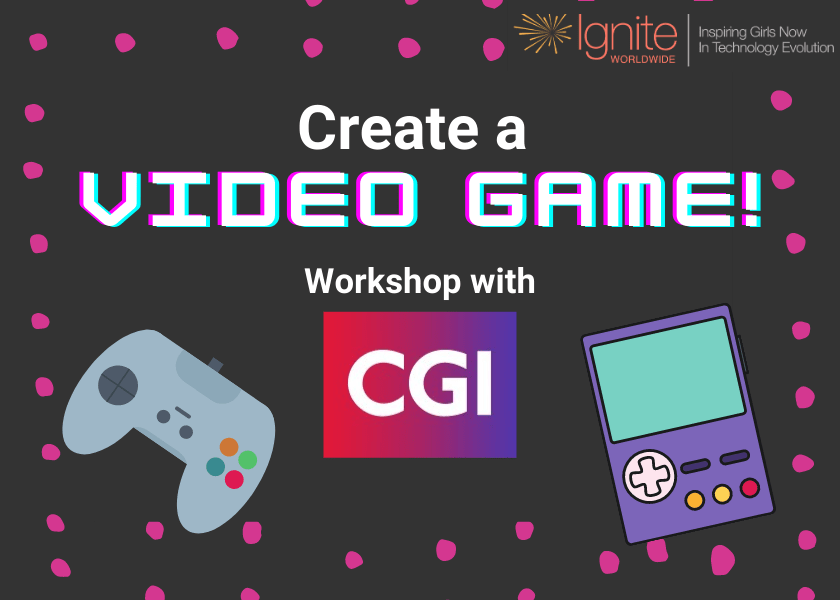 Create a Video Game! IT Workshop with CGI (Middle School)
Teachers, be sure to take our 6 minute teacher training before signing up for the event.
Only teachers can sign up for IGNITE events. If you are a student, please let the IGNITE Teacher at your school know that you are interested in this event. If you don't have IGNITE at your school, please email contactus@ignite-worldwide.org to get started!
Students will participate in a small group hands-on workshop with technology professionals from CGI where they will create their own video game using scratch coding! Then, they will participate in a panel discussion and live Q&A with CGI women in STEM.
CGI is among the largest Information Technology and business consulting services firms in the world! CGI develops technology products and services for a wide variety of customers, including telecommunications, health, manufacturing, oil and gas, retail, transportation, and utilities. Clients include both private entities and governments, with departments focused on space, health, human services, defense, intelligence, public safety, and justice.
The How many students are you bringing? ticket sales has ended!