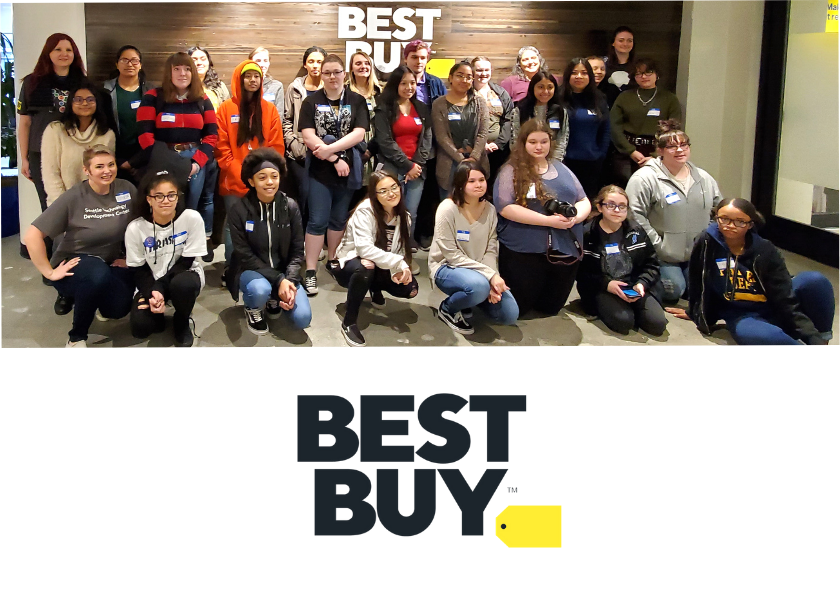 Panel with Best Buy
Teachers, be sure to take our 6 minute teacher training before signing up for the event.
Only teachers can sign up for IGNITE events. If you are a student, please let the IGNITE Teacher at your school know that you are interested in this event. If you don't have IGNITE at your school, please email contactus@ignite-worldwide.org to get started!
This IGNITE panel features women in STEM careers from Best Buy!
We at Best Buy work hard every day to enrich the lives of consumers through technology, whether they come to us online, visit our stores or invite us into their homes. We do this by solving technology problems and addressing key human needs across a range of areas, including entertainment, productivity, communication, food, security and health.
Best Buy's culture is inclusive. We reflect our customer base and the population of the communities in which we serve. At Best Buy, we include people from all backgrounds and identities, and we'll maintain open communication about our goals, opportunities and challenges. We foster an inclusive culture that embraces our differences and provides employees an environment where they can bring their whole selves to work.
We believe when we show up this way, employees feel like they truly belong; allowing them to fully invest in our purpose.