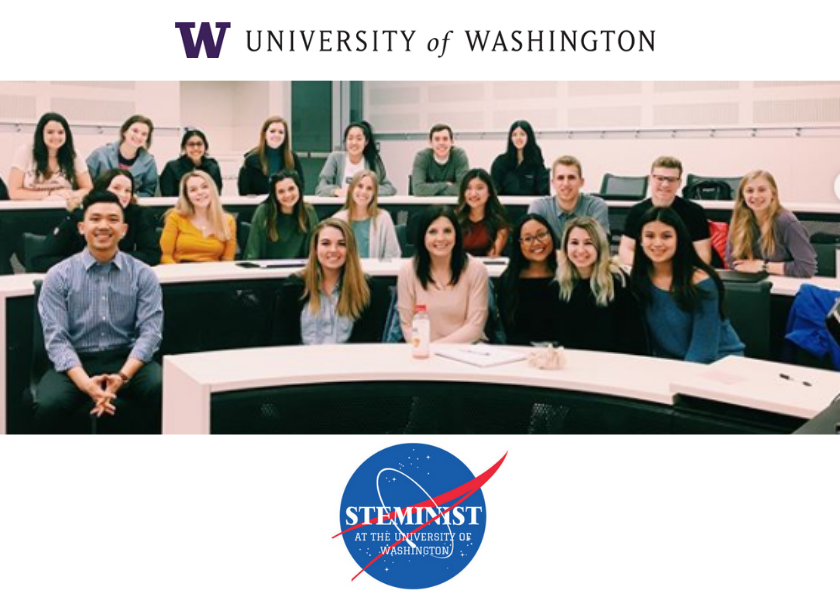 Panel with University of Washington STEMinist w/ Extended Q&A
Teachers, be sure to take our 6 minute teacher training before signing up for the event.
Only teachers can sign up for IGNITE events. If you are a student, please let the IGNITE Teacher at your school know that you are interested in this event. If you don't have IGNITE at your school, please email contactus@ignite-worldwide.org to get started!
The STEMinist club at the University of Washington seeks to create a community to empower and support UW womxn who are STEM majors and minors. This club began when our founder got tired of sitting in male-dominated classrooms that lacked historically underrepresented groups. We strive to support and uplift one another's voices and future careers through mentorships and network. We also want to inspire and support YOU as you pursue STEM opportunities and careers!
At this virtual IGNITE panel, students will meet college women studying a broad array of STEM subjects from computer science to engineering to environmental sciences. Learn about the college experience, ways to get involved, classes to take, managing the workload, and how to pursue internships/research! There will also be plenty of time for a Q&A discussion, and you will have the opportunity to join an additional Q&A session after the event so your students can continue their engagement!