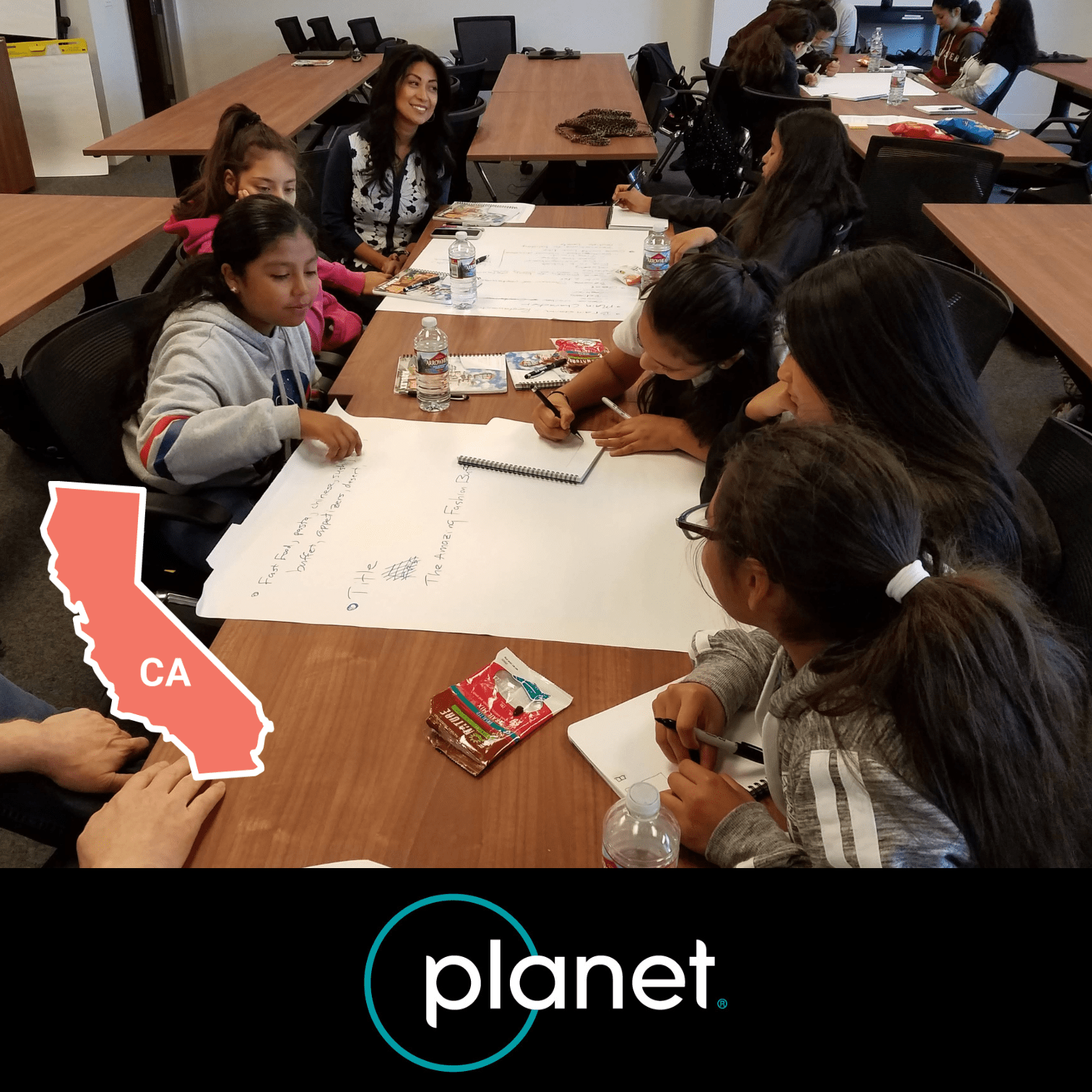 Field Trip at Planet
Educators, be sure to take our short 2022-2023 educator training before signing up for this event.
Only teachers, counselors, or adult staff members at a school can sign up for IGNITE events. If you are a student, please let the IGNITE Educator at your school know that you are interested in this event. If you don't have IGNITE at your school, please email contactus@ignite-worldwide.org to get started!
Students will participate in a tour of the stunning satellite lab; see mission control; perform a technical activity (day in the life of the satellite, extracting data from images); and hear from women across various departments in the company about their journeys!
Planet has a constellation of more than 250 Earth-imaging satellites that they use to take a photo of the entire planet every day. These photos are used to track change around the world — for agriculture, deforestation, urban growth, and much more! Students will be able to experience how these satellites are built and operated and how unique data is extracted from the resulting images. All attendees will receive Planet stickers, pens, and notebooks!
No COVID protocols have been specified.
Sold out!