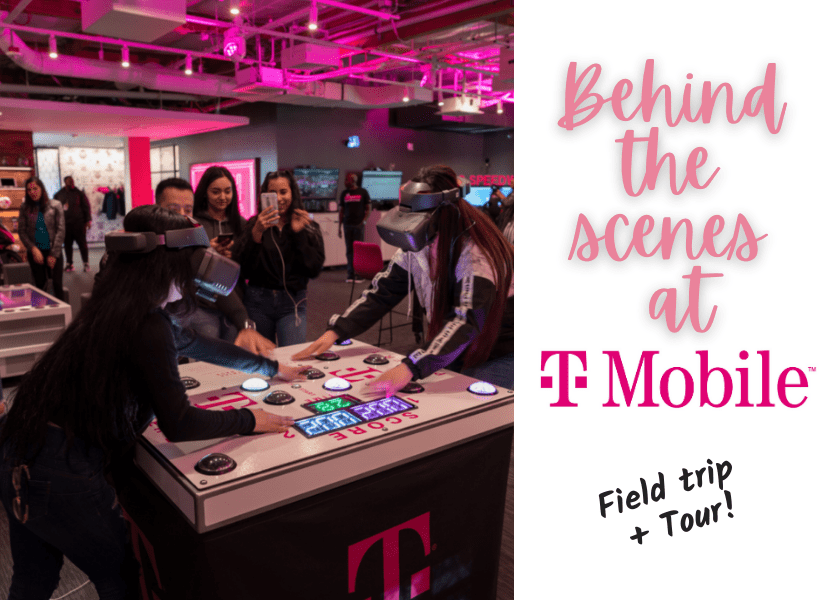 T-Mobile Field Trip w/ Swag! (Middle School)
Teachers, be sure to take our 6 minute teacher training before signing up for the event.
Only teachers can sign up for IGNITE events. If you are a student, please let the IGNITE Teacher at your school know that you are interested in this event. If you don't have IGNITE at your school, please email contactus@ignite-worldwide.org to get started!
Go behind the scenes at one of the leading companies in the wireless industry! Students will get an exclusive virtual tour of the T-Mobile technology center, learn about all the amazing tech the company is working on, and meet women technologists who are doing this exciting work!
At T-Mobile there is a lot going on behind the scenes to support the websites customers use for support, to buy things they need, or to pay their cell phone bills. There are also a lot of cool apps like "T-Mobile Tuesdays" that provides customers a fun experience by giving coupons and free things just for being a T-Mobile customer!
The Book Students ticket sales has ended!