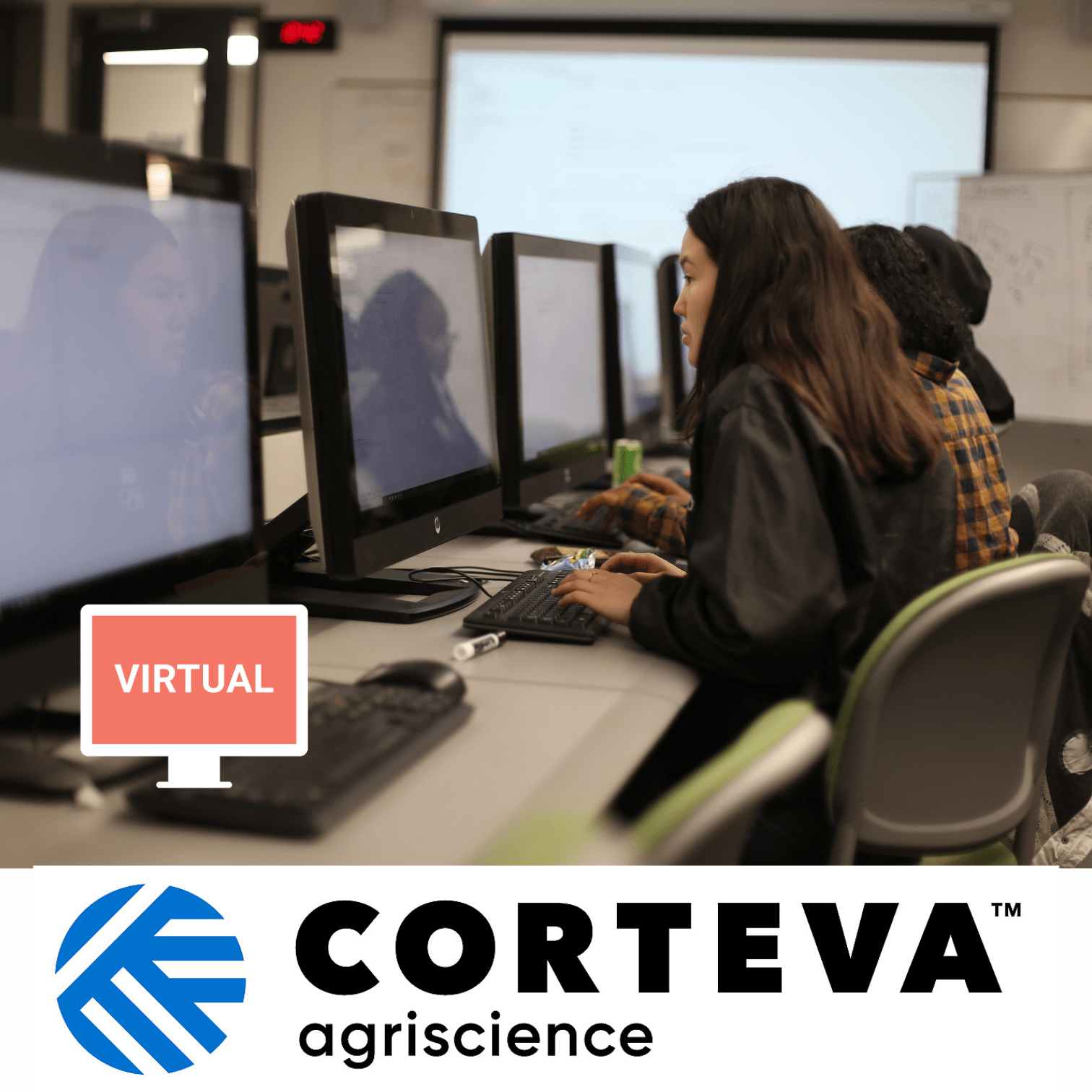 Virtual Engineer Your Favorite Food Chemical Plant Experience with Corteva (High School)
Educators, be sure to take our short educator training before signing up for the event.
Only teachers, counselors, or adult staff members at a school can sign up for IGNITE events. If you are a student, please let the IGNITE Educator at your school know that you are interested in this event. If you don't have IGNITE at your school, please email contactus@ignite-worldwide.org to get started!
In this event, students will brainstorm, design, and draw up plans for a chemical plant that takes "raw materials" – ingredients – to their final product, their favorite meal! What are the raw ingredients that make up their favorite meal? What are the "processes" (boiling, cutting, frying, etc.) those raw ingredients need to undergo, and in what order? They will also need to consider all the "operating parameters" (dough bakes for 20 minutes at 350 C) required to make a successful meal and, last but not least, include any safety measures that must be taken while the ingredients are being processed. In the end, they will appreciate the challenges of the engineering design process – and all of the people who have ever cooked them a meal!
Students will also meet STEM professionals and learn about their career journeys through a live Q&A!
Corteva Agriscience is an agricultural chemical and seeds company that helps farmers from all across the globe feed the world. Corteva provides farmers with unique and innovative solutions to protect and increase the yield of their crops to ensure our world is flourishing with the nutrients it needs. Corteva is driven by its beliefs and purpose; to enrich the lives of those who produce and consume, ensuring progress for generations to come.
This virtual event is open to students in grades 9-12.
The Book Students ticket sales has ended!