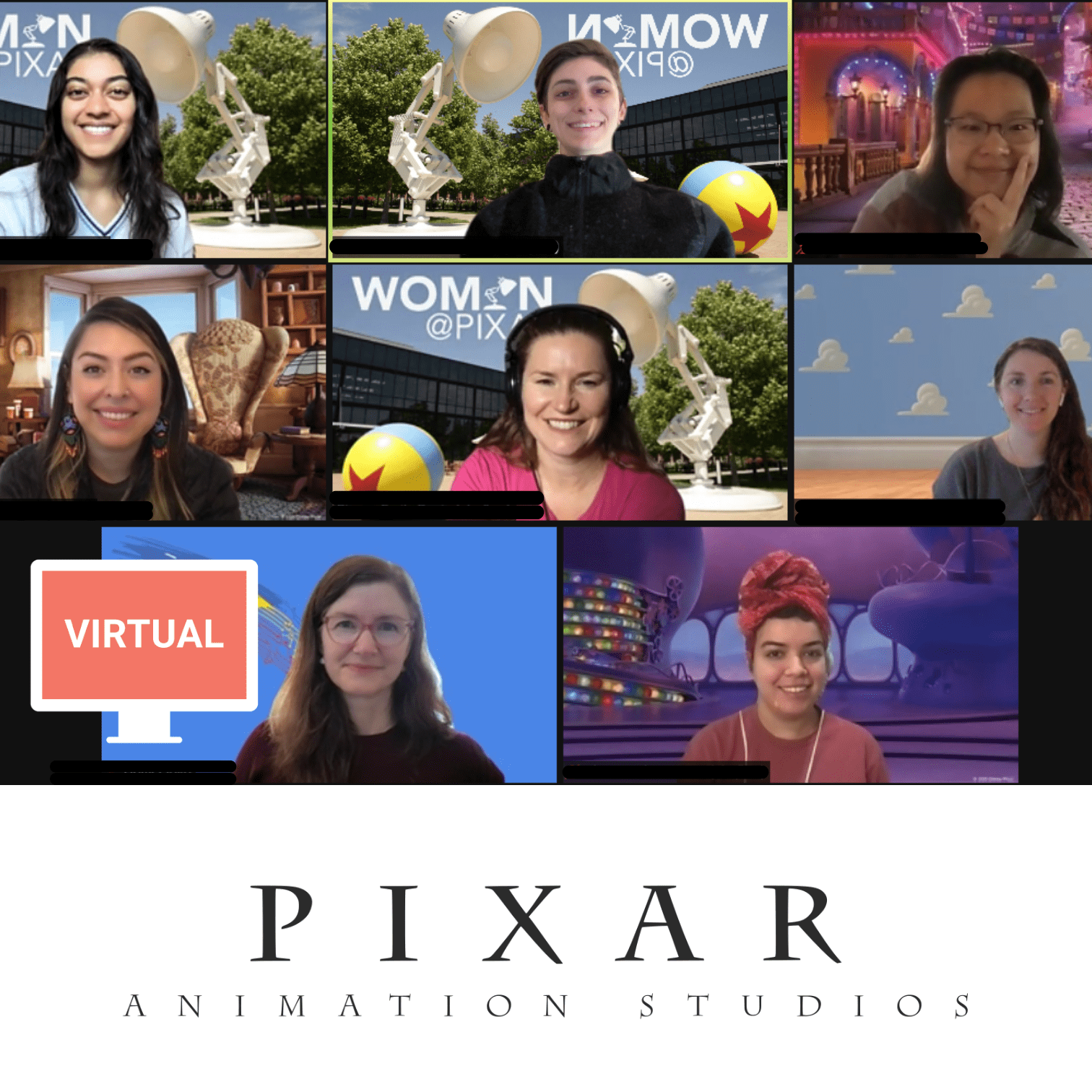 Virtual Panel with Pixar
Educators, be sure to take our short teacher training before signing up for the event.
Only teachers, counselors, or adult staff members at a school can sign up for IGNITE events. If you are a student, please let the IGNITE Educator at your school know that you are interested in this event. If you don't have IGNITE at your school, please email contactus@ignite-worldwide.org to get started!
Students will hear women in STEAM at Pixar tell their stories, share their challenges, and how they overcame them. Students will then participate in a live question and answer session with the panelists!
Pixar is an animation studio devoted to the art of filmmaking by diverse storytellers. Pixar employees work in careers that span the full spectrum of STEAM disciplines, from fine art to cutting-edge computer science technology. Panelists will offer their perspective on the Pixar filmmaking pipeline, from story idea to the final rendered image you see in the theater. Their collective experience will demonstrate the many diverse career paths at the company, from the highly artistic to the deeply technical. All the disciplines of STEAM inform Pixar's pipeline, and hopefully this presentation will de-mystify the filmmaking process!
This event is open to middle and high school students.