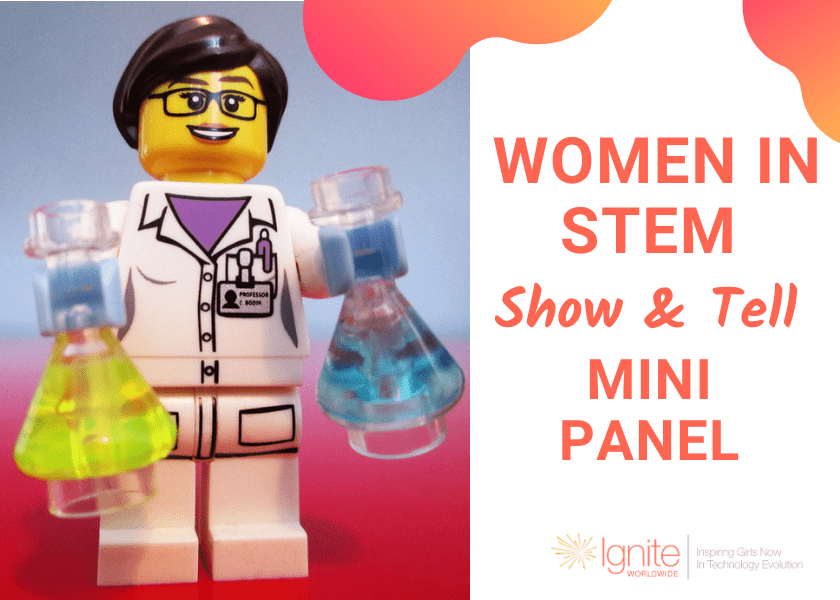 Women in STEM Panel & Show-and-Tell (Elementary School)
Teachers, be sure to take our 6 minute teacher training before signing up for the event.
Only teachers can sign up for IGNITE events. If you are a student, please let the IGNITE Teacher at your school know that you are interested in this event. If you don't have IGNITE at your school, please email contactus@ignite-worldwide.org to get started!
Introduce girls and non-binary students to STEM through women who do these jobs every day! During this virtual event, students will meet women in various STEM fields who will talk about their job, why they love it, and obstacles they've overcome. Speakers will also bring show-and-tell items to help girls better get to know them and their jobs! Students will have a chance to ask questions during the Questions and Answers session.
This event is open to girls and non-binary students in grades 1-5.
Speakers include:
Casey Burt, Propulsion Engineer at Boeing
More to come!