Inspiring Girls Now
In Technology Evolution
IGNITE Worldwide has been recognized as a best practice program by many prominent organizations such as the National Science Foundation and the Association for Career & Technical Education. Learn more. 
We work directly with teachers to offer hands-on learning events during the school day, eliminating barriers to ensure all girls can participate.
Our program is based in 20 years of research, incorporating proven methods such as work-based learning opportunities, participation with friends, and a interaction with relatable role models. 
Announcing our Fall Fundraising Campaign,
Our annual fall fundraising event generates the resources needed to support the IGNITE Program throughout the upcoming school year. You can support the campaign by making a tax deductible donation and/or hosting a peer-to-peer fundraising page. Help us raise $100,000 to support IGNITE Students this school year!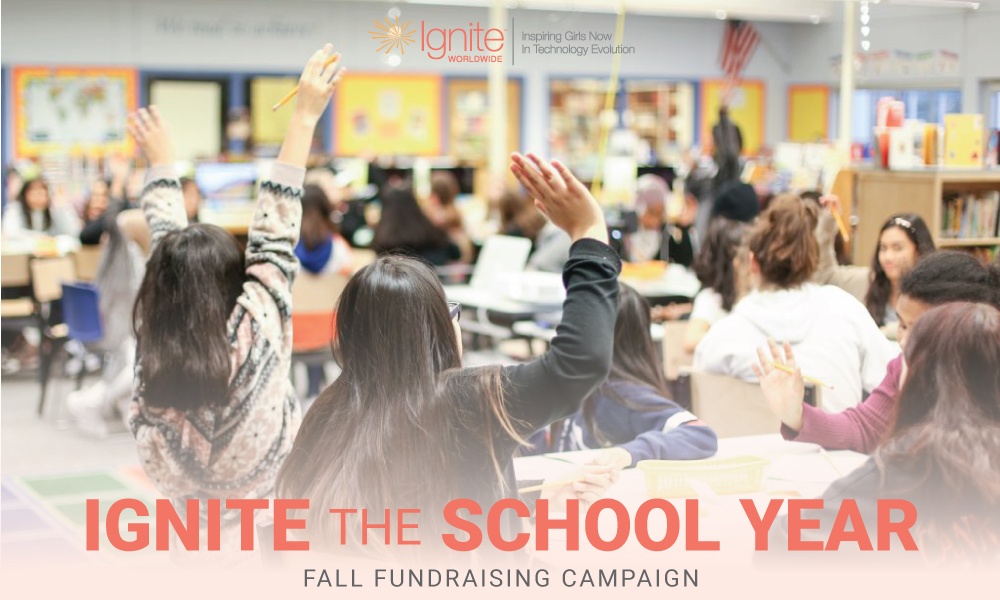 IGNITE Worldwide changes gender and racial equity in STEM permanently and systematically.
Watch this 90 second video to learn why!
Help us close the gender gap in STEM

Jun 16

Jun 15

Jun 07

May 24

May 24

May 17

May 13

May 13

May 12

May 11

May 11

May 06

May 05

Apr 29

Apr 28