Announcing the IGNITE Worldwide STEM Contest for Girls!
In celebration of launching this page for IGNITE girls, we are launching a STEM contest! We invite girls and young women to apply with their creative submissions to express why they think it is important for women to be in STEM.
Stay tuned for more details!
IGNITE Panels: Learn from Women in STEM Careers
The Importance of Staying Connected
Finding a Mentor and Supporting Other Women
Engineering Careers for the Non-Programmer with Microsoft
Valuing and Learning from Failure
Learning about Hireable Skills
You Don't Need to be Perfect, Just Curious! Sponsored by Amgen
STEM Career Panel with Women of Comcast
Stay Safe Online! Tips with Microsoft Security Experts
Creating Spectacular Movie Experiences with Dolby
Creating Spectacular Music Experiences with Dolby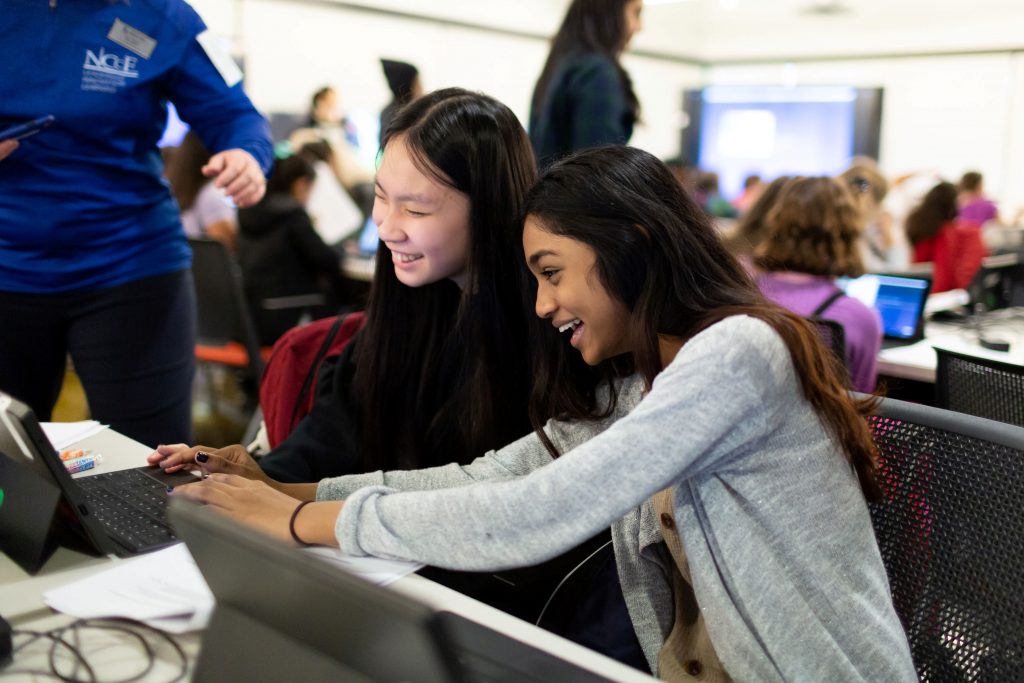 Want IGNITE Worldwide at your school?
Find a STEM teacher or career counselor at your school to be your advocate.
Ask your IGNITE teacher to complete this short training.
That's it! Your IGNITE teacher can now sign up for IGNITE panels, field trips, and workshops for all girls and non-binary students at your school.
Questions? Get in touch at contactus@ignite-worldwide.org.
More resources coming soon! If you are interested in featuring a STEM resource on this page (learning tools, internships, educational programs), please email contactus@ignite-worldwide.org to inquire.