Hi All,
On December 3rd, IGNITE girls from Franklin High School traveled to Microsoft for a Teaching Kids Programming(TKP) event. Franklin students have turned out in large numbers to IGNITE events, and we were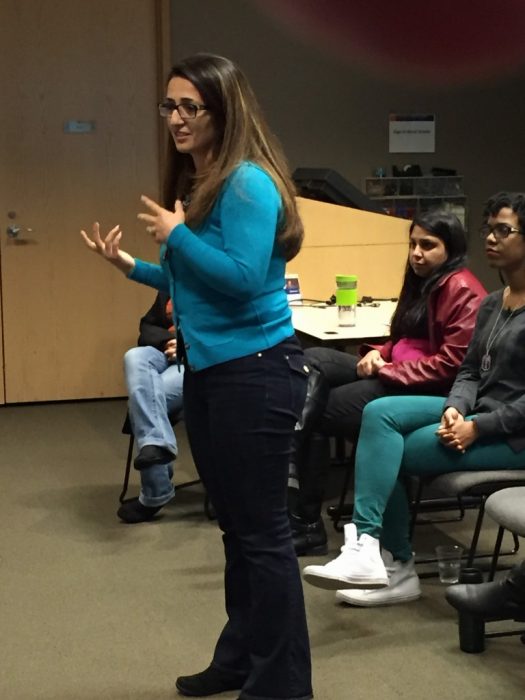 excited for the girls to learn programming and meet amazing Microsoft women. For most of the girls, this was their very first experience with coding. Ashley Myers and Steph Burg and were our TKP teacher leaders for the day. Both are incredibly smart women and terrific with the girls.
Ashley Myers is a Computer Science teacher in Seattle Schools, formally a high tech woman who worked at Microsoft, and has led these workshops for many years as a volunteer. She has given literally hundreds of girls an opportunity to try coding for the very first time. This is such an amazing gift Ashley has contributed to IGNITE girls over many years.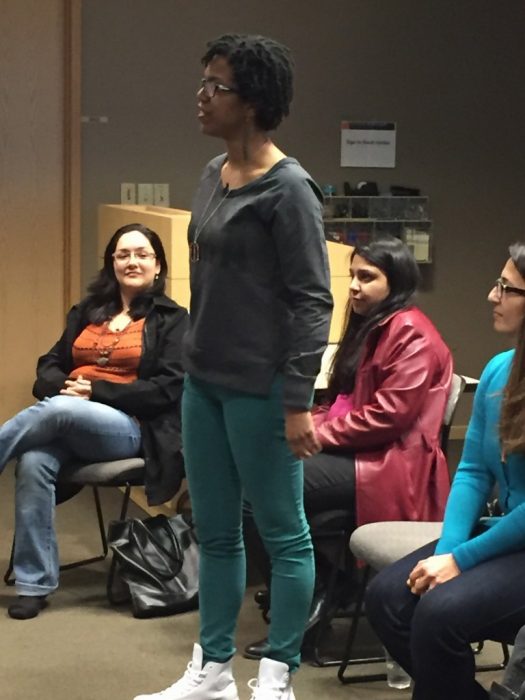 Steph Burg is a Senior Software Development Engineer on Microsoft Word, has led many TKP events and is an inspiration for many girls. Thank you Ashley and Steph for your dedication and expertise! This workshop is a life-changing event for the girls, and we have you to thank for that.
Franklin girls had a great time learning to write code using Small Basic. Led by Ashley and Steph, they learned some of the basic programming concepts, such as getters, setters and loops. They put their new knowledge to use when they were challenged to design stars and spirals on their own, which for many girls was the most challenging aspect of the day, and the most rewarding when they figured it out. One thing that is always fun to see is the way volunteers interact with students as they help out around the room. They always ask the right questions to help students think like programmers without giving away the answers. It is fun to watch and a great way of building up the girl's skills!
---
Thank you to the Microsoft/IGNITE Volunteer Coodinator's who make sure all of the details for the day are taken care of. We could not make this all happen with the tireless work of Aparna Vishwanathan who has put in countless hours of work for the 9 trips we do each year to Microsoft. Aparna has been doing this for quite a few years now. She does it all, from securing rooms, ordering food, room set ups and making sure volunteers are signed up and ready to go. Thank you Aparna for the amazing work you do to keep our events going at Microsoft. For all of the hundreds of girls we have served each year and could not do without your tireless devotion.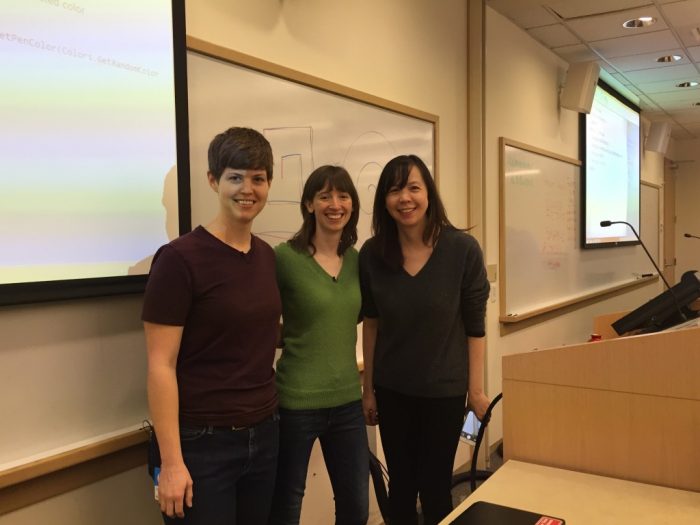 We want to welcome Christine Alexander to the team, someone to help Aparna with the endless details that go into have a successful event for the girls. Christine jumped right in and offered to join Aparna in her IGNITE/Microsoft Volunteer Coordinator Role. Now we will have two dedicated women to help us. And Aparna will have some well deserved help!
Thank you to all of the amazing and talented Microsoft women who volunteered at this event. We are so thankful as always to the women from Microsoft who not only spent their morning helping the girls learn Small Basic, but also spoke with them about their experiences as women in high tech careers. Volunteers gave girls the inside scoop on working at Microsoft, including some pointers on landing a job there, as well as the diversity of jobs that suitable to a variety of skills and personalities. Volunteers, thank you for your guidance during the workshop, and for giving girls a glimpse into what is possible for their futures! We are blown away by your desire to help girls pursue meaningful, interesting careers!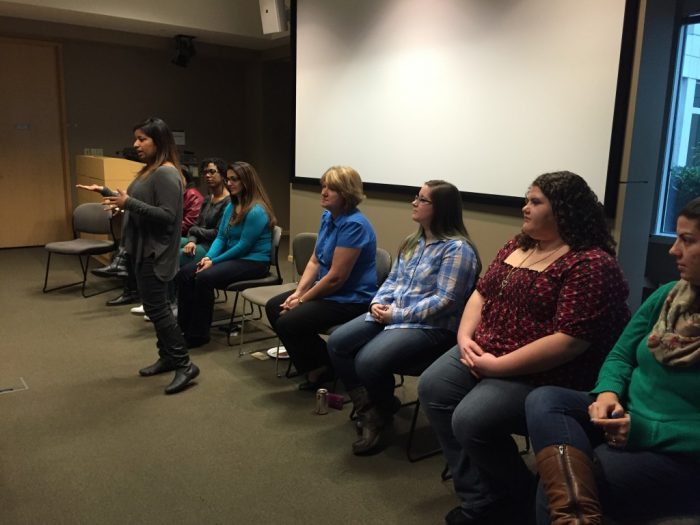 Thank you to Rupi Sureshkumar, Program Manager, Vaz Rosario, Service Engineer,  Preeti Krishina, Program Manager, Cierra McDonald, Senior Program Manager, Kaycee Anderson, Program Manager, Ani Babaian, Program Manager, Christine Alexander, Business Administrator, Raelene Sanders, Service Engineer, and Dimah Zaidalkilani, Program Manager.
You were all so wonderful with the girls.  We cannot thank you enough for being IGNITE volunteers and caring enough to share your stories. Each time the impact you have changes the way the girls think about themselves and these career choices. Thank you again for an exceptionally powerful event.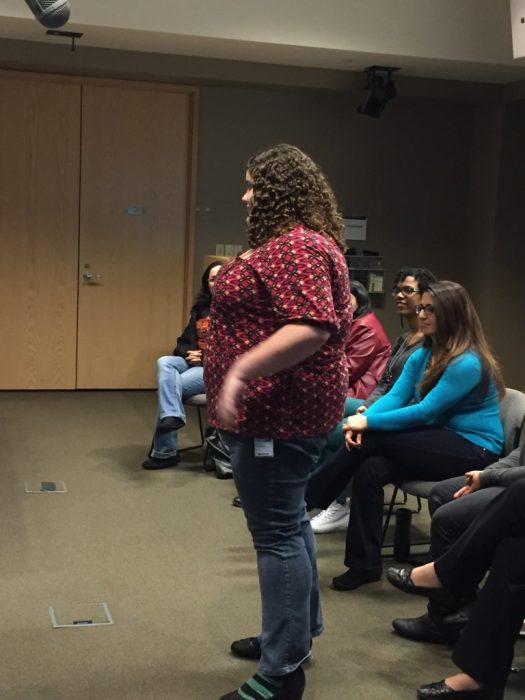 A big thank you to Audra Eng, IGNITE's Director of Development and Operations. At this event, we also were shooting a new IGNITE video, to be out soon! Without the work Audra does behind the scenes, we could not have had this event come off and video at the same time! Audra does so much for IGNITE day in and day out, and we want her to know how much she is appreciated. She is moving IGNITE forward in amazing ways and it's very exciting to witness. Thank you Audra for all you to for IGNITE, every single day.
Big thanks also to Franklin Math Teacher Julie O'Brien for her work getting students ready for the day. Julie has been doing IGNITE at Franklin HS for 4 years, This year she has won the IGNITE Teacher National Best Practice award. Her work with the girls at her school is exemplary. Julie has proven already to be an incredibly encouraging force, and wonderfully supportive of Franklin girls. Julie's hard work can be seen in the number of opportunities she provides to students, and the large group she turns out to each event. She does 10 IGNITE events each year and makes it look easy! She is an inspiration to us all. We are excited to continue partnering with her in the coming months and years. Thank you, Julie!
---
Franklin girls asked a ton of great questions, and the volunteers were engaging and forthright in their responses.
In addition to the community perks, the panel spoke of the relative ease of moving from one division to another, the substantial salaries, and the opportunities available at Microsoft for those who are social and love working with others.
---
Here are the comments from the survey forms. The girls fill these out after each IGNITE event. It's always great to hear what the girls had to say. They always say it best.
I really liked how inspiring the women that were talking were. Just this event overall helped me view engineering in a new light/view, positive, interesting way. I loved this event and only wished for more time. Grade 11
Being able to code, listening to the employees stories, how they got there, learning the job opportunities at Microsoft. This inspired me to go toward my dream to be an engineer, and maybe even for a big company. Grade 9
The advice we got made me feel inspired in joining engineering, it made me think twice on my negative thought and start feeling with more positive thoughts. Grade 11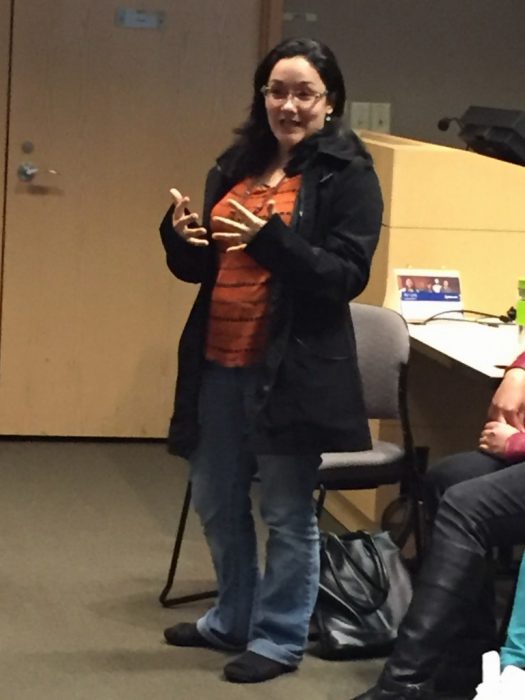 I liked how each speaker had a story that inspired me to do more good. It has inspired me to work harder and actually take school more seriously. Grade 10
Everything was really good. I really enjoyed the hands on workshop because it showed me how a job like programming really worked at a basic level. Keep doing this  grade 10
I loved learning hands on. I learned how these women do more than just technology on their jobs. It takes a team to do it. I felt it was all very friendly and warm, This event was perfect. Grade 10
I enjoyed listening to the speakers and playing with the code on the computer. Plus the attitude of the leaders gave towards us today was great. You all did really good. Grade 10\
I really enjoyed hearing from the speakers about being able to hear about what they've been through and getting to know more about engineering. I GOT TO CODE!! I really liked this whole event already!   Grade 10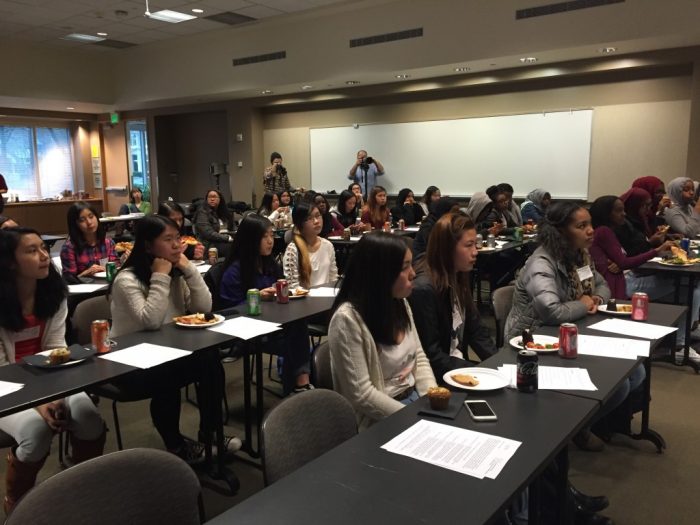 I liked how the speakers told us their experiences working at Microsoft and their previous experiences working in this field from their struggles' to accomplishments. Overall the whole experience was an inspiration.  I would not change a thing! Grade 10
I enjoyed the women's stories and how they love their jobs, and how they how they came  to start here. This event inspired me by motivating me not to stop but continue my dreams. Grade 10
Just hearing the women's stories in general inspired me. Keep up the excellent work. Grade 11
I loved hearing the different stories and they made me believe even I can get into CSE. Grade 9
I enjoyed learning coding, and also during the Q and A, I got a lot of useful information that helped me decide what I wanted to do! It was great. Grade 9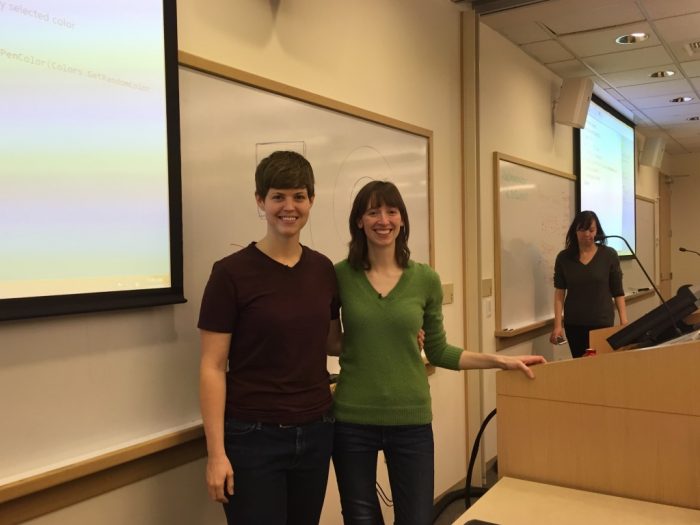 All of the speakers made me feel like I can do this. The activity we did was really fun. All of the speakers stories were really nice and I would like to add mine in the future possibly. Grade 9
I liked how most of them had a sad story but then they fixed that sad story and changed it into a good  and happy story, by trying and not giving up and finish their goal, and bringing their goal to life. Grade 10
Getting to know more about Microsoft which inspires me to work at Microsoft someday. Everything was amazing. Grade 10
The women who worked at Microsoft telling us about their experience and journey to get their jobs. Grade 10
I loved learning how to make the tortoise move. This event inspired me to not give up on my dreams. Grade 9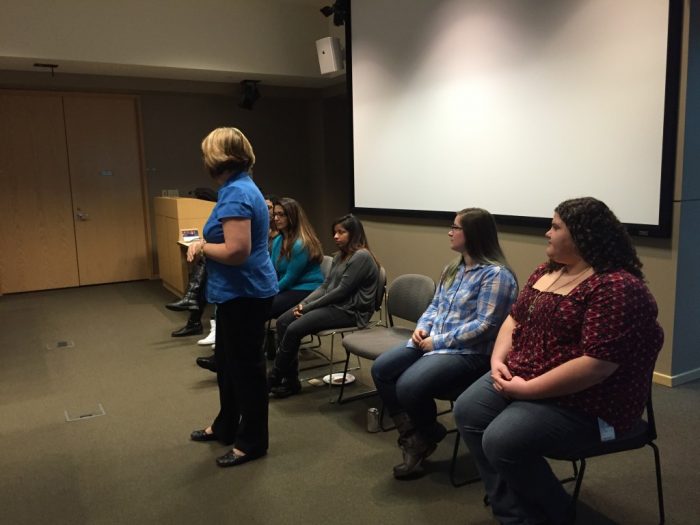 I enjoyed actually doing the hands on coding. This was a fun experience and inspired me to do more coding. Grade 9
I enjoyed hearing all of the women who had struggled to get where they are now. Grade 9
I liked how the women talked about their own personal story. Some funny, some inspiring, like the lady from Iran, It's great! Everything was perfect! Grade 9
Everything inspired me! Grade 10 (a lot of girls said this)
Everyone's story was inspiring. Grade 12 ( a lot of girls said this too)
---
Thank you all for making this wonderful day possible.
Cathi