11-20-15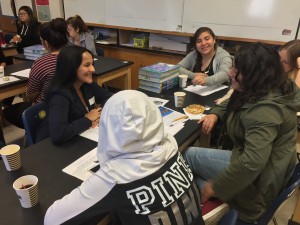 We had a wonderful IGNITE panel discussion with 10 volunteers from VMware, Atlassian, Splunk, and IGOR Institute with over 23 SF Mission High School girls. The volunteers sat with a set of 3-4 girls each and shared their career stories. They mentioned how they got to where they are today, what obstacles they had to overcome to get to where they are today, and they talked about their jobs and what they do.
The girls were able to ask questions and get a better understanding of various technology and engineering jobs are available to them, and how women chose their college majors and career paths. The girls loved the discussions and mentioned how inspired they were after the conversations.
---
THANK YOU!!!
Thank you to Gargi Keeling (Director, Product Management) for bringing the wonderful breakfast sponsored by VMware and all the VMware swag including pens and candy and prizes for the girls! And, thanks to all the VMware volunteers including Andrea Ramirez (Engineering Manager), Kathryn Murrell (Engineering Manager), and Anita Kibunguchy (Product Marketing Manager).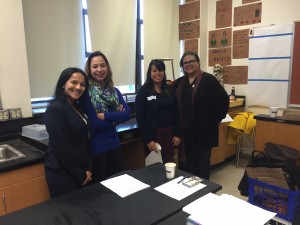 Thank you to each of our IGNITE Volunteers, including the 4 women from Atlassian: Aubrey Blanche (Global Diversity Programs Lead), Jessica Huffman (Data Analyst), Lori Lee (Software Developer), and Sarah Goff-Dupont (Marketing Lead). And, thank you to Maritza Perez (Director, Product Management) from Splunk and Sean Murphy (VP Engineering) from IGOR Institute. Each of these volunteers shared their stories with the girls, and it's what makes this experience so relevant and valuable. The girls relate to the volunteers and see how similar they are to them: they went through a lot of things, did not have it easy, and had to work hard, but triumphed because they never gave up. It's an amazing message and one that changes these girls lives forever. Thank you to everyone who shared their stories and answered the girl's
questions with care and such thoughtfulness.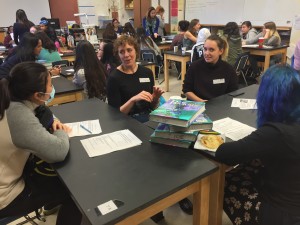 Thank you to Becky Fulop, the IGNITE teacher who recruited all the girls who came to the IGNITE panel discussion and to Tera Freedman who helped take pictures during the event. We are so glad to be working with SF Mission High School and Becky – thanks for connecting us with so many key teachers and people inside of SF USD.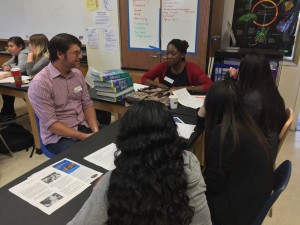 Becky is an awesome IGNITE teacher and is coordinating all the girls for the upcoming field trips to Atlassian and Redfin. Thank you for all you do to inspire girls to learn about STEM careers. IGNITE teachers inspire us all.
---
Here are the comments from the Student Evaluation surveys. The girls always say it best.
I enjoyed getting to know about different careers in STEM and it inspired me to try more activities that can get me there. Grade 9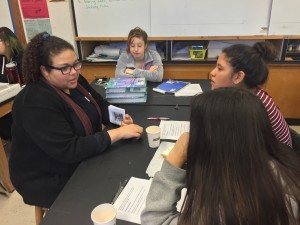 I liked hearing people's stories and how they became interested. I liked how they were all from different backgrounds and fields. This made me more interested in technology. Grade 10
I enjoyed speaking to the volunteers, and hearing their experiences. Grade 10
I liked hearing the different ways people influenced technology and they gave good college advice. Grade 10
One highlight I had was learning how other women chose their majors in college. This event inspired me to look into my career in science this year. Grade 10
I liked how some of the volunteers were like me now, they didn't know what they wanted to do in high school, but how they have their life all figured out! 🙂 Grade 10
I met someone who was interested in the same things that I am interested in during high school. (Design, Math, and Computer Science). Grade 11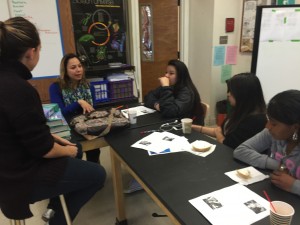 I really enjoyed talking to everyone about what they do and how they got there. I feel inspired to talk to more people about their careers so I could find something that I would want as my own career. Grade 10
I enjoyed learning about what other people do and it inspired me to do something that I like to do. Grade 10
Talking to people that care and learning about their jobs. Grade 9
I learned alot of different things, it inspired me to try technology in college and try something new. Grade 11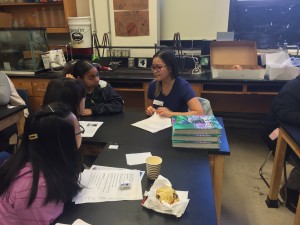 I enjoyed asking questions and getting to know new people. Grade 10
I liked how I learned what different people did on a daily basis and how they like and enjoy what they do. Grade 10
I learned that more girls need to join, it's not as hard as it seems, and how there are different types of technology and opportunities. Grade 10
Listening to their stories and how they got to where they are. Grade 10
It was great hearing how everyone got interested in it and made me want to do something like this. Grade 10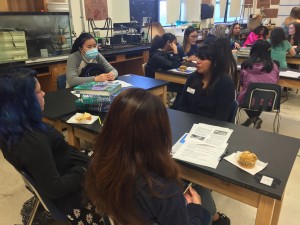 It was an inspiring day for everyone! Thanks for all the stories!