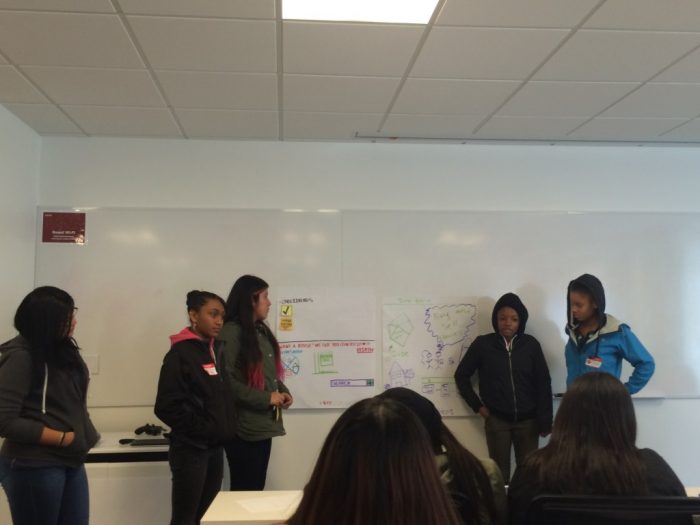 3-7-16
On Monday, March 7, Redfin rolled out the red carpet for 26 girls from Mission High School in San Francisco.  Girls made their way through the rainy streets of San Francisco to arrive at a beautiful red office building with 360 degree views of the city.  Upon arrival we got a full tour of the offices; the highlight was a cardboard cutout of Justin Timberlake!  Girls were then broken into small groups and asked to 'redesign' Redfin's homepage, to make it more consumer-friendly, each group guided by a Redfin volunteer.  Girls jumped right into the project and came up with really creative ideas, like including multiple languages instead of just English, making dynamic slide shows, and including catchy slogans.  Each group of girls had the opportunity to present their ideas to the whole group and to Redfin employees who planned to take the girls' ideas back to their marketing team.
After the breakout sessions, it was time for lunch!  In addition to unlimited snacks and drinks all day, Redfin had a really nice catered lunch for the girls, and invited all of their employees to sit with the girls and engage in informal conversations with them.  This made the girls feel like guests of honor.
After lunch we had a panel discussion with 7 female Redfin volunteers who mostly answered questions that the girls wrote down for them ahead of time.  They answered questions like "What's it like to be a woman working at Redfin?"  "Have you ever faced discrimination here or at another workplace because of your gender?"  "What classes did you take in high school and college to prepare you for this job?"  and "How did you know this was what you wanted to do?"  The panel discussion lasted for over an hour because there were so many questions from the audience!
We ended the day with a little bit of ping pong and warm brownies, and were on our way.
---
Thank YOU
Thank you especially to Ben 'Ditto' Lasley and Monica Tie for organizing the event on the Redfin end of things.  They really thought through every detail and made sure to get their whole company on board.  Thanks also to Shelley Balleza, the office manager, who made all of the logistics run so smoothly (and who, no doubt, was responsible for the warm brownies!!!).  Thanks to group leaders and panelists Celine Cuevas, Jane Nemenman, Becky Bochatey, Jessica Lan, Helen Wang, Lida Wang, Akshata Gangelli, Jennifer Hwang, Kelsey Shimada, Kavita Kanetkar, and Chanel Weathers, and to Luke Misenheimer and Curtis Howell for fielding girls' questions during lunch.
Thanks also to Audra Eng and Cathi Rodgveller for all the behind-the-scenes support from Ignite.
---
STUDENT EVALUATION COMMENTS
I enjoyed designing the page for Redfin.  It was great!  Grade 11
I enjoyed knowing more about each one's jobs and what it is that they do exactly.  Grade 10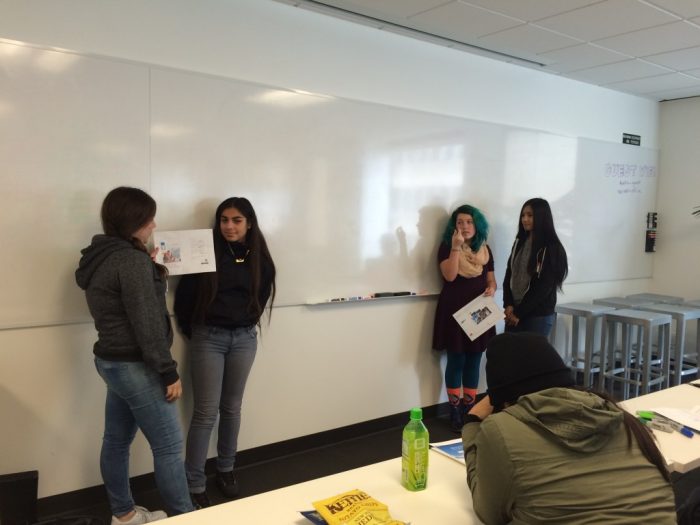 All the workers were nice and explained everything clearly.  Grade 10
I enjoyed being able to talk 1 on 1 to people who work and Redfin. This way we really got to focus on all of the different aspects of working at a company like this.  This event has inspired me to think more about a career in tech.  Grade 9
I enjoyed how, at lunch, you could talk to the employees and explore the office space because it made this type of job more real in my mind.  Talking and listening to employees answer questions inspired me because there were people who didn't graduate from college but still made it into this business and that makes it, once again, feel more real in my mind. Grade 9
I enjoyed learning about the different roles and how they work together on the same product.  I now feel inspired to look more into technology-related internships and careers.  Grade 9
I could see what steps different people took to get where they are now.  Grade 12
I enjoyed asking questions and everyone being so friendly and making me feel welcomed; this event has inspired me a lot.  Grade 10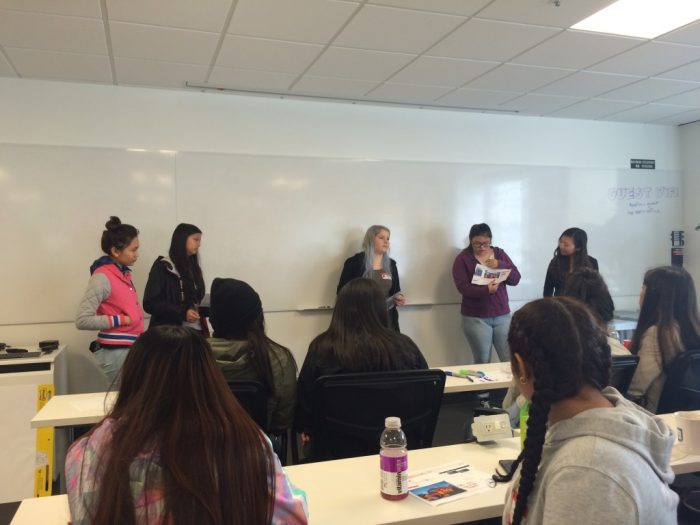 I enjoyed hearing people talk about their jobs.  Grade 10
I liked designing my own version of the Redfin site.  Grade 10
Make sure to value myself as a person and as a woman.  Grade 10