May 4, 2016
Hi All,
We had an amazing trip to Moz today. About 40 girls enjoyed visiting Moz, meeting the women there and learning all about the company.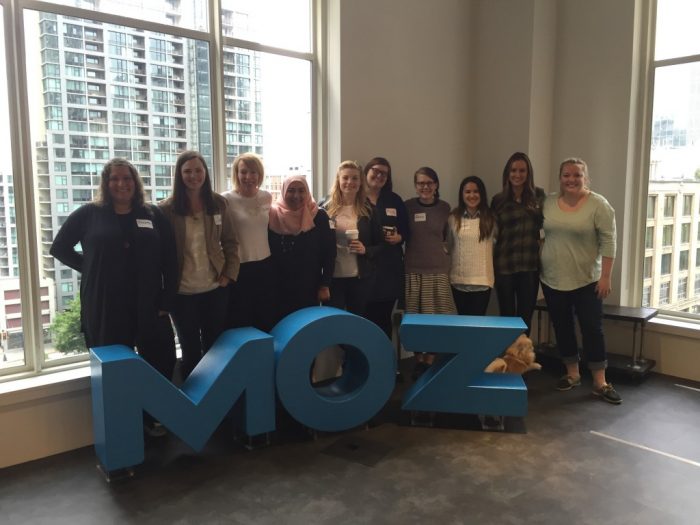 Upon arrival we heard a fabulous talk from the CEO Sarah Bird. She shared her story and all about Moz. Her story was amazing and so heartfelt. The girls really were taken with her journey.
After Sarah's talk the women from Moz divided the girls into small groups to solve some actual problems that Moz seeks to solve each day. The girls came up with great ideas and then shared the ideas with the whole group. They had a chance to see what it would be like to attend a work meeting and share ideas with co-workers as if they worked at Moz. Then Moz served a wonderful lunch and desert while a panel of women shared their stories. We took a bit of time for questions and a tour of the company. It was an inspiring and empowering day for all.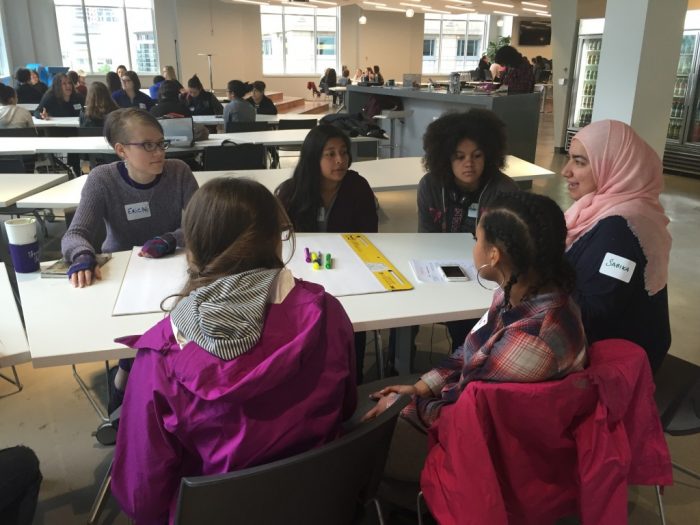 ---
I want to thank Anne Bowman, who worked with me to put together such an amazing day. Anne was so easy to work with and made sure each and every detail was perfect.
Thank you to Sarah Bird, Moz CEO, who took the time out of her day to spend with local high school girls. She cares so much about inspiring girls about STEM careers and was so open and honest about her personal story to uplift girls and motivate them to think big!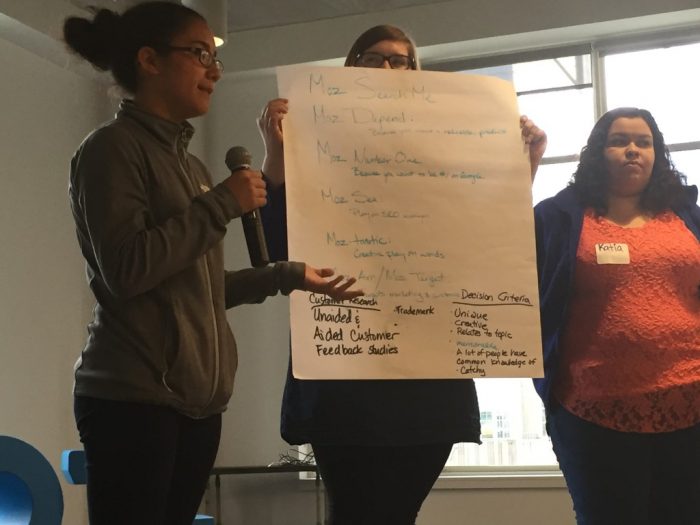 Thank you to all of the Moz women who volunteered their time today, to show the girls what is possible at their company and in the tech world in general. They were all so excited to meet and girls and spend time working with them.
Thank you to Rebecca Clements, VP HR, Erica McGillivray, Sr Community Manager, Mallari Martin, Executive Assistant, Jamie Seefurth, Technical Project Manager, Annette Promes, Chief Marketing Officer, Sabika M. Sr. Database Admin, Jennie Moore, and Emmi Jensen, Recruiter. You were all so wonderful with the girls and we cannot thank you enough for your time and care with them.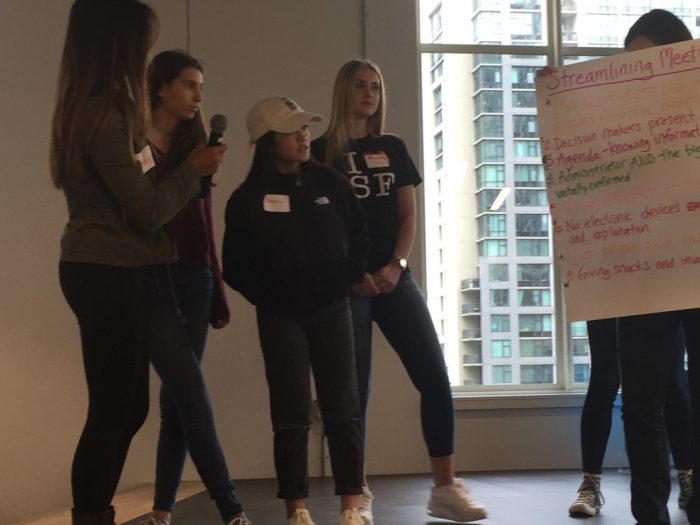 Thank you to the wonderful IGNITE teachers who care so much about getting the girls these opportunities. Thank you to Wyn Pottinger-Levy, Graphic Arts, Center High School, Hannah Swansen, Career Specialist, Center High School, Barry Erickson, Business and Marketing teacher Ingraham HS, and Jessica Monfils, GRADS teacher, South Lake HS, ( GRADS – teen mom program).
We could not do the program without the teachers and want them to know how much we appreciate them.
---
Here are the comments from the girls survey forms.
They always say it best!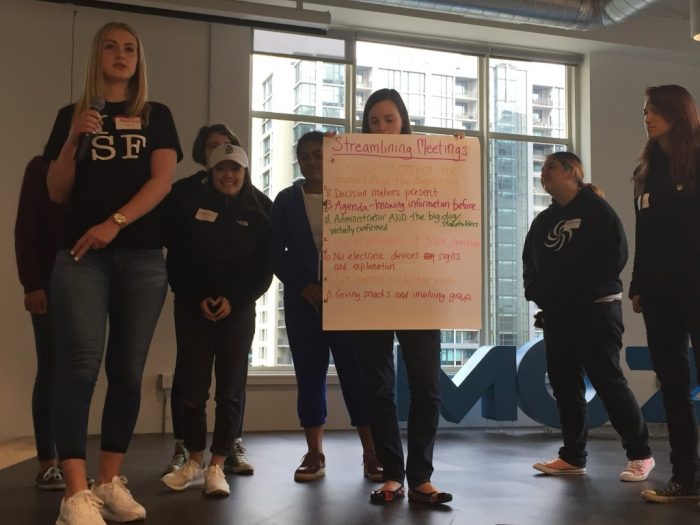 I loved listening to the personal stories, especially Sarah's. It was inspiring because of the things she learned- not having to be perfect, and can keep learning. I really liked the idea of being the initiator. I enjoyed the atmosphere and feels like a really fun and interesting company. Grade 10
I really enjoyed listening to the personal experiences of the employees, because it really allowed me to relate with them and understand. I also really enjoyed getting to personally work with the people of different positions and get motivation and build understanding of the amazing company that Moz is, and all of the wonderful things they take part in. I think this event was structured and ran really well. Grade 10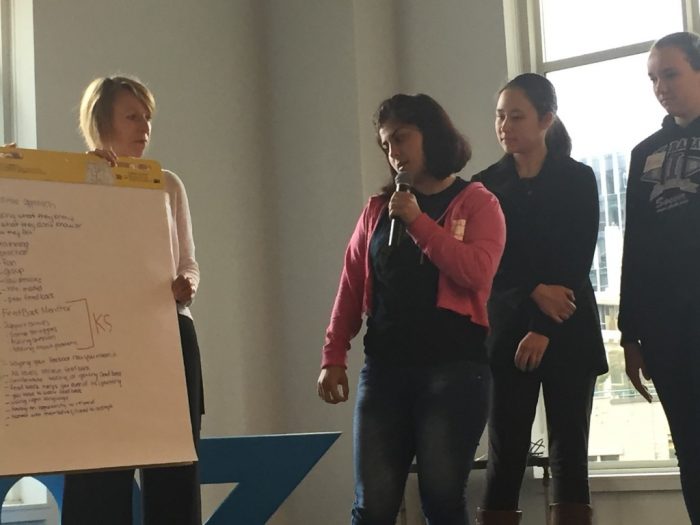 Sarah's life story was very interesting and memorable. It showed me that life won't always go as expected but it might turn out better than expected. This event was a lot better than I expected. Thank you! Grade 12
I enjoyed the problem solving part and working as a group to see how we could improve the website and marketing. The panel was also helpful and it helped me see that there are different areas in which you can work at a tech company. It was a great event and I really enjoyed it. Grade 10
All of the women who shared their stories were very optimistic and had told us to work hard using resources.  Grade 11
I enjoyed listening to the people talking about their positions and what they do. This has inspired me to work towards working in a company like this one. Grade 10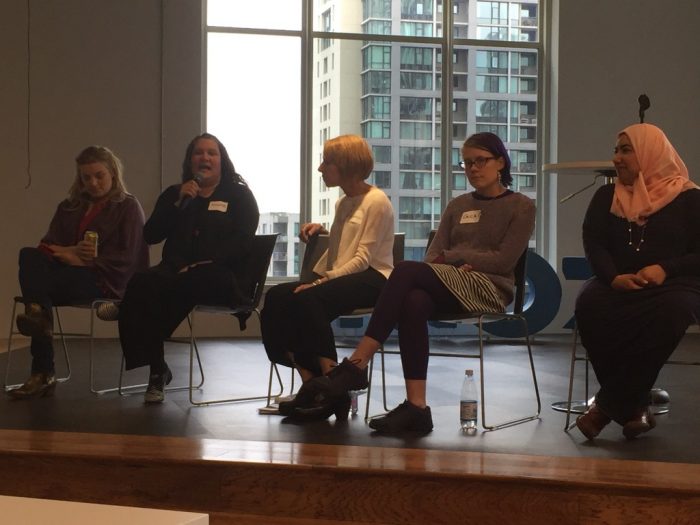 Listening to real life stories and how they moved up from the start. It inspired me to try harder and work harder. Grade 11
I really enjoyed breaking up into smaller groups and working on problem solving. Grade 10
I enjoyed hearing the back story of Moz. I liked the whole event. Grade 11
I really liked hearing Sarah's story about her struggles. And I particularly loved and was impressed by the women who sat with us at lunch and talked to us. It was very inspiring and supportive. I would not change anything. Grade 9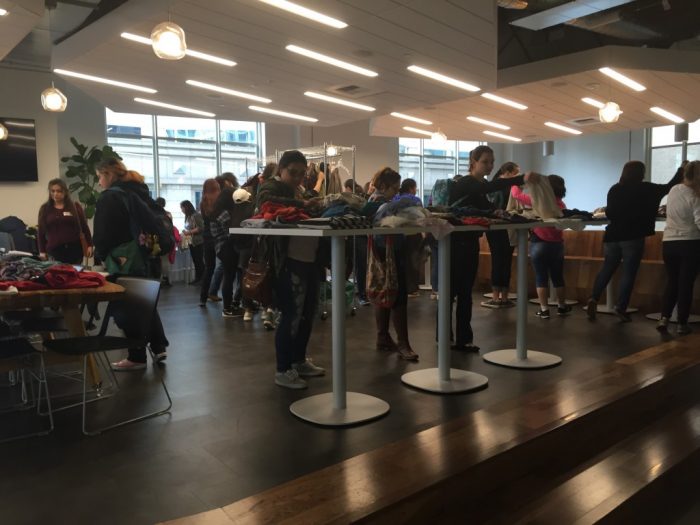 I enjoyed listening to people's experiences and their journey to where they are today. Listening to the workers really helped me but to decide on how to organize my future. Grade 10
I enjoyed the panel after lunch and all of the great enthusiasm everyone had, It was all ready fun.. grade 10
I liked hearing people's stories about how they found their ideal career and figured out what they wanted to do because it helped me remember that it is something you can figure out along the way.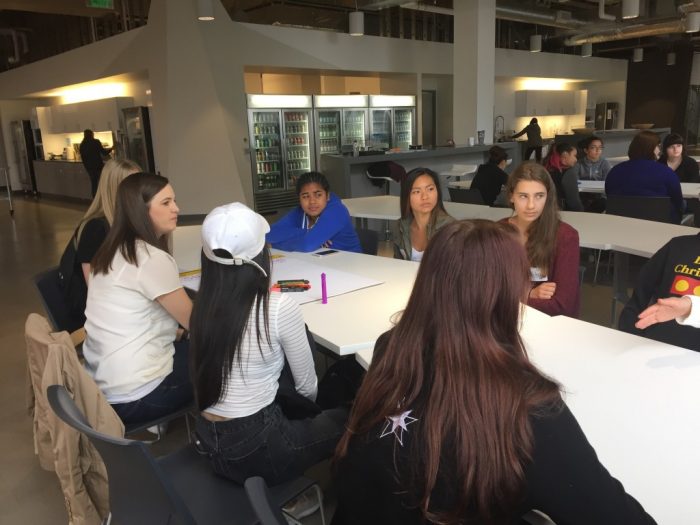 I liked when the CEO said her job was to take care of people, product and profit in that order. It was good to listen to that talk. Also, being a teen parent was nice to relate to. Grade 12
I liked hearing the speakers and being able to talk to them, and then get to know the company. Grade 9
I was nice to hear that people went through a lot of jobs and had degrees that were not related to their job, but still got the job and ended up liking it.
Grade 9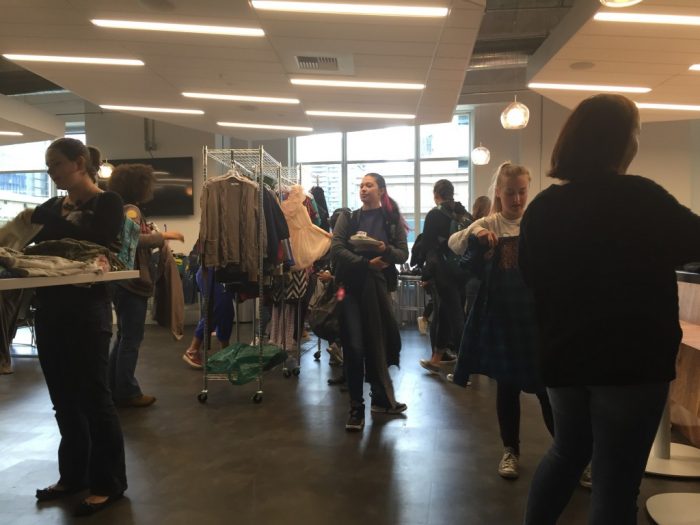 I loved everything! The highlights were meeting new people, listening to the struggles of the volunteers and being inspired. Grade 10
It was really cool to meet and talk to people that really work for the business. It was encouraging to see how much of an impact they made.  Grade 10
I had a grand time and am flooded with the magic of inspiration. The activity really gave me a chance to work with a crowd I'd never met before and it allowed me to analyze my own skills as a member of the group. The panel was very encouraging and made me think about my future. Grade 9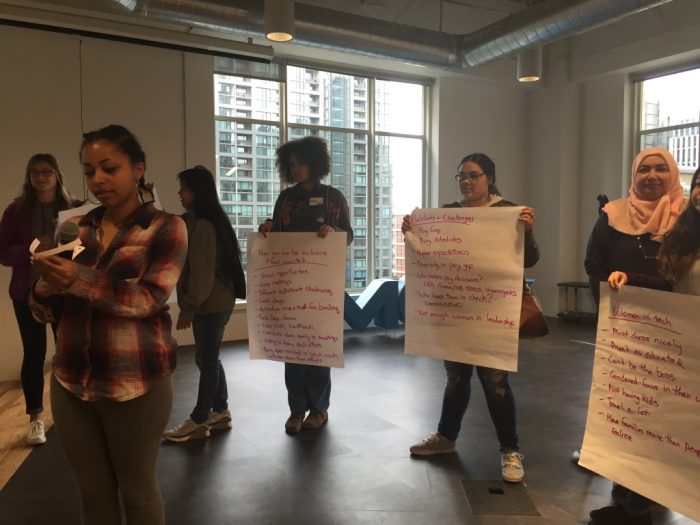 I loved everything! I learned how even if you are a parent your goals are still not over and you can still succeed. Grade 12
The information they gave was very interesting!
I found my best friend today and I loved everything about today's event. Grade 10
---
Thank you all for making this day so valuable for the girls.
They left with so much more knowledge and confidence about working in tech!
We cannot thank you enough for the opportunity.
Thank you ,
Cathi