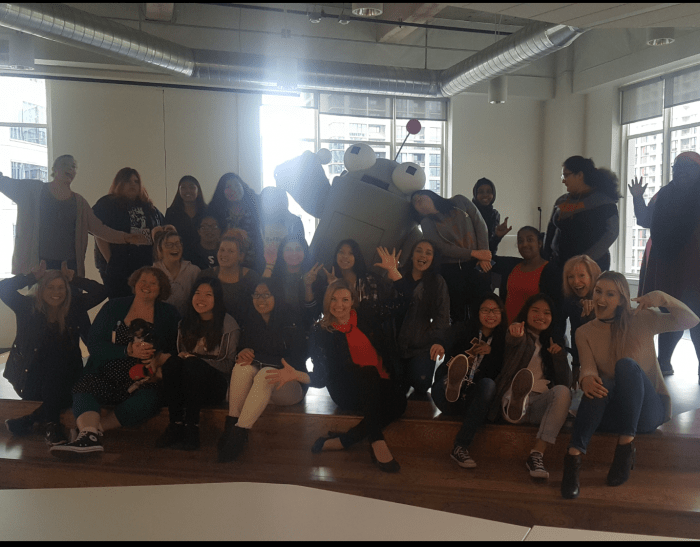 Thomas Jefferson and Decatur High School scholars from Federal Way Public Schools got to spend the day at MOZ.  The twenty young ladies were blown away by the amazing experience they had a MOZ.
Ashlie gave the young ladies a tour of the downtown Seattle office space.  It is a beautiful space filled with friendly people and lots of selfies were taken with the interesting architecture, art work, and downtown view of the city and waterfront.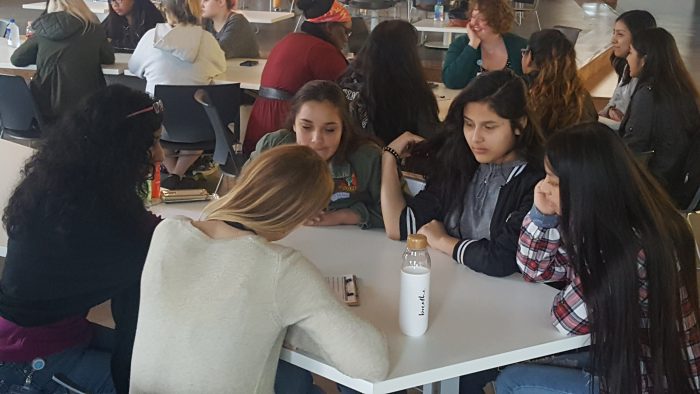 After the tour we were blessed to get a welcome and overview of MOZ and its history by the CEO Sarah Bird.  The students were impressed that they had the opportunity to meet the CEO and that she stayed with us during the entire visit!
Later the students got into small groups with some of the talented ladies that work at MOZ.  Each small group was given a choice of real world challenges currently taking place at MOZ and were given thirty minutes to brainstorm, problem solve and develop and document possible solutions.  They had CEO Sarah Bird, Mallari, Rebecca, Richa, Emmi, Molly, Janisha and Katie from MOZ in each of the groups to answer any questions the students may have.  Each group got up on stage and presented their proposed solutions to the entire team.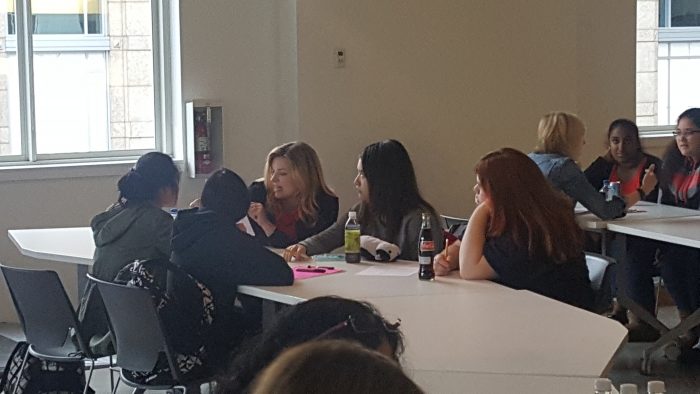 The entire group had lunch together and we ended with a panel discussion on the different paths and career opportunities in the tech industry for diverse women.  Each girl went away inspired and wanting more early exposure to careers some had never even heard of.
90% of those that attended stated that they were more interested in STEM careers.
100% of those that attended loved that dogs were allowed at the office.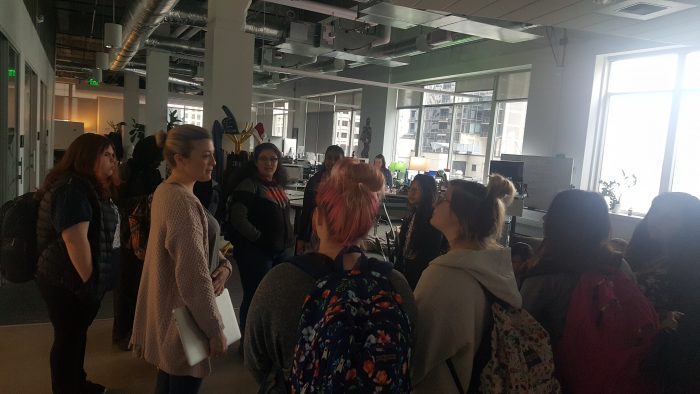 Below is some more feedback:
"Before I came here I really didn't know what career I would be interested in. After the Panel and them talking about what they went through it really got to me and now I am actually really interested in Computer Science and or Engineering"-    Gureen – 10th grade
"I really enjoyed the group activity and trying to find solutions to real problems.  I also enjoyed the panel.  I learned a lot.  Khadi – 10th grader
"My highlight was when my group talked about diversity at MOZ and how to get more women and people of color interested in working in tech." Fardowsa 10th grader
"I enjoyed listening to the staff's stories before they can to MOZ.  It was motivating and inspired me.  I also enjoyed the activities we did that connected us to their work" Leslie – 9th grade
"I gained a new and greater understanding on what a tech company really consists of.  I also now have a bit more insight on expectations for me to succeed in the future."  Drew – 9th grade